SoulSong Satsang Sangha
is creating Inspirational Wisdom for the Soul Community
Select a membership level
SoulSong Satsang Sangha Monthly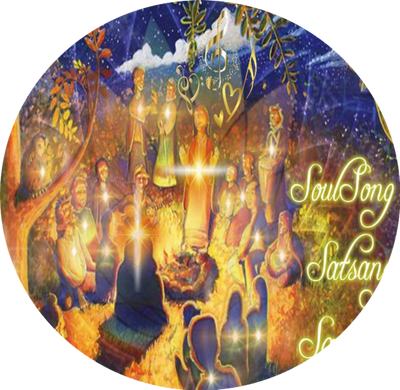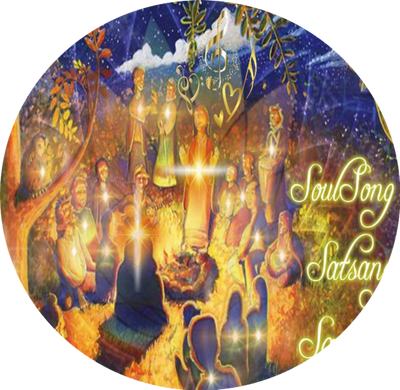 My vision for us is to be able to connect more deeply one to one and as a community in providing content especially for you in a heart and soul Love Offering exchange where get to meet one another in deep soulful loving connection so that your soul shines even more than you already do!
With this in heart/mind, your Heart to Heart, Soul to Soul Connection Love Offering Donation monthly is going to give you private access to our Sangha blessing you with the following gifts from my heart and soul to yours each month~  
* Early access to content before it goes live to the world and shout out to our global Sangha (community) on videos and social media
* Access to some bonus content only available to patrons
* Full access to our private facebook community group where you will connect with other like~hearted souls and where there will be monthly offerings of various gifts such as~  
* Meditations/Meditational Satsangs
* Sound Healings  
* Love offering donation discounts on sessions/courses I offer
* Facebook chats on our private group and Facebook Lives each month for you to ask me questions personally so that I may answer all of your questions. Also bonus one day online courses on various topics given only on our private group
*Access to digital download extras, bonus content
*Suggestions and polls that you get to give so if you want to learn something that I have been free from putting in our private Satsang Sangha group, let me know and I will include it.
(*if you are free from having facebook, alternative methods can be sent to you, please message me to sort such)
Also here within our Sangha (community) you will be able to connect with others of like~heart in a way you are heard, seen, loved, accepted. So many of you tell me how lonely and isolated you feel, and thus this intentional community is a way to bring that connection, integration, Love into reality. The intention also is to once we have enough patrons, to at least once a year have an intentional community patron Satsang Gathering in person!
Will you join me, join us in this gathering of Love? I Am humbled to be in service to you in any way I can. I Am always, in all ways here for and with you on the soulful path of life
In Pure Love ~Lady Nenari, Princess of the Sea
About SoulSong Satsang Sangha
Welcome to SoulSong Satsang Sangha!

A community of beautiful souls where we sit in the truth, give voice to, celebrate, and appreciate the heart of the Soul we are! A sanctuary that is a sacred, safe space to be able to just BE~ to BE who you are free from judgment and held in the utmost unconditional Love and unconditional acceptance.

By joining our Sangha (community) you will receive WOW~ Words of Wisdom, audios, podcasts, music, videos, Meditations/Meditational Satsangs, Sound Healings, Courses, and more given by Lady Nenari, Princess of the Sea that will help guide you on the spiritual soulful path in transforming your consciousness to know more of who you are and why you are here on this earth in coming into, embracing and shining your Soul and its purpose that you. Exclusive content that are free from finding anywhere else.

Additionally you can post suggestions of what topics of guidance I can provide for you on the path, answer questions in support of you on the path (leave in the comments or feel free to message me privately) so I can best be of service to you. I Am always, in all ways here for you.

In Pure Love ~Lady Nenari, Princess of the Sea, Lady of Glencoe, Highlands Scotland


When I reach 500 monthly patrons, I will create a physical gathering so that we may all connect and celebrate in the resonance of Love that has guided and created this Sangha (community).
1 of 1
Become a patron to
Unlock 25 exclusive posts
Connect via private message
Recent posts by SoulSong Satsang Sangha
How it works
Get started in 2 minutes