Space Captain Steve
Creating comics, art and games.
Select a membership level
Skiff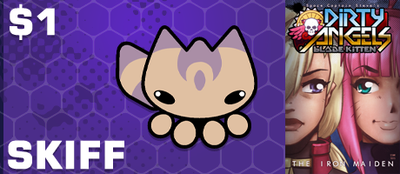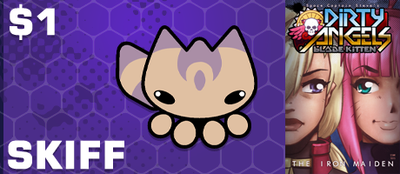 Strap yourself in and we're going on a ride.


You'll receive regular access to the Patreon updates and a behind the scenes look at the whole making this stuff up process. That includes early looks at designs, comic page behind the scenes and sneak peaks, and also an early look at any game prototypes.
Digital versions of the comics as PDFs to download as they become available.
Digital copy of Dirty Angels: The Iron Maiden as a PDF to download
Pretty cool, huh?
Breaker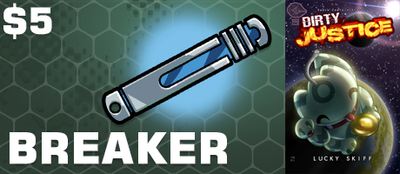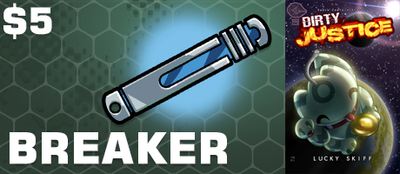 On top of all the regular stuff you get for supporting me you'll also get the complete Dirty Justice collection as a PDF to download.



Mech Skin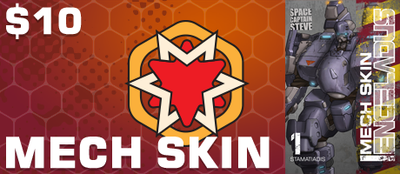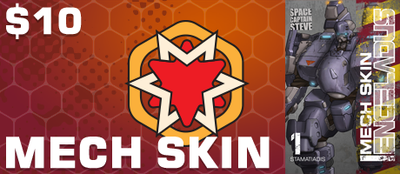 You like comics from the Skiffyverse? Well here's even more!
The complete 80 page volume one of Mech Skin Enceladus!

About Space Captain Steve
So just what is The Skiffyverse?
It's a great big science fiction/fantasy universe of interconnected stories pulled from years and years of just coming up with ideas that I want to see. It's a fun mash of stories covering
giant robots
,
catgirls
,
steampunk
detectives
,
bounty
hunters
,
alien
critters
and whatever else is interesting to write about and draw.
It's an unapologetic series of love letters to the
Sci-Fi (Skiffy)
movies and anime of 80s and 90s that I grew up with. Basically it's comics and art, designs, animations, sprite art and maybe even some gamey stuff.
There are currently four parts to the
Skiffyverse
. There's
Blade
Kitten
, the story of a catgirl Bounty hunter called
Kit
Ballard
and her adventures with a floating sword.
Dirty
Justice
, a Blade Kitten spin off featuring Kit's often rival and sometime team member,
Justice
Kreel
.
Mech
Skin
Enceladus
, a mecha war story where the battlefield is the entire solar system. And finally
Steam
Breakers
, Justice and Kit team up again but this time it happens to be in Victorian England.
Who is the Space Captain?
A.K.A. Steve Stamatiadis. I actually make games for a living, going way back to the days of the Amiga. I've even won a few awards for them.
You might have played some of them
Halloween
Harry
,
Flight
of
the
Amazon
Queen
,
TY
the
Tasmanian
Tiger
,
Blade
Kitten
… Or maybe you've heard of a little game called
Star
Wars: The Force Unleashed
?
You might think that designing for all those would be enough of a creative release but
no
, I have to spend my spare time coming up with even more stuff! So that's why I make comics, to give those ideas someplace to live. Over the years I've made and self-published these stories into comics and even games.
Why a Patreon?
It's a great way to support creators like me while they're working on their projects. Sure you can just wait and get the final product but it's way more fun being part of the journey. Your support helps with all the material things that are surprisingly still an issue when you work digitally, like replacing a stylus or keeping software up to date. But having a paying audience is a huge incentive to keep things moving on. You'll get first access to lots of behind the scenes art and process as well as getting to see every comic page before anyone else.
So on with the Show!

If I get enough support I'll spend the extra time doing a page a month of the main Blade Kitten comic which is to this day sitting on a major cliffhanger.

1 of 2
By becoming a patron, you'll instantly unlock access to 780 exclusive posts
By becoming a patron, you'll instantly unlock access to 780 exclusive posts
Recent posts by Space Captain Steve
How it works
Get started in 2 minutes