Tamitha Skov
Creating The Wonderful World of Space Weather Forecasting
Select a membership level
Space Weather Wonderful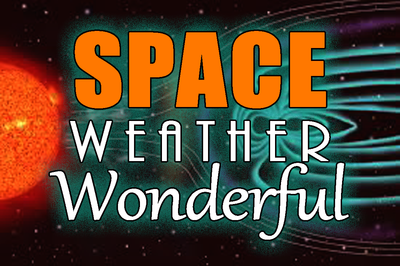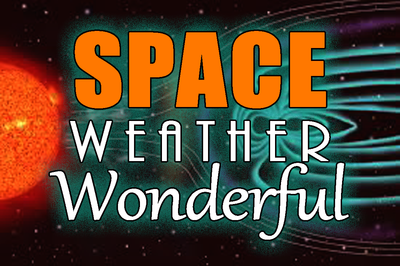 This tier gets you access to the most important part of this community: its heart. This is The Wonderful World of Space Weather forum where we dive into the phenomenology and forecasts with graphics, animations, and more. These Patreon-only posts give us a chance to have more detailed dialogues than is possible on other platforms (like Twitter, Facebook, and You Tube). You also get early access to my weekly video forecasts, before they are available to the public!
Space Weather WOW!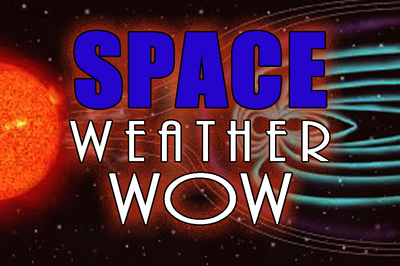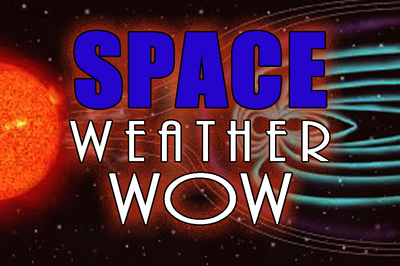 This tier is for you amazing people, who want to give me that extra boost! You get all the perks of joining the Space Weather Wonderful Tier, plus I will add you to my weekly email newsletter. This newsletter is where I share personal insights on the week's forecast and thoughts about what is to come. You also get a special behind the scenes picture you wont find anywhere except at higher tiers! (If you already receive my newsletter, don't worry, you will not be emailed twice!) 
Forecast Shorties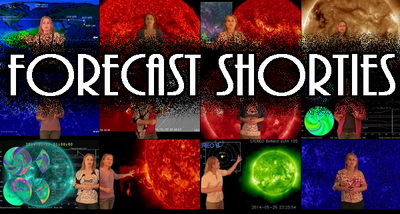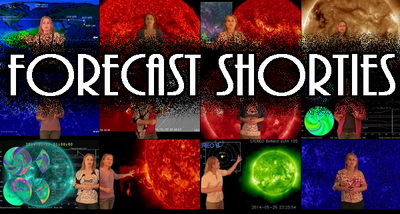 For those who asked me for additional forecasts during the week, this tier is for you! Support at this level will bring you the popular Space Weather News Episodes. I will do one extra video a week in addition to my regular Solar Storm Forecasts on You Tube. In these  episodes, I update the space weather conditions and 5-day outlooks, and I often add an extra special report on satellite conditions or other planetary bodies like Mars! These special episodes give you an extra heads-up  so you will always be in the know, no matter what the Sun might throw our way!  This tier also includes all the perks from the previous tiers!
About Tamitha Skov
My name is Tamitha Skov and I want to open your world to something that is going to become critical to your daily life sooner than you think. Its called
Space Weather
. Sound hard to believe?
Think of all the technology we take for granted, like GPS and traffic apps on mobile phones, robotic drones and UAVs that have begun flying above our heads, high-altitude airline flights, satellite internet, satellite phones, Direct TV, even Sirius Radio -- all of these things are adversely affected by Space Weather.  As we become more reliant on smart, wireless technologies, our dependence upon Space Weather grows. Even today, emergency radio communications used by disaster relief agencies like the Red Cross depend upon what Space Weather is doing. Imagine, with no power and no cell phones, not being able to get through to your loved ones when its most important. Yet despite our growing reliance on Space Weather, very few people are even aware of it.
You may have already seen me raising awareness of Space Weather on these media outlets:
Why I am on Patreon:
I have been doing Space Weather forecasts nearly once a week on You Tube for about the past four years. I've had many people tell me this isn't enough when it comes to forecasting the weather, but there is only so much I can cram in on the weekends with a full-time job. So, to answer the call, Ive decided to take a risk and drop down to part-time. I do this so I am free to do what so many of my colleagues, friends, and fans have asked of me as the
Space Weather Woman
: 
Create more frequent video forecasts

Create more educational content, courses, and do live Q&A

Build a new field for Space Weather broadcasting
These are just a few of the ways I can give back to you for all you done for me on this amazing journey. It's a journey that is far from over. By becoming a patron, you get to access exclusive information, sneak peeks into my plans, and dive into the powerful force that drives this vision. In fact, I'm hoping you will become part of this powerful force. This is your chance to help me build something so much bigger than all of us-- something that will benefit this generation and the next. It's all up to you how much you'd like to get involved.
How does this change the free stuff I'm used to getting?
It doesn't. As always, my regular forecasts on You Tube will remain just as they are, available to everyone on a weekly basis and free of pesky ads. Just in case youre wondering.
I hope I've given you a sense of the urgent responsibility I feel to expand our understanding of space and how it connects with our world. There is no time to waste because we are rapidly advancing beyond the boundaries of our own planet on our way to becoming a spacefaring society. Its a very exciting time. On the horizon, I see a future in which we are all connected with a global awareness of Space Weather. Let us stand at the rim of space together and reshape what we think of it. Help me create a world prepared for the future.
I have created a 501(c)(3) charity organization for this purpose so your patronage is totally tax deductible! 
When I reach this amazing milestone, I will be able to take this community to a new level as I travel to places like NOAA SWPC and NASA headquarters to align objectives with colleagues there. I will also travel to the Smithsonian where they have already asked me to create versions of my Space Weather forecasts for an installation in the National Air and Space Museum. I might even begin travelling to conferences of your choice! These are just a few ideas on an ever growing list of adventure to raise visibility for Space Weather and this new field of weather broadcasting we are creating.
4 of 5
Become a patron to
Unlock 233 exclusive posts
Connect via private message
Recent posts by Tamitha Skov
How it works
Get started in 2 minutes