Sparks Show
is creating The Sparks Show
Select a membership level
ELEVATED COMMITTEE MEMBER
You are now an ELEVATED MEMBER of THE COMMITTEE. With this tier, you'll receive:
A SPECIAL ELEVATED MEMBER sticker featuring the Sparks Radio Skull logo. This sticker is only available to YOU and it's a way to SHOW OUR APPRECIATION and a way to SHOW YOUR STATUS within THE COMMITTEE.

ELEVATED MEMBERS ARE ABLE TO VOTE ON SHOW MAKING DECISIONS. 

For example, let's say there's a vote on the show as to which "I HEARD THAT" should be up as the #1 for that month. Well, only ELEVATED MEMBERS will have the say as to what is actually the NUMBER 1 vote. 

As you know, these votes happen all the time on the show and since we consider you as much a part of the show as we are, you'll have a direct say as to what happens by VOTING!!
You're also HELPING OUT THE SHOW! We can't thank you enough for being a part of this show and DIRECTLY helping to create it!
ELEVATED MEMBER of THE COMMITTEE STICKER
PROJECT PAYHEM COMMITTEE MEMBER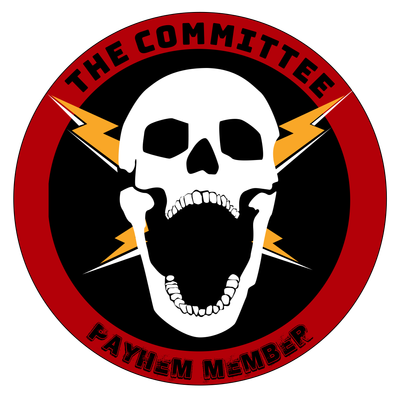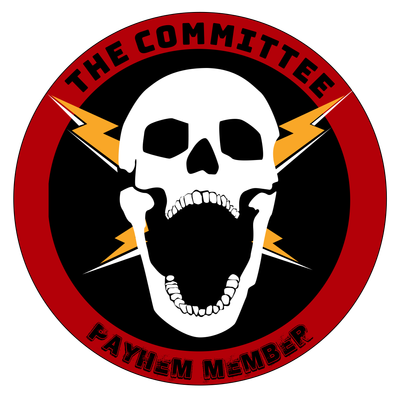 EVERYTHING in the ELEVATED COMMITTEE MEMBER tier, PLUS you get the EXCLUSIVE PROJECT PAYHEM MEMBER STICKER and the ability to VOTE on the PROJECT PAYHEM PRANK!

YOU NOW HAVE MORE POWER!!!!!!!!!!!!!!!!!!!!!!!!!

We're going to put UP PUBLIC PRACTICAL JOKES in cities all over the US and because you're on the PROJECT PAYHEM COMMITTEE, you'll help decide what and where we put up our PUBLIC DISPLAYS OF CIVIL DISOBEDIENCE! Once we reach goals on the show, we'll pool this money together to put up BILLBOARDS, RADIO/TV COMMERCIALS, EVEN SKY WRITING PLANES of HILARIOUS messages THAT YOU WILL CHOOSE! This is a democracy, and much like the United States, you're payment work as a vote. 


PROJECT PAYHEM VOTING POWER

PROJECT PAYHEM COMMITTEE MEMBER STICKER

ELEVATED MEMBER of THE COMMITTEE STICKER
SPECIAL COMMITTEE MEMBER
Everything as a PROJECT PAYHEM COMMITTEE MEMBER, PLUS - YOU'LL BECOME AN EXCLUSIVE MEMBER of the SPECIAL COMMITTEE. What does this offer? I'M GLAD YOU ASKED:
THE "MEMBER OF THE SPECIAL COMMITTEE" EXCLUSIVE STICKER.

You'll notice 1 star at the top of the sticker? Well, each year you're a member at this level, another star will be added to the top and then mailed to you, symbolizing RANK and HOW LONG YOU'VE been making decisions on the show on the SPECIAL COMMITTEE. The earlier you get in, the quicker you'll get more stars! 

EXCLUSIVE CONTENT!

We're going to be doing bonus shows, interviews, segments, and bits JUST FOR MEMBERS OF THE SPECIAL COMMITTEE! 

Live Chat and Live Q&As once a MONTH!

This is special and outside the normal 5 on Fridays that we put up! Only MEMBERS OF THE SPECIAL COMMITTEE will be invited to hang with us for these LIVE CHAT's and Q&A's

LIVE EVENT VIP's

When we do LIVE EVENTS, let us know that you'll be there and we'll set up extra perks and benefits for you at the live event. These perks will change depending on what the venue allows (size, room, budget), but we promise to make it more special for you since you're a MEMBER of the SPECIAL COMMITTEE.

BEHIND THE SCENES

We'll take videos of the behind the scenes of the show and live events and post them just for you to watch!
PROJECT PAYHEM VOTING POWER

Behind-the-scenes content

PROJECT PAYHEM COMMITTEE MEMBER STICKER

ELEVATED MEMBER of THE COMMITTEE STICKER
About Sparks Show
WHAT UPPPPP!!!! This is easily the greatest and best way to support the show!!! Think of this as a way of giving Pike a grabber so he can reach things with his tiny T-Rex arms. Or a way to help Sparks finally finish puberty. With your help, we can keep taking this show up a notch. We're talking more FREE SWAG, more CHALLENGES, and more PROJECT PAYHEM!! Also, server space, better graphics, and all around help to "keep the lights on."

As a COMMITEE member, you'll see ways to get EXCLUSIVE MERCH, SHOWS, CLIPS, VIDEOS, and PODCASTS! Plus, you'll have a chance to CAST SPECIAL VOTES for our PROJECT PAYHEM - where YOU'RE going to HELP US MESS WITH SOCIETY WITH SOME PRACTICAL JOKES BILLBOARDS, SKY WRITING PLANES, AND TV/RADIO COMMERCIALS!!!We love making this show with you everyday and strive to make it something you love too. Thanks so much for all the support and help to allow us to do this everyday!

**respectfully bows to THE COMMITTEE**
When we hit 30 Patreon COMMITTEE MEMBERS, we're going to do another PROJECT PAYHEM - and BLOW THE CASH ON A PUBLIC PRACTICAL JOKE!! YOU'LL HELP US DECIDED THE JOKE TOO!!!
1 of 1
Become a patron to
Unlock 38 exclusive posts
Connect via private message
Recent posts by Sparks Show
How it works
Get started in 2 minutes