Select a membership level
Seeker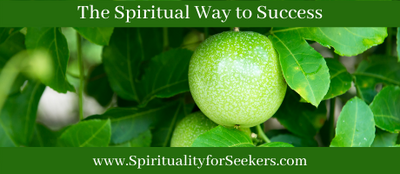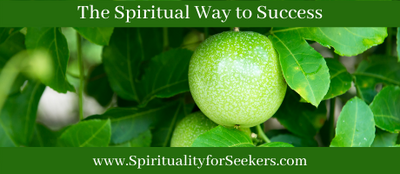 Become a Patron and as well as supporting the work of Spiritual for Seekers, you will also gain exclusive access to The Spiritual Way to Success. This is an ongoing series of weekly lessons which teaches you how to enjoy success in all areas of your life, the spiritual way.

About Spirituality for Seekers
Spirituality for Seekers
publishes friendly and down-to-earth articles and features which explain how you can create your own spiritual path and thrive as an independent spiritual practitioner.
This Patreon page has been created so that seekers can support the website and gain access to a brand new and ongoing series of lessons which discuss The Spiritual Way to Success.
The Spiritual Way to Success
Some people believe that spirituality and success are completely unrelated, and that you can't have both at the same time. A brief look at the natural world, however, presents a very different understanding. Nature shows us at every turn that it is perfectly normal for life to want to express itself as fully as possible.

Plants and trees grow and flourish; fish, birds and mammals have an instinctive drive to mature and multiply; new-born babies develop into fully-grown adults; and the physical universe itself is constantly expanding its boundaries. It is therefore self-evident that success is a perfectly natural thing to pursue, and an equally natural thing to achieve.

But if success is natural, why do so many people feel like failures? And how can a person experience success in life without sacrificing their spiritual values?
The Spiritual Way to Success is an ongoing series of weekly lessons which answers those questions. Not only will you learn what true success looks like and why spirituality is the most effective way to succeed in all areas of life, but you will also be given specific techniques and step-by-step instructions that will enable you to experience success at the highest levels in your own life, just as surely as day follows night.

You were born to succeed in life, and when you get yourself in alignment with the way the world really works from a spiritual perspective, you will start experiencing success quite naturally. Just as the oak tree doesn't have to strain or strive to grow tall and flourish, so you don't have to struggle to be happy, healthy and prosperous. In fact, if you are currently struggling - as we all have struggled from time to time - then it could simply be that you aren't quite in sync with the natural laws of the universe. Get yourself in alignment, as you will learn to do in The Spiritual Way to Success, and you will start noticing the positive results almost immediately.
Are You Ready to
Succeed the Spiritual Way?
The Spiritual Way to Success series is available to anyone who chooses to support Spirituality for Seekers via Patreon. As a supporter, you will have access to all existing lessons in the series, and you can expect one new lesson to be added to the series every week.
By becoming a patron, you'll instantly unlock access to 18 exclusive posts
By becoming a patron, you'll instantly unlock access to 18 exclusive posts
Recent posts by Spirituality for Seekers
How it works
Get started in 2 minutes