Scott Fraser
Star Warriors, a story of wishes and the afterlife
Select a membership level
Star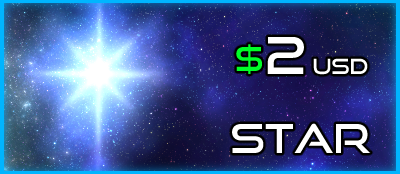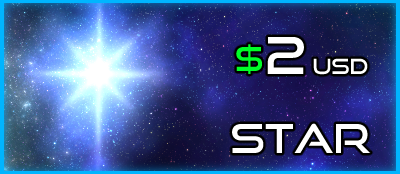 Rewards Index
Lifetime reward accrual. Learn more from our Rewards Index, our pinned post.
Early access to pages 1 week in advance.
Obtain exclusive Discord role(s) and channel access.
Get a new patron shout out on our Twitter.
Includes Discord benefits
Emmy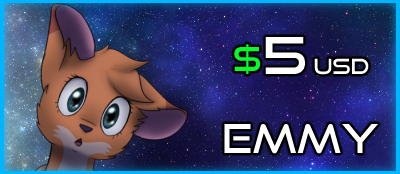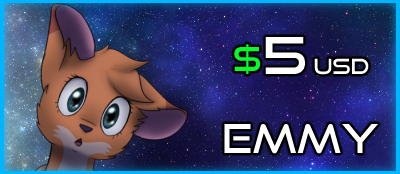 Rewards Index
Access all previous rewards.
Watch me do comic page work live on our Discord.
Vote on the monthly character art poll.
Make a wish and it will show on the website header at random for a year.
Includes Discord benefits
Weaver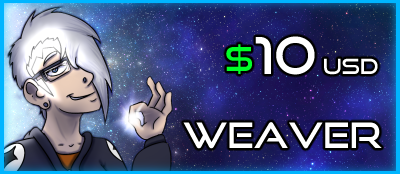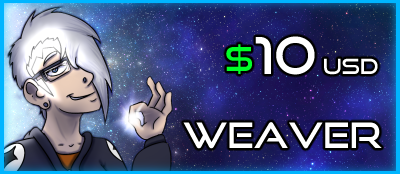 Rewards Index
Access all previous rewards.
Access all pages as they are finished. (upgrade from 1 week early)
Q&A: Got questions for the creator, mods, or cast? Answers will be drawn. (done when able)
You will be credited as a supporter in the comic page footer on our website.
Includes Discord benefits
About Scott Fraser
Author Twitter | Comic Twitter | Discord | Twitch | Deviant Art |
Tumblr
Hello there! My name is Scott Fraser and I'm on Patreon to fund the creation of my
weekly webcomic
,
Star Warriors
. As a full time Canadian artist and dork, Patreon enables me to produce my comic while affording rent, food, student loan repayment, web hosting, convention fees, and sometimes merch development. This monthly income offers security, allowing me to spend time on my hobbies. I stream games and art, design and play board games and tabletop RPGs, create fan art, and dabble in storyboards and animatics. I look forward to sharing what I can as I create with freedom thanks to my patrons!
Star Warriors
is about wishes and how cosmic beings protect them in their afterlife.
Countless stars fill the cosmos, each formed by a wish from a mortal heart. They serve a purpose, one that keeps our universe safe. Without them, the Dark Matter would tear our universe asunder. Star Warriors protect these wishes from such vile beings, working hard to make your wishes come true, at the price of their chance to be reborn. What does it mean to grant a wish? How are conflicting wishes resolved? It's a hard job that they do their best to serve.
Ezmeralda is the newest Star Warrior to call Polaris her home. Her passion for others' wishes knows no bounds, whereas Anthrax is more stoic as one of her superiors. They are but a few that fight against corrupted Star Warriors that forego their duties for more selfish desires.
** Rated PG-13 for blood, swearing, existential crisis and death. **
I began posting
Star Warriors
in 2015, uploading new pages or content near-consistently since then. I've had my ups and downs, but my growing community of readers and friends motivate me to do my best. I could not be more thankful for them and their support of my creative efforts. As a proud member of the Foxglove Comics collective, I can't wait to see what we manage to produce together.
All of this support does not go unrewarded! I offer a diverse and wide range of rewards at every tier of patronage. You can peruse them all
here
and learn how they work via our
Rewards Index
. This is all thanks to Patreon's model, where your monthly patronage grants you rewards based on which tier you select. It's more than a donation, you get a lot in return! This is not a long-term commitment either, you can cancel literally at any time.
What You'll Get By Becoming a Patron
By pledging to the Star Warriors Patreon, you'll receive exclusive rewards like:
Early page updates (a whole week early -- or more!)
Access to patron-exclusive channels on our Discord!
Discounts on commissions!
Monthly commissions and OC design work!
Lifetime rewards based on duration of your pledge, such as character cameos, beta review, and emoji commissions!
Poll participation for monthly artwork!
Patron-only Discord streams as I work on the comic!
Supporter credit!
Q&A for the creator, mods, or cast with drawn answers!
And more!
But most of all, thank you for considering adding your support for Star Warriors. Every single dollar helps!
$878.31 of $1,000
per month
This is now my part time job! Thank you!
There will be two free art raffle streams per month. (time permitting)

2 of 4
Become a patron to
Unlock 749 exclusive posts
Connect via private message
Recent posts by Scott Fraser