Stella Starlore
is creating Cultural Astronomy
Select a membership level
EARTH Circle
You've joined the
EARTH Circle
of Stella Starlore, and become an important facet of reigniting the ancient galactic knowledge here on earth! And thanks to you, we can keep the episodes coming in written, video and audio formats as well as plan annual events and ceremonies.  
EARTH Circle Rewards:
You will receive weekly Stella Starlore Webinars - available to watch on demand. 
You will have access to Bonus Blog Content not available otherwise.
You will have advanced notification of Matrisitic Pentagram Alignments and support imagery as well as astrological correlations and aspects.   
You qualify for EARTH Circle Discounts on all Stella Starlore events. 
VENUS Circle
You've taking a big step up and  joined the
VENUS Circle
of Stella Starlore.......you're seriously contributing to the reignition of the ancient star knowledge - thank you so much....  Just to give you some perspective, over the course of an entire year, your pledge will pay for developing an episode of our webinar ....And thanks to you, we can keep the episodes coming in written, video and audio formats. 
VENUS Circle Rewards:
You will receive all of the above - PLUS
You will also receive exclusive Bonus Webinars featuring Special Guests and knowledge of ancestral sites.
Advance Invitation to register to participate in Stella Starlore Interactive Webinar Events - meeting online 
Exclusive VENUS Circle Event and Product Discounts 
Your name will appear on the Credits Page at StellaStarlore.com
You will have access to the Stella Starlore Patreon private activity feed!  

ALDEBARAN Circle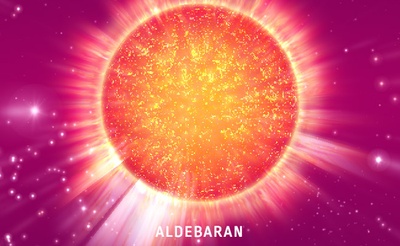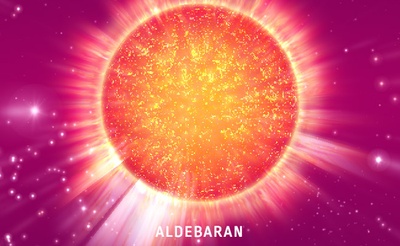 Wow!
You have joined the
ALDEBARAN Circle
of Stella Starlore... Thank you so much for your significant contribution. You're essentially covering the production costs of one episode per year on Stella Starlore.. With your support, we can cover more topics, educate more people on
Matrisitic Pentagram Starlore
 and feature more special guests from around the planet! 
ALDEBARAN Circle Rewards:
You receive all of the above - PLUS
You'll be invited to ALDEBARAN Circle Patron-only "Office Hours" - online webinar chat with Stella Starlore where you can ask questions directly!
You will be be given pre announcements of all events and ceremonies including ALDEBARAN Circle discounts for all tickets, for you and members of your party. 
You receive an ALDEBARAN Circle Guest List ticket for one annual Stella Starlore event of your choice... and a guaranteed personal meeting with Stella Starlore at that event.   
About Stella Starlore
Stella Starlore
 researches collates and develops educational formats featuring the oldest living lore on the planet....
.MATRISTIC PENTAGRAM STARLORE.

Many global cultures refer to their own matristic epochs as the Sacred Feminine.....
A matristic (or partnership) society is one which is centered on what are traditionally thought of as the feminine values of nurture, care, cooperation, protection, unconditionality, reciprocity, and connectedness to earth ... In short a matristic order simply recognizes that all life springs from the feminine.......What needs to arise, while concerned for the rights and well-being of women, is more broadly concerned with life itself in all its various manifestations. In short it is a restoration of balance to this unchecked patriarchy.
In a world changing now more than ever it is time to study and [re]consider the ancestral lores... ....there is much we can learn from the past....Stella Starlore offers a unique understanding of the starlore which governs the ancient cultures and united the planet ....
ONE EARTH ONE SKY ONE LORE 
Become a patron to
Unlock 16 exclusive posts
Connect via private message
Recent posts by Stella Starlore
How it works
Get started in 2 minutes