Wassup mofos!
Thank you for dropping by our Patreon page. You guys have asked for it, so we're delivering it. There's been several of you donating in the Super Chat on YouTube, and that's greatly appreciated, but we wanna give back to you guys who are willing and able to donate, give you the opportunity to support the podcast and YouTube channel and get some cool stuff in return for doing so.
First off, I want to say, the content we produce for YouTube and iTunes is and always will be free. The documentaries and football travel vlogs I have done so far have cost me hundreds to create, and the return on YouTube ads doesn't come to even 5% of what that cost is. That means I struggle to be able to produce more of this kind of content, that I love to make, and you guys love to watch. I've mentioned this a couple of times on the podcast which has resulted in quite a lot of you suggesting we look into this, Patreon.
What we want to deliver with this Patreon, is better quality football related content that you're simply not seeing out there. But we want to do it with our community. So we think that giving you guys the chance to steer the content to what you want to see is the best way to involve you guys in how this channel operates. Deciding who we bring on, where we go, which documentaries we make, we'll involve patrons in the decision-making process by votes in a private Facebook group and go with what that group decides we do!
Which brings us to our goals, what are we trying to achieve? We aim to bring some of the most popular names in UK sport onto the podcast. We'll have a proper chat with them, not those stuffy, guarded interviews you've seen in the past, but a long meandering conversation that's enjoyable to listen to, hopefully, a little funny and certainly lifts the lid on the life and career of each guest.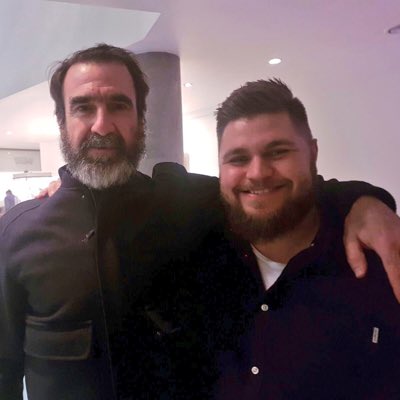 If we nail that goal, the next thing we'll do is more documentaries. Like the Munich video I did, which got great reception, I want to deliver high end, well shot, videos on subjects in and around the beautiful game. You can find a thousand transfer rumour videos and match reviews as far as you can see, but intelligent, informative documentaries on football are thin on the ground. I'd like to bring those to you. Corruption in sport, steroids, the life of an agent on deadline day, this is all the sort of thing we want to make.
I'm also producing a weekly show that's just for the community of Patreons that supports us, 'This Week At United' is a look at all the goings on at Manchester United this week, from first team to academy, with plenty of behind the scenes stuff. 
Thanks for taking the time out to read this, if you've any questions, suggestions or ideas, you should know where to find us!
Stephen & Ben