Steve Pantazis
is creating Exciting Science Fiction & Fantasy Stories
Select a membership level
Get exclusive patron-only merch
Key of Initiation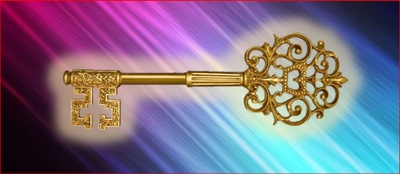 Behold, mortal! This key unlocks the fountain of gratitude. Thank you for your patronage!
Thank you for your support!
Wand of Succession
Gain access to short stories, novelettes and novellas BEFORE they enter the mundane world. Once they become part of the dimension of publishing, they vanish forever.
Thank you for your support!

Early access to Short Stories and Novellas
Staff of Wonder
Use your newfound abilities to read chapters of novels-in-progress and uncover deleted scenes. Beware the beauty of their raw nature, for the final, published version will never be as wondrous.
Thank you for your support!

Early access to Short Stories and Novellas
About
Glad you asked! I'm Steve Pantazis, not quite a New York Times bestselling author (not even close), but I'm an award-winning author, and I love to write both fantasy and science fiction. Why not choose one or the other? Young Steve picked up The Hobbit in second grade and fell in love with fantasy. Young Steve also got to see the original Star Wars in the movie theater and got hooked on science fiction. So began my love for both, and I've been writing sci-fi and fantasy since.
What do I write? I write short stories, novellas and novels. My philosophy is this: the story is as long as it needs to be. I also like writing different subgenres: epic fantasy, urban fantasy, space opera, cyberpunk, artificial intelligence, and the list goes on. Funny, serious, dark or light, I love to write it all. Maybe it's because I'm a foodie at heart. Maybe it's because I want to try everything on the menu—and I do!
Another fine question! With me, you get to experience all the flavors of speculative fiction. Space travel, magic, singularities, sword and sorcery, parallel universes, and so much more. My slogan is: come hungry, leave satisfied. And enlightened, too! (Who says you can't learn and get entertained at the same time?)
Here's the deal: I want to share all of my creative worlds with you, all the beauty and wonder of the fantasy and science fiction cosmos, not just one facet or one subgenre. One of anything is, well, boring!
Interested in reading a flash fiction story on the go? Want to hunker down and sink your teeth into a novella? How about reading chapters from a novel-in-progress? You get it all.
My goal is to publish both short and long fiction. I plan to publish my short fiction myself and find a major publisher for my novels. Both take time and money. By supporting me on Patreon, you help me in my publishing journey. You take part in an amazing process that will allow me to publish amazing fiction.
My fiction, and you get it first!
As my patron, you get to read my fiction before it shows up on Amazon or the shelves of Barnes & Noble. In other words, you're there from the ground floor, privy to my prereleases. You get to see the high-rise before the first tenant moves in or tour the palace before its grand opening. If you so choose, you can even talk to the architect, get a wing named in your honor, or meet the owner in person. Whether you wield a wand, a staff, a ring of power, hold up a mighty scepter, or simply hold a key—you get to shape my landscape as a creator. For that, I am truly grateful.
So…
Are you up for the adventure? Are you ready to embark on a fantastic expedition? Come explore new worlds with me, and together, we will forge the most exciting journey ever into the land of fiction!
I sometimes use BookFunnel to deliver eBooks. You'll have the option of downloading .mobi for Kindle or .epub for all other e-readers. It's super easy.
Note: if you run into any issues getting the eBook from BookFunnel to your e-reader, just click the help link at the top of the download page, and they will answer your questions.
By becoming a patron, you'll instantly unlock access to 8 exclusive posts
By becoming a patron, you'll instantly unlock access to 8 exclusive posts
Recent posts by Steve Pantazis