SuperWriter
is creating Visual Novel Games
Select a membership level
RookieWriters
 (Note: This tier DOES NOT get the games.) 
-- Exclusive Discord Role! (Added) 
-- Get Exclusive Updates! (Added) 

-- Early Previews of Screenshots & Content! (Added)  
Includes Discord benefits
HungerforChaosWriters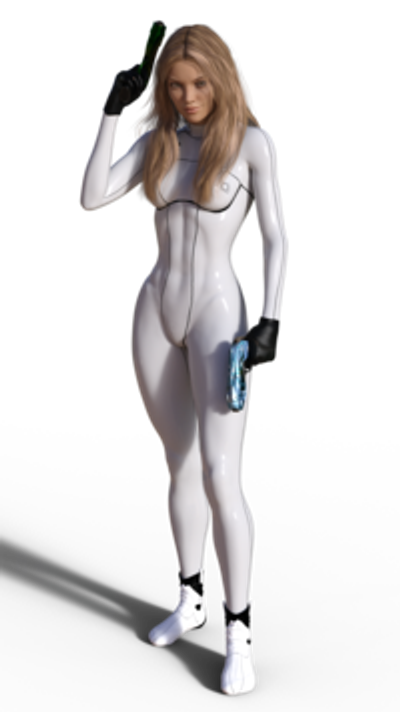 (Note: This tier only recieves HUNGER FOR CHAOS)

-- HUNGER FOR CHAOS On Release Day! (Added)

-- ALL Previous tier rewards of Rookiewriter!
Includes Discord benefits
PicturePerfectWriters
(Note: This tier only recieves PICTURE PERFECT)

-- PICTURE PERFECT On Release Day! (Added)

-- ALL Previous tier Rookiewriter!

Includes Discord benefits
About
Download PICTURE PERFECT demo at these links!

PC -- https://drive.google.com/file/d/1Qj4pcXqI__GBfIJM...

MAC -- https://drive.google.com/file/d/11a17WZegiH90EhPH...

Hi, everyone and welcome to my Patreon! I guess I should start by introducing myself, huh? I'm a college student who found their secret passion writing erotica, and have published 25 full-length stories on sites like Amazon. Now, I'm adapting some of those juicy stories into VISUAL NOVEL format, because who doesn't like a little eye candy? ;]

So join me on this journey and we promise you will not regret it.

Now to talk about what you came here for! – THE 2 GAMES.

PICTURE PERFECT (casual/slice of life): A photographer lives with three young women; 18 year-old, Miracle who is so shy and introverted she won't leave the house without him, 20 year-old, Sasha who dreams of starring on Broadway, and 22 year-old, Paris who dropped out of college to mooch off him once more. Ever since the girls' mother abandoned them several years ago, our middle-aged MC has had a tough time managing everything, to say the least.    

He's in danger of losing the house, though he keeps it a secret from the trio of girls. When he stumbles upon the opportunity to work with an up and coming model, he jumps at it. But doing so might cause more problems than he knows.

Now it's your job to help our protagonist change his desolate fate! You'll help him make choices and hopefully have a little fun along the way ;]

Screenshots for PICTURE PERFECT:


---------------------------------------------------------------------------------------------------------
Download HUNGER FOR CHAOS Ch.1 at these links!

PC -- (Coming this month, Feburary!)
MAC -- (Coming this month, Feburary!)

HUNGER FOR CHAOS (science fiction): You're no stranger to tragedy. After your mother dies in the same car accident that scars you emotionally and physically, your father is later diagnosed with cancer that requires expensive surgery. Desperate to save your only parent, you drop out of high school and works numerous jobs to afford the lifesaving procedure. You scrape up a third of the money after four years, but by the time you gets the rest, your father will be long gone and buried. Crazy Torry Sanchez, an old high school acquaintance informs you of a dark website post, recruiting individuals who have suffered trauma for a case study in exchange for $20,000. You both venture out to the study's meeting place, however, you are imprisoned by a maniac only referring to himself as 'X,' and subjected to sick, death games that defy the laws of physics. In order to escape, you must survive them, even if that might mean betraying your friend. If you fail, both you and your father will die. But if you do manage to free yourself, you still won't have a way to pay for the costly procedure, and X's insane games just might be the only solution.


If you're interested, please consider becoming a Patron and supporting both games! You'll receive exclusive updates, screenshots, etc. Not to mention my FREE eBooks each month, one of which this game is actually based on!


Screenshots for HUNGER FOR CHAOS: (Coming this month, Feburary!)

TORRY



PIPER



JADE

Links to my website --
http://superwritererotica.com/
$1,722 of $3,500
per month
Dedicated Rendering Computer
✓ Two GTX 3080 (if they come out as rumored in June) or Two 2080TI -- about $1k for each
✓ Ram 64GB -- $300
✓ CPU amd -- $370 - $500
✓ SSD 6GB -- $300 for 2tb or there's $200 for 2tb
✓ PSU 1K -- $150 for EVGA
✓ MOBO $250
✓ Tower -- $100 - $200

Right now, I'm working with 2 GTX 1070s, which are alright, but the rest of my computer isn't what you would call a powerhouse. With a computer just for Daz and creating the game scenes, I'll be able to get out updates faster AND have better quality pictures because it'll take less time render and load scenes than my current computer.

Which I have to limit the quality a bit to get the images out on a timely manner. With a new computer I can easily go from 1080p to 4K, and make the models pop more. And just overall increase rendering quality to the highest level possible, and be able to load higher quality assets.



1 of 1
Recent posts by SuperWriter
By becoming a patron, you'll instantly unlock access to 60 exclusive posts
By becoming a patron, you'll instantly unlock access to 60 exclusive posts