Super Eyepatch Wolf
is creating Videos
Select a membership level
SUPER EYEPATCH WOLF PACK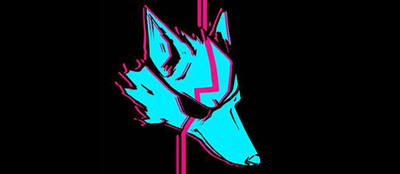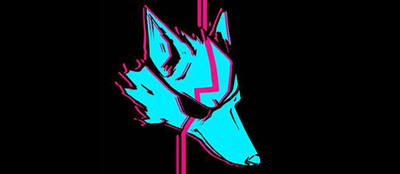 So this isn't really a "tiered" system as much as it is a "donate whatever the hell you like" system. The minimum is one dollar, but if you do want to contribute more than that, hey I can't stop you, and also you're amazing and I love you.

You also get all this junk:

Access to Patreon exclusive Discord
Access to Patreon exclusive Stream Chat
Access videos should any of them go offline
Name in special thank you credits of every video 
Chance for your name to be read out at the end of a video
Includes Discord benefits
About Super Eyepatch Wolf
Hey!

Thanks for taking the time to check out my Patreon! First off, if you're here then chances are you watch my videos, and I just want to say I'm insanely appreciative of that alone, but if you do feel like you'd like to contribute to the channel further, then this is the place to do it.

Who am I?

My name is John Walsh and I run the channel Super Eyepatch Wolf on You tube, I make video essays on anime, games, wrestling, and kind of just what ever I feel like.

By pledging, you'll be directly supporting the creation of all future videos.

What will the Money be used for?

The most important thing this money buys me is time. Making videos like I do takes a lot of research, writing and editing, generally I'll spend at least two full weeks on a single video, and so the Patreon money will give the time and space I need to do this.

It also allows me to invest in better audio and editing equipment, which will save time and increase the quality of the videos themselves, as well as allowing me to occasionally pay illustrators animators some work for the channel.

Do you have any other forms of income?

Yes - I do make some money through You Tube Ad Sense, however between false copy right claims and You Tube's fluctuating algorithms, it's by no means stable.

I very rarely take sponsorship, and I do not accept sponsorship for any kind of media (I am in the business of giving opinions on media, I do not like the idea of being payed to have an opinion on a specific game/ tv show/ movie or anime). When I do take sponsorship, my patrons will be provided with ad free versions of the video, as well as small bonus extras.


How Many Videos will you put out a month?

I make 1 to 2 videos a month, and while I know that doesnt seem like a lot, my ethos with the channel has always been quality over quantity.

Will all your videos be on Anime?

Nope, I will always make videos about anime because I love it, but I think its a big exciting world out there and there's lots of different stuff I want to talk about.

Important Notice to Patrons

My donation type is by video and not by month, which means that if you donate 1 dollar per video, and if I release 2 videos, you'll be donating 2 dollars that month. If you'd like to limit the money you contribute each month you can do so when making your donation. Also, I may occasionally put out short update/vlog style videos, and you will not be charged for these, you will only be charged for my regular video essay style uploads.

Also, in my video "What Makes a fight Scene interesting?" I listed a patreon video raffle as one of the rewards,but unfortunately, I was informed that Patreon terms of service don't allow for raffles as it gets them into some murky waters with gambling laws.


REWARDS!

Patreon Exclusive Stream Chat

Sometimes streams get really busy, but if your a patron you'll have access to my Patron exclusive stream chat meaning I will 100% see your posts!

Patreon Exclusive Discord Server

If you have a question or recommendation,then the Super Eyepatch wolf Discord sever is the best place to reach me, or even just to hang out and chat to other fans of my videos.

Offline access to any video that goes down

Unfortunately the way You Tube is right now means that sometimes my videos are taken down due to false copyright claims, and it can take a couple of weeks to get them back up. But if you're a member a patreon I'll send you a download link the moment a video goes down, so you'll have access to all my content at all times.

Your Name in the credits of videos

Yep, a little section at the end which I'll be adding to thank my generous and beautiful patrons.

Chance to have your name read out at the end of a video

I read a couple of names out at the end of every video, and by signing up to be a patron, I could read yours! (I have a lot of patrons, so if this is something you really want just message me on the discord and I'll put your name on the waiting list so it will 100% read out at some point in the future)



HYPER MYSTERY VIDEO #2

A feature video one of the biggest anime movies ever made, its impact on the industry as well as pop culture in general, and a huge section on the manga its was based off. Similar in structure to my Why You Should Watch/ Read series. 
3 of 3
Become a patron to
Unlock 81 exclusive posts
Connect via private message
Recent posts by Super Eyepatch Wolf
How it works
Get started in 2 minutes