Superstar Wrestling Network
is creating Pro Wrestling audio and video content, random shenanigans
Select a membership level
Team Tye Die
Join Team Tye Die and access
-Up to 3 NEW podcasts each week!
-Fresh monthly audio and video content! 
-Plus 2 Bonus videos every month!
-A Social Media Shout out!
-Monthly drawing for a chance to co-host a podcast with Chris Silvio!

Team Tye Die members are as over as it gets, and will receive only the finest pro wrestling content. Get the Chris Silvio Show every week, featuring special guests from all around the wrestling world, and enjoy original series like, "That Was The Sh*ts", and The Best and Worst of Pro Wrestling.  



Top Guys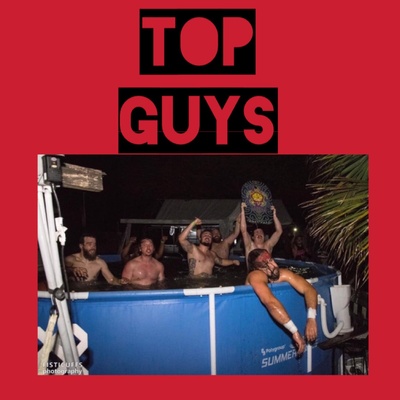 Want to be over enough to not shake a single hand when you walk into a locker room, kick out of peoples finishes, and go 20 minutes over your time, on purpose? Become a Top Guy!

Top Guys make the rasslin industry go round. And our Top Guys will provide the support we need to keep dishing out kick ass content!

Stuff you Get:
- Everything in Team Tye Dye
-Guest Co-host on a monthly podcast
-A thank you phone or video call 
-A free Autographed Photo (after 90 days of membership)


About
Wrestling personality The Psychedelic Superstar Chris Silvio has launched his very own pro wrestling network! Recorded Live from Psychedelic Studies in sunny Florida, Superstar Wrestling Network will be creating fresh audio and/or video content every week, with original podcasts, show reviews, attempts at comedy, full bio pieces, special guests from the pro wrestling world, and of course, The World Famous Chris Silvio Show!

So subscribe,laugh, cry, and support the greatest art from in the Universe, (not THAT universe)..Pro Wrestling!
Become a patron to
Unlock 39 exclusive posts
Connect via private message
Recent posts by Superstar Wrestling Network