Susan Detroy Artist
is creating Art - Photography, Prints, Words & Videos
Select a membership level
A tier to start with support
Limited (48 remaining)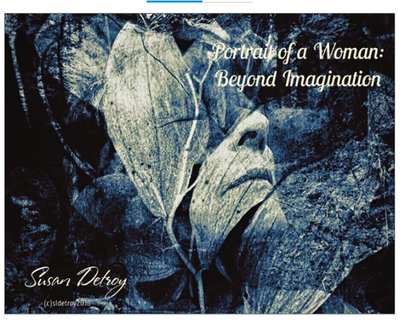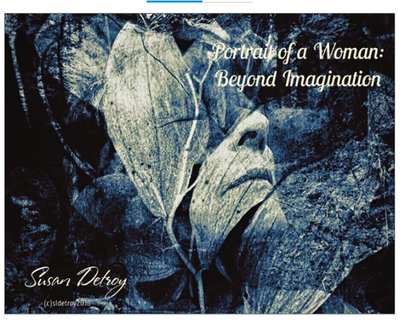 Here's a simple and easy way to start with support. 
With this level you can:   
See my posts 
Message me 
Get comfortable with financial support.  
For tier patrons only 
One "Portrait of a Woman" card a month
Limited (9 remaining)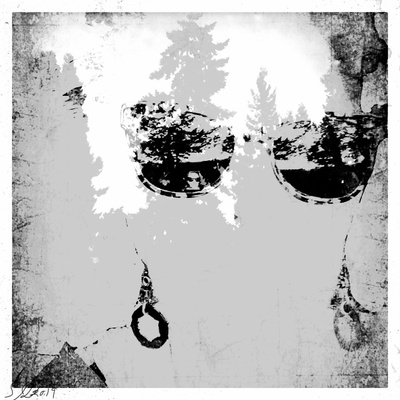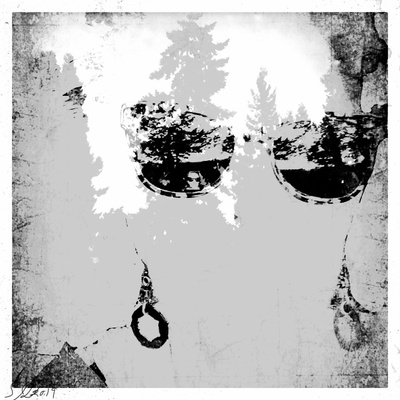 Receive one "Portrait of a Woman" greeting card per month.
I create cards from the images in the "Portrait of a Woman" series. Each card is blank on the interior with an envelope in a plastic sleeve. Cards can be mailed in the US. 

Monthly Video / Inspiration
Limited (9 remaining)
Receive an inspirational video once a month. 
Have exclusive access to the video for 30 days.
I love creating short videos about what feeds life, what inspires and appreciating earth's gifts.

About Susan Detroy Artist
Hello and welcome to Susan Detroy, Artist.

Hello and welcome to my Patreon page. I am a prolific, soulful visual artist. I bring to you a lifetime of art making. My work is intimate, deep, and spiritual.
I am seeking art-loving patrons, who desire to experience intriguing, deeply felt, sacred art, as well as a direct, easy way to have a positive and hopeful relationship with a creative, expressive artist.
My art is about who I am, where I live and what matters to me. As I make art about my life I connect with you the viewers through our common human experience. I create imagery about what matters to me and in so doing, reach out to others to go on this art filled journey towards common connection. My art themes are based on shared humanity and our living spirit. Sharing our lives in relationship with our surroundings, in particular with the natural world, binds us to an earthly grounding source. Understanding who we are as self-reflective, caring humans holds us in the web of human circumstance. I offer unique, relatable, affirming art. As I make my art voyage, let's travel together.
My art consists of a lifetime of creating including five series in photography, painting, ink drawing, printmaking, and digital art. Through this page I engage with you about these series.The banner and link below are current samples of digital art imagery developed with my mobile devices. In 2016 I began creating digitally with an iPhone and iPad, making manipulated blended pieces using my own face and the natural and human made environment. In the past five years, what started as a way to cope with oppressive internalized thoughts about aging enlarged to become a multi-faceted project. The project is a benchmark in my art career, and I think most defines my art life. It is deeply about my personal experience, about women in the US. It is about female aging in all its glory and difficulties. ThisPortrait of a Woman project is an expansive, ever growing body of work evolving from my experience as an aging female living in US culture.
Here you can learn more about me, see what I create, understand what it is like to make art as an aging lesbian artist. You will find a deep treasure of art making. These art treasures and who I am is what I offer you.
In using Patreon I offer a simple way to support my goal of making interesting and intriguing art and sharing it with the world and inspiring others. This means I ask you to support me in my Patreon page through the tiers. Your commitment to short or long-term support provides income enabling me to be an artist and make unique, caring work. Any level of contribution is appreciated. Your support strengthens my capacity to develop strong art and share with the world. Supporting me here will provide you with regular communication and a view into how I make art.
If you are unfamiliar with Patreon, here is how it works: Patreon offers you a way to support artists on a subscription-type basis. Patreon offers me the ability to make my work while it offers you a way to financially support me as an artist. You decide what fits best for you. It is similar to supporting a public radio station. Each level, or tier of support comes with a corresponding reward. On my page the tiers range from $3 a month to $75. Your short or long-term support provides a stable income enabling me to be an artist. Every level of contribution strengthens my capacity to make art and I appreciate all of them.
What do you receive in return? In addition to a tier specific reward, you receive posts about my art as video, images and writing. I post about new and in progress work, as well as throwback creations never shown or not seen in my years of making art. You can see how an artist's life evolves. As I concentrate on digital and video production, I offer glimpses of creating that can give you a look into the creative process. You will be privileged to behind-the-scenes information, unique and new ways I am working which may inspire you to think about how you work on projects. You can learn more about me as an artist and maybe learn about yourself in the process. In the tiers you will find rewards for your support which are nice perks for you in return for your financial support. An example is the tier offering individual cards from the "Portrait of a Woman" series, mailed or delivered once a month that you can use to stay in touch with a friend, give as a gift or set on your desk.
Come jump in my friend! Be part of this very important stage of my unique artistic journey.
And always if you like, you can donate funds directly.
Thank you and cheers to the artistic adventure.
Susan
https://susandetroy.foliohd.com
When I reach $150, I will offer a tier with community support for non-profit.
1 of 1
Become a patron to
Unlock 51 exclusive posts
Connect via private message
Recent posts by Susan Detroy Artist
How it works
Get started in 2 minutes