Susan Jenkins Fine Art
is creating Pastel Paintings, Painting Videos, Art Lessons
Select a membership level
Art Angels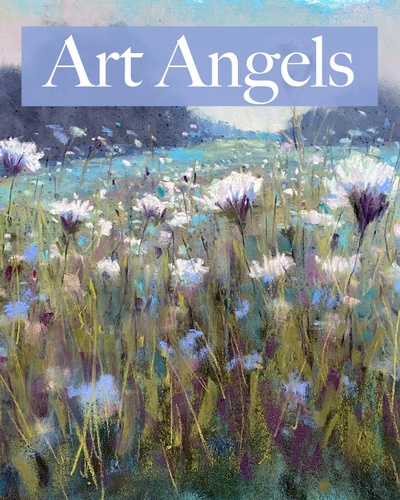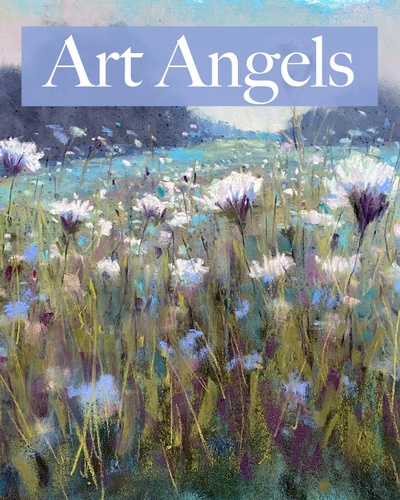 The ART ANGELS Tier offers the same BENEFITS as the ART SAVIOR Tier, but it is priced more affordably at only $5 per month to allow for a more budget-friendly option.  Not only will your support help to keep the free Monet Cafe' YouTube videos coming and improve the quality, but you will also help to keep this Patreon Page full of member requested content that will be beneficial to your art endeavors. I am so grateful for your support!
BENEFITS:
Behind the Scenes Content
Patreon Exclusive Video Content
Monthly Contests
Private Facebook Group Access

Includes Discord benefits
Art Samaritan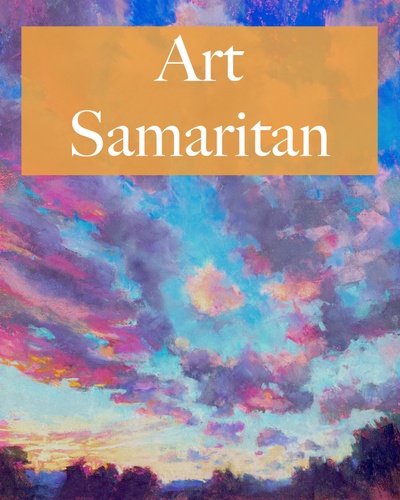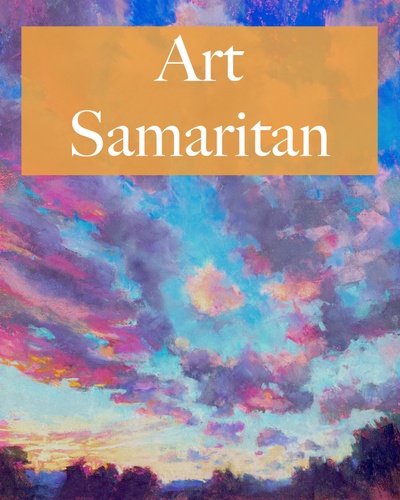 This Tier has been created simply because some of my patrons have asked to be able to give more. The benefits are the same, but like the "good Samaritan" you will truly be an "art Samaritan" in helping me to continue with growing the Monet Cafe' YouTube channel and making my Patreon Page an even more beneficial experience for its members. Bless you Art Samaritans!
BENEFITS:
Behind the Scenes Content
Patreon Exclusive Video Content
Monthly Contests
Private Facebook Group Access
Includes Discord benefits
About Susan Jenkins Fine Art
Hello artistic friends and welcome to my Patreon! My name is Susan Jenkins and I am an artist and author with a passion for teaching and providing art instruction to those who may have limited means or ability to pay for art lessons, travel to workshops, etc. (See the above intro video for a sample of my free tutorials offered on YouTube)

My YouTube Channel, Monet Cafe', was a dream of mine that started many years ago. Because I was limited financially early in my art career and went through a time of being a single mother, with three boys, I decided that if I became successful in my artistic goals I would "give back" to those who may have circumstances like mine. The Monet Cafe' YouTube channel now has nearly 50,000 subscribers from all over the world, and the Monet Cafe' Art Group on Facebook has over 13,000 members. I'm so blessed to experience the beauty of how such a diverse group of people can share their artistic passions in such a loving and giving way. 

It's always my goal to bring FREE tutorials, but of course it is time consuming and the cost of video equipment and supplies can get expensive. I have been providing the free tutorials on YouTube for nearly 6 years, and I am so blessed that many of you are now sharing that you would like to support my efforts to continue this free service, and Patreon is a safe and easy way to do that.

My art instruction leans heavily toward the medium of soft pastels, as I have fallen in love with this medium; however, I often add mixed media to my creations and also love watercolor, gouache, acrylics and more. 

What you can expect:

Free Tutorials on the Monet Cafe' YouTube Channel:  I am starting to offer more BEGINNER lessons that have been highly requested. These videos will take you through the very basics of good composition, color theory, materials, and as always, affordable ways to create art on a budget. 

For Patreon Subscribers:

1. Special Behind-the-Scene content not offered on the YouTube Channel (product reviews, studio tips and more)
2. Story Time: This is a fun weekly lesson where I read from my favorite art books, give my input and tips and often give a tutorial as well.
3. Extra Real-Time Content and Commentary: Patrons will gain access to the full video tutorials not available on the Monet Cafe' channel. 
4. Art Quizzes: This is a patron favorite! I often give a color tests and exercises that will help to hone your artistic skills. 
5. Homework Album: My patrons can submit their paintings (from any tutorial or lesson) to our shared Homework Album. This is a great way for me to see your progress and for the group to enjoy and offer encouragement. 
6. Facebook Group just for my Patrons: My patrons are eligible to be members of my private FB group where we share art and conversation together. 
7. Access to my Private DISCORD Server:  Discord is such a great platform for live chatting and conversation. My Discord page has multiple categories from: "What's on Your Easel" to "Music to Paint by". It's a fun and engaging way to share art and make friends. 

WHEW!! That was a lot, but believe it or not there's more. That should give you an idea though of the fun and learning you can experience as a patron. 

Keep in mind:
There is no long term commitment necessary here on Patreon! You can join for as long as you like or just for a while. I feel humbled and blessed to have experienced art through such an amazing artistic family from all over the world! Thank you in advance for your cherished support. 

Blessings!
Susan Jenkins



When I reach 500 patrons, I will be able to...
1. Take my show on the road, so to speak! I dream of doing more on location videos and tutorials. I have so many beautiful locations where I live the in the Tampa, Florida area and the weather is almost always great for painting. 

2. Purchase a better and more stationary easel. I've been using my french easel in my studio for years and I always have to hold it while painting and making a video because it's shaky. It would be great to paint without this extra step. 
Bless you for helping me reach these goals!!
1 of 1
Become a patron to
Unlock 517 exclusive posts
Connect via private message
Recent posts by Susan Jenkins Fine Art
How it works
Get started in 2 minutes