TAOFit
is creating A Movement Lifestyle
Select a membership level
Starting the Journey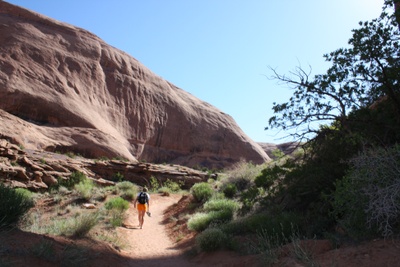 Explore. Feel. Reconnect.
You are amazing.
Thank you for your support.
Paying it Forward
By paying it forward, you're helping us share this message of daily movement and bringing us closer to our goals of a movement community based on the gift economy.
It may not seem like much, but even a few extra dollars a month helps us create more content and share this important message with more people.
We appreciate your support.
Diving In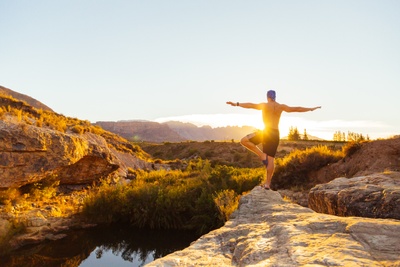 Benefits:
A personalized monthly question answered by TAOFit Founder Jesse James
You want to dive deeper. You have questions, and you need answers. 
By Diving In, you will start to receive those answers directly from TAOFit Founder Jesse James. Each subscriber in this tier will receive a personalized answer to at least one movement question per month.  Pick Jesse's brain, improve your movement, help others and dive in. 
(To ensure quality of responses, we are currently limiting this tier to 10 subscribers, but we hope to increase this number in the future as more people subscribe)
About
Hi Movers,

Welcome to The Art of Fitness Patreon page. We are deeply moved that you are here. 

At TAOFit, we share movements that allow us to thrive. These purposeful and skillful daily movements help our human movers shift into a deeper experience of the body.

As a tribe, we take this energy of improvement and pay it forward. We get to affect real change and share our gifts (whatever they may be) with the world.

By supporting TAOFit, you are stepping into a community built on the gift economy. Our positive change is helping you to make your positive change by improving your mobility. It is the core of what we do, and we give it away to the world for free as our gift.

If it moves you, we hope you will return that gift and join us. Your patronage allows us to reach more people and change more lives. 

Thank you for sharing your gifts with us. We hope we can help you share them with the world.

Our goal with this phase of TAOFit is to get our message to more people. We are already building movement calendars, creating meetups, sharing videos and helping people just like you change their lives by creating daily movement practices. 

Now, we just need to spread the word. Our next goal is to get 20 Patrons across all levels to join the TAOFit mission. If you've enjoyed our videos or benefited from our gifts, please share TAOFit with your friends and family and encourage them to start moving. After all, what could be a better gift than the freedom that comes with the ability to move?

Reaching this goal will allow us to amplify the work we are already doing, bringing you and others more opportunities to learn, grow, play and move with us. If we are able to reach this goal by the end of the month, we will release a special thank you video to celebrate!

Thank you for helping us spread the joy of movement with the world!

1 of 1
By becoming a patron, you'll instantly unlock access to 11 exclusive posts
By becoming a patron, you'll instantly unlock access to 11 exclusive posts