The TAOFit Method
is creating a movement mentorship
Select a membership level
Testing the Waters
Tier Level: $3-$24/mo. 
We thank you for your gift and appreciate your interest in developing your movement skills.
At this level, you will have access to:
Twice a week Movement Therapy online classes
Six Week Movement Mentorship email program 
Early access to all movement content & programs
TAOFit is dedicated to practice of Gift Economy. If you have a strong desire to move and learn, but money is the obstacle, we still want to work with you. Thanks to our generous tribe, scholarship, at every tier levels, is available. Please contact us directly. 
Thank you for your support and welcome to the TAOFit Tribe!
Explorer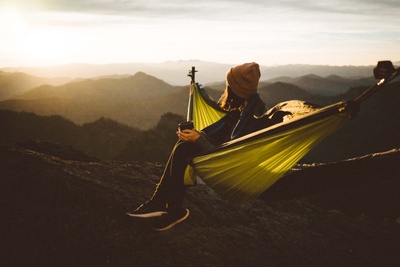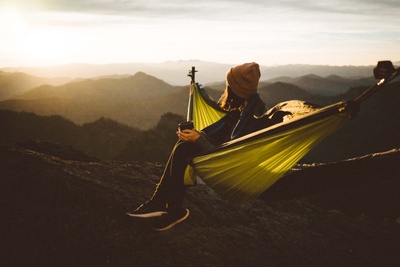 Tier level: $25-99/mo. 

This level is for those who want the benefit of direct collaboration with Jesse. As part of your Explorer-level patronage, you'll unlock the chance to join the monthly "Ask a Movement Therapist" - movement jam. 

These live Zoom calls will be a deeper dive into all things movement:
Evolution
Skill development
Core integration
Pain/injury issues
Emotional/Spiritual
Therapeutic Modalities
Living a life of meaning and purpose
& much more :)

You'll also get early access to all our movement content, our twice-a-week sessions, and our six-week online mentorship email class.

Enjoy exploring your power of movement!
One on One Movement Mentorship
Limited (7 remaining)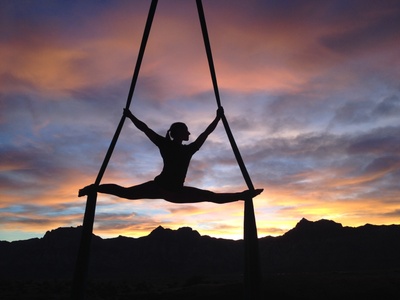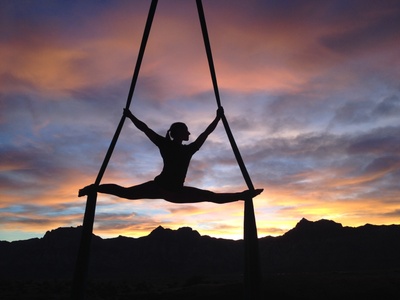 Tier Level: $100-$400/mo. 

Are you dealing with a history of pain, injury, or movement dysfunction? Or just want a little more help "getting started"? This is the tier for you. 

At this level, you will receive all the benefits of our other tiers, and, a once a month private online consultations with Jesse James.

One-on-one consultations are where Jesse James really shines as a coach & movement mechanic. You will a movement mentorship individually tailored to meet your body and life needs. With Jesse's help, you will learn how to develop, integrate, and expand your movement practice. Move more. Move better. Feel better. 

Thank you for your passion and your gifts to us. You're helping us thrive by becoming a core part of the TAOFit experience.

(To ensure quality, we are currently limiting the number of subscribers in this group to 10, but we hope to increase that limit as more people contribute)

About The TAOFit Method
Hi Movers,

Welcome to The Art of Fitness Patreon page. We are deeply moved that you are here. 

At TAOFit, we share movements that allow us to thrive. These purposeful and skillful daily movements help our human movers shift into a deeper experience of the body.

As a tribe, we take this energy of improvement and pay it forward. We get to affect real change and share our gifts (whatever they may be) with the world.

By supporting TAOFit, you are stepping into a community built on the gift economy. Our positive change is helping you to make your positive change by improving your mobility. It is the core of what we do, and we give it away to the world for free as our gift.

If it moves you, we hope you will return that gift and join us. Your patronage allows us to reach more people and change more lives. 

Thank you for sharing your gifts with us. We hope we can help you share them with the world.

Our Spring goal is to reach 40 monthly patrons. We believe that if we have that many dedicated people giving a monthly gift to TAOFit, we'll have the demand necessary to expand our weekly movement sessions.

Currently, we offer two virtual classes each week (on Tuesday and Thursday mornings). These classes are free to the public as our way of celebrating the gift economy. We want to help spread the joy of movement with the world and get more people moving, and that's what these classes have done. Plus, they've provided Jesse (and you) with a library of great lessons and explanations on YouTube.

When we hit 40 patrons, we are going to add two more online sessions!

Our expanded sessions will be Monday and Wednesday evenings. Unlike the morning classes, which are structured around building a movement practice, the evening streams will have a looser, more communal vibe; more of a "jam session" than an instructional class. This will be your chance to hang out virtually with others who are doing what you're doing and get your questions addressed in a casual setting. 

We are very enthusiastic about creating these classes and believe that once we get the support we need to launch them, they will become pillars of your weekly movement practice. 

If you are already a patron, we thank you so much for being a part of this story. Now, we hope you will choose to share that story with others.

Tell your friends about TAOFit. If you hear someone complaining about a bad back, send them this page! You know what these classes have meant to you. Let's grow our tribe so TAOFit can mean even more to more people. 

Sincerely,

The TAOFit Tribe
1 of 1
By becoming a patron, you'll instantly unlock access to 15 exclusive posts
By becoming a patron, you'll instantly unlock access to 15 exclusive posts
Recent posts by The TAOFit Method
How it works
Get started in 2 minutes