The Hand That Feeds HQ
is creating male seiyuu music reviews & original features
Select a membership level
F Rank Seiyuu Supporter
Seiyuu have to start somewhere. Did you know that when seiyuu make their debut, they are ranked "F" for whole 3 years? 

Anyway, for the price of 1 cup of coffee per month, you are contributing for this website to grow! 

What you'll get:

✅ Our eternal thanks
✅ Access to some of my posts here on Patreon

E Rank Seiyuu Supporter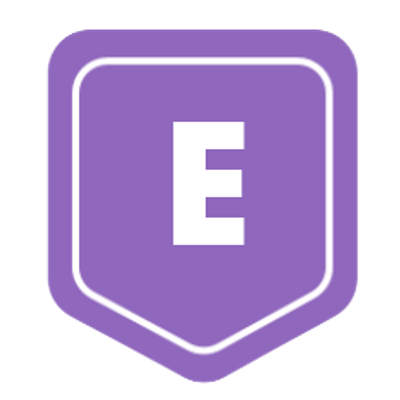 E Ranked seiyuu earn more money in their career than F rank seiyuu but are still commonly found voicing background and or minor characters.

Be that minor character that - in the end - plays an important role in our story!

What you'll get:

✅ Our eternal thanks
✅ Access to some of my posts here on Patreon
✅ Feature on The Hand That Feeds HQ's "Patrons" page

D Rank Seiyuu Supporter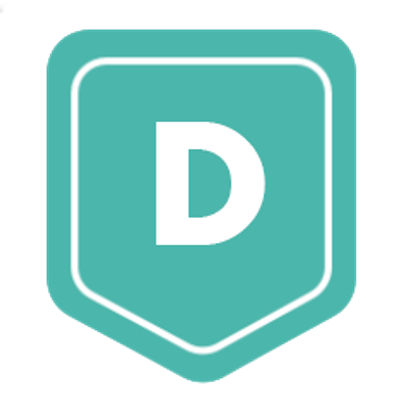 It takes seiyuu almost 5-6 years to reach this rank! By this rank, some seiyuu have already voiced some supporting characters and perhaps even their 1st leading role!

$7 is actually quite a bit of money! By pledging this amount to The Hand That Feeds HQ, you are ensuring that we never run out of exciting ideas and content for you!

What you'll get:

✅ Our eternal thanks
✅ Access to some of my posts here on Patreon
✅ Feature on The Hand That Feeds HQ's "Patrons" page
✅ I will share some behind the scenes content - what I am working in, projects that I am working on for this website - with you

About
📜 Founded in 2010 (but only active as
THTFHQ
starting from 2011) and based in Cascais, Portugal,
The Hand That Feeds HQ
is a website that gives its all to provide the latest news on male seiyuu music projects.

The Hand That Feeds HQ is the first website completely focused on male seiyuu music releases.
The Hand That Feeds HQ
is a
solo labor of love for me
,
Vanessa Silva
, the website's founder and mastermind behind most of the original content on The Hand That Feeds HQ.
I am incredibly passionate about voice acting as an art - I suck at it though, just wait until you listen to my voice on podcasts - and male voice actors in general, as I find their voice tones more pleasing.
I am also passionate about music - I play and compose music as a hobby - so I decided to mix those passions and create
The Hand That Feeds HQ
.
✅ The Hand That Feeds HQ
has grown considerably in the last couple of years, counting with over
1,5 Million views
and
over half a million visitors
in a decade. 🙌
These are no big numbers but when you take into account that
this project achieved that without
:
❌ Ads on social media,
❌ Partnerships or collaborations with other creators and or brands,
❌ A big team (THTFHQ started as a one-woman project, then a team of 2 and it has recently reverted to a one-woman project),
❌ Click-bait articles,
❌ Gossiping (scandals, etc).
✅ It is pretty amazing!
Of course THTFHQ couldn't have done it without the help of our readers, be it by visiting the website on a daily basis thus contributing for our ad revenue, purchasing music through our affiliated links to CDJAPAN, sponsoring us copies of some releases to review or just sharing and liking our content.. 🙏
💬 Blah, blah, blah. So, what are you really saying? - You ask.
Join THTFHQ, support this project via Patreon.
✨ Right now just
$1 per month
by half THTFHQ's regular monthly visitors would be more than enough (it would be around $650/month) for me to completely focus on this project. ✨
For example, $1 is the price of a cup of coffee here in Portugal.
Supporting us with $1 means you only miss on 1 cup of coffee for the whole month and, at the same time, you are supporting this amazing project!
What I will do with this support?
☑️ I want to kick off creating videos for you and perhaps - especially now that I've purchased a pro mic - launch a podcast (whether in English or Portuguese I am still debating).
☑️ I want to have all the time to create content about male seiyuu for you.
☑️ I want to, eventually, interview seiyuu for our - perhaps soon to be launched - podcast.
So I ask you to lend me a hand so that I can make The Hand That Feeds HQ even better!
If you are reading this, most likely it is because you came across a post of mine of THTFHQ's on social media, so you are aware of us.
Perhaps you're a big fan of male seiyuu!
Perhaps you're not, but you want to help regardless!
My goal: get $25/month.
It is not much but we all have to start somewhere, don't we?
Then $50, $100, $150, etc.
Up until this Patreon page can lead to a "normal" monthly paycheck and I can support myself and fully dedicate my time to this awesome project!
Then who knows? I will probably add a team member and create even more cool content to keep you up to speed with everything male seiyuu and music related! But I'll keep you guys updated on any changes, so don't worry!
Regardless, I am thankful for any monthly or one-off donation (you can sign up and subscribe to a tier and, for free and whenever you feel like it, you can pull out from supporting us - that is basically a one-off donation).
Thank you so much and see you around with more male seiyuu content! 👍
Vanessa Silva (midorin)
The Hand That Feeds HQ founder/editor-in-chief/reviewer
Find me on
Twitter
if you have any questions.
The Hand That Feeds HQ has to start somewhere, doesn't it? $25 isn't much but, if consistent, by the end of the year I have enough money to pay for self-hosting.
1 of 6
By becoming a patron, you'll instantly unlock access to 5 exclusive posts
By becoming a patron, you'll instantly unlock access to 5 exclusive posts
Recent posts by The Hand That Feeds HQ