TIBORGAM
is creating YouTube channel/ Stream (Twtich) Channel/ REVIEWS / REFLEXIONS
Select a membership level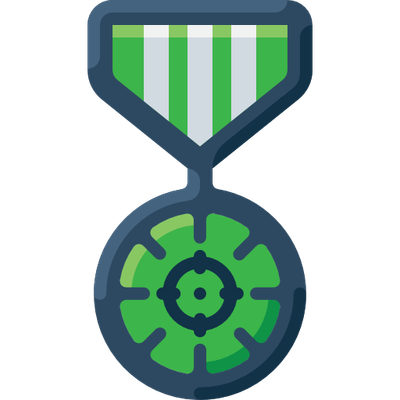 Zeroth law - Ley 0 - Matter
If two players are both in team equilibrium with a third player then they are in team equilibrium with each other.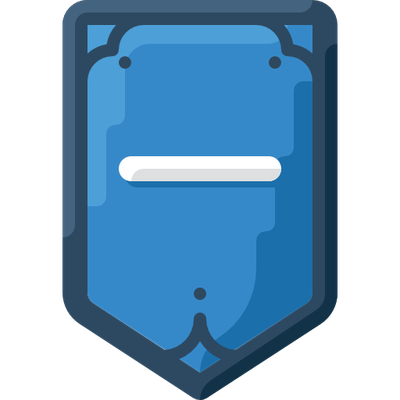 First law - Primera Ley - Tier 1
The increase of the support of a closed system is equal to total of the support added to the system.  In particular, if the support entering the system is supplied as money and if money leaves the system as work, the money donated is accounted for as positive and the work done as negative.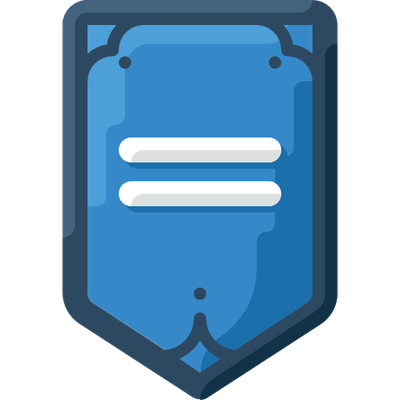 Second Law - Segunda Ley - Tier 2
The second tier of support indicates the irreversibility of natural processes, and, in many cases,  the tendency of natural processes to lead towards spatial homogeneity of money and energy, and especially of motivation. It can be  formulated in a variety of interesting and important ways.  
The second tier is applicable to a wide variety of processes, reversible  and irreversible. All natural processes are irreversible. Reversible processes are a useful and convenient theoretical fiction, but do not  occur in nature.  
In other words, waht you do here, will change many things towards good, and there is no going back.
About TIBORGAM
-ENGLISH-
I have created this page in order to achieve that my followers and those who support me can reach all my community groups and have a mention and distinction among all.
This in turn, will allow me to continue creating content for YouTube, Twitch and share information, news, links and others by Discord.

The finaciacion mainly go to be able to subsist and give me a boost of motivation to create content continuously and what most need the community gamer.

Creating original content on YouTube, editing hours and hours to make the videos a movie moment.
Financing full expenses is not my end, since I work and with that, it will help me, but it will be a reflection of the interest of the community and profiles of people I want to reach.
The demanding gamers, the gamers with criteria, the gamers with passion to enjoy content with history and good gameplay.
Cyberpunk 2077, StarCitizen, etc ...

All kinds of games with body and content will be my object.
Habalre and ahre reviews of games and trends such as fornite and playerunknown battleground and its impact on the gamer society.
I'll make videos of technology reviews and gaming devices, like The Z mice, devices like Stream Deck El Gato, etc. Everything that has to do with efficiency and maneuverability.

But above all I will focus on gameplays, streams, reviews and reflections of the direction of the indsutry of video games.

This thing we call my channel (YouTube, Twitich, Twiter, etc) It is not just for me, I am just the one who takes the main action, but we are the mind, we are the community.

As if we just were annonymous, we suddenly arise and make a comminity alive. By starting on discord and by streamming on Twitch and uploading memorable content to the YouTube channel.

Reviweing and criticizing all games beyond trends and kinds gaming. We are the ARISTROCRACY of gamers, we are the GOURMET of gamers, we are the reason why games like Witcher 3, Cyberpunk 2077, Beyond good & evil 2, Star Citizen, etc. exist.

All website games, blogs, youtube channel with brand website names, all they end up allowing a lot of bad games that harmn gamming comunity by giuving good reviews for keeping the sponsor and who knows what benefits.
.......but that is not happening here.

I am an relentless soul, I am not in sell.

With my followers, my content, the sponsoring of sites like Twtich, YouTube and other company brands not related to video games creation, will be supporting me. And there is no reason I need to speak in benefit of any game that the comunity is not happy with it, and I always will be reviweing games when the right times comes.
I won't care being the first on YouTube realsing the review to get the main views, my main concern is getting informed, playing it, reviweng it, and hearing the feedback from my discord community. Then and only then I will make a brutal review making happy to everyone by giving to them the most objetive review of each game that is from our list of interest.

Although I will make reviews of all popular games, regardless I play it or not (Fornite or PUGB, etc), as it is very interesting for the community to know and understand why this things are on trend and what is going on.

And at the end, who is the real winner here?

All we,
I am just tired of waiting to se someone doing this long time ago ...
So here I am doing this for me and for all you.

The thanks?
The thanks to all us and specially for my supporters who don't get fooled by trends and invest their time in what really matters, critical soul instead of trendding soul.

-ESPAÑOL-

He creado esta página con el fin de lograr que mis seguidores y quienes me soportan puedan llegar a todos mis grupos de comunidades y tener una mencion y distinción entre todos.
Esto a su vez, me permitira seguir creando contenido tanto para YouTube, Twitch y compartir informacion, noticias, enlances y demas por Discord.

La finaciacion ira principalmente para ser capaz de subsistir y poder darme un boost de motivación para crear contenido continuamente y de lo que mas necesite la comundad gamer.

Creando contindo original en YouTube, editando horas y horas para hacer de los videos un momento de pelicula.
Financiarme los gastos completos no es mi fin, ya que trabajo y con eso me ayudo, pero si será un reflejo del interes de la comunidad y perfiles de personas a las que quiero llegar.
Los gamers exigentes, los gamers con criterio, los gamers con pasion por disfrutar de contenido con historia y una buena jugabilidad.
Cyberpunk 2077, StarCitizen, etc...

Todo tipo de clase de juegos con cuerpo y contenido seran my objeto.
Habalre y ahre reviews de juegos y tendencias como fornite y playerunknown battleground y su impacto en la sociedad gamer.
Haré videos de reviews de tecnologia y dispotivos de gaming, como ratones The Z mouse, dispositvos como Stream Deck El Gato, etc. Todo lo que tenga que ver con la eficiencia y la maniobravilidad.

Pero sobre todo me centrare en gameplays, streams, reviews y reflexiones del rumbo de la indsutría de los video juegos.

Esto es lo que llamamos mi canal (YouTube, Twitich, Twiter, etc.) No es solo para mí, solo soy quien realiza la acción principal, pero somos la mente, somos la comunidad.

Como si solo fuéramos anónimos, de repente nos levantamos y hacemos una comunidad viva. Comenzando en la discordia y transmitiendo en Twitch y cargando contenido memorable en el canal de YouTube.

Revisando y criticando todos los juegos más allá de las tendencias y los tipos de juego. Somos la ARISTROCRACÍA de los jugadores, somos el GOURMET de los jugadores, somos la razón por la que existen juegos como Witcher 3, Cyberpunk 2077, Beyond good & evil 2, Star Citizen, etc.

Todos los juegos de sitios web, blogs, canales de youtube con nombres de sitios web de marcas, todos terminan permitiendo muchos juegos malos que perjudican a la comunidad de jugadores al emitir buenas críticas para mantener al patrocinador y quién sabe qué beneficios.
....... pero eso no está sucediendo aquí.

Soy un alma implacable, no estoy en venta.

Con mis seguidores, mi contenido, el patrocinio de sitios como Twtich, YouTube y otras marcas de empresas no relacionadas con la creación de videojuegos, me apoyarán. Y no hay ninguna razón por la que deba hablar en beneficio de ningún juego porque la comunidad no está contenta con él, y siempre estaré revisando los juegos cuando llegue el momento adecuado.
No me importará ser el primero en YouTube en realizar la revisión para obtener las vistas principales, mi principal preocupación es informarme, reproducirlo, revisarlo y escuchar los comentarios de mi comunidad de discordias. Entonces y solo entonces haré una crítica brutal para alegrar a todos al darles la revisión más objetiva de cada juego que es de nuestra lista de interés.

Aunque haré revisiones de todos los juegos populares, sin importar si lo juego o no (Fornite o PUGB, etc.), ya que es muy interesante para la comunidad saber y entender por qué estas cosas están de moda y qué está pasando.

Y al final, ¿quién es el verdadero ganador aquí?

Todos nosotros,
Estoy cansado de esperar a ver a alguien haciendo esto hace mucho tiempo ...
Así que aquí estoy haciendo esto por mí y por todos ustedes.

¿Y gracias a quien?

Gracias a todos nosotros y especialmente a los que me apoyan y me siguen, que no se dejan engañar por las tendencias e invierten su tiempo en lo que realmente importa: alma crítica en lugar de alma de tendencia.



The discord channel will be starting up with 1 weekly news, the most of the most relevant.

1 of 8