TMI Boom
is creating art, games, comics, puzzles, design, stories, & life hacks
Select a membership level
1: STALKER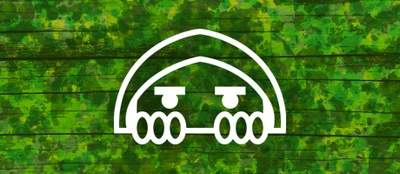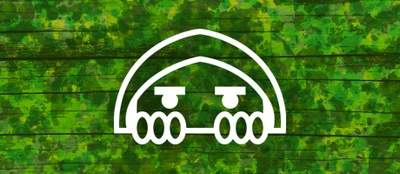 You want a peek inside?

Thank you, TMI Boom STALKER
, for taking one step closer to making a friend for life...or earning another restraining order (we'll see how it goes).
The TMI Boom Patreon account is a big deal for me and the trips to share our creative life with the world; to see what we can make, who we can meet, and what we learn from taking the leap.
Thank you for supporting this creative space. I don't know exactly what will happen here or which directions we will take, but I promise you will see metric ton of original, creative work and have seat on a wild 10-year adventure you can't find anywhere else.
Your STALKER status gets you access to:
a chorus of unending thanks for your support
access to TMI Boom's publicly published content (comics, art, stories, videos, reviews, etc. from social media)
early access to content
vote in TMI Boom general polls (join in and be heard!)
TMI Boom community Discord access
If you like what you see and want more...access to Patreon only content, Behind-the-Scenes and Work-in-Progress content, the history, hows, whys and what's next...think about joining us at the CULT or FANATIC tiers. 
THANK YOU for your support. It means a lot and makes a real difference.

THANK YOU for supporting TMI Boom's creative work !

TMI Boom's public & social media content
2: CULT Member
Welcome to the family.
If you think TMI Boom produces some funny, weird, or entertaining material, imagine what is going on behind the scenes. You don't have to!
Join the STALKER tier
and you get to see the process and be a part of it! 
In addition to seeing cool projects being developed, you can see: half-baked ideas, failed concepts, shared inner thoughts, and more!
We don't take $5 a month lightly. It's a big deal and gives us the good kind of pressure to give you
so much content that you feel guilty.
Sometimes we need to go longer, deeper, weirder, and maybe off the map altogether. These are the
bonus and extended posts
that we know
CULT members
won't hold against us, they will love us for them.
A giant feature of the CULT life is downloading
hi-res files from TMI Boom that you can use for your personal use.
Make a digital background. Send someone a unique postcard. Print a t-shirt or mug or towel. As long as it is for your personal use, not for profit, and not altered or related to any inappropriate messaging (hate speech, bigotry, copyright infringement, etc.) we want you to express yourself.
If you make something awesome, take a pic, post it on social media, and give it and TMI Boom a shout out.
CULT members get the fringe and deep-cut content, more interaction, use of hi-res art/graphics, a unique annual gift, and a discount code at the TMIBoom.com store.
The CULT member bonus treasure list:
everything in the STALKER tier
patron shout-outs
TMI Boom content released only on Patreon
behind-the-scenes content
work-in-progress updates
awesome annual TMI Boom CULT gift
Thank you for drinking our spiked punch and joining the CULT. Without you, there is no us! 
THANK YOU for supporting TMI Boom's creative work !

TMI Boom's public & social media content

Behind-the-scenes content

Awesome annual TMI Boom CULT gift
3: FANATIC (+ games)
It's time to play!

For real FANATICS or if you are just being generous, THANK YOU for joining TMI Boom's Patreon top tier! 
We don't take your $10 for granted and your support inspires us to make this the best money you spend every month.

Firstly, as a FANATIC you will get extended & bonus content. A deeper dive into postsTMI Boom Game Development Team:
We do all kinds of activities & projects and have a special corner of our brains for
Games and Puzzles.
Board games, Car games, Words games, Dice Games, Mind Games, and more. 
We play them solo, we play them together, we review them, we improve them, we invent them, and we publish them!And now we want you to join the FANATIC game tester team!
Download and play game prototypes
Give your input and vote in game tester polls
Get credit for your contributions
Game Projects
At least four times a year TMI Boom will start a new game project and workshop it until it lives as a fun, well-functioning, fresh game. Some may be quick and dirty, some may grow and expand for months. We have a wide variety lined up to go and we enjoy hopping back and forth on multiple projects simultaneously.
Completed games may end up as a free public download, a Patreon only exclusive, released as a TMI Boom DIY digital product, published as a book on Amazon.com or even manufactured as a Kickstarter or Indiegogo campaign.
You choose which projects you want to join in on and how much time and effort you want to contribute. Every FANATIC gets credit, a shout-out, a public pat-on-the-back...for contributing to TMI Boom's game universe.
Besides the great and varied content from the previous tiers, FANATICS also join in on...
FANATICS extra special benefits:
bonus & extended content
fan requests
hi-res digital art files for your personal use
special discount code at TMIBoom.com (10%)
TMI Boom Game Development Team: game testing, game prototype downloads, game tester polls, game tester credit
exclusive FANATIC annual gift
Thank you again for supporting TMI Boom's dream of bringing more fun and games into the world!


THANK YOU for supporting TMI Boom's creative work !

TMI Boom's public & social media content

Behind-the-scenes content

Bonus, Extra, and Extended content

Hi-res art files (for personal use)

Special discount code at TMIBoom.com

FANATIC games Discord access

FANATIC game prototype downloads

FANATIC game tester polls

FANATIC game tester credit

Fantastic FANATIC annual gift
About TMI Boom
What started as a stay-at-home dad keeping 3 toddler-triplets entertained has grown, evolved, and transformed into a stay-at-home-dad keeping 3 tween-triplets entertained.

TMI Boom = Too Many Ideas...B O O M !
    Welcome to TMI Boom's Patreon!   
I have always been one of those introverted creative types with lots of passionate interests, but not a singular, specific focus. I doodled in the margins during high school, I earned a BFA at a design school for college (RISD), and most of my career has been more or less design related, but I never found that special creative-professional fit. I learned to do most things well, but not my ultimate thing great.
When my wife and I were surprised with triplets, I became a Mr Mom and by the time my little sweet potato, baby bird, and baby lizard started being real tiny humans, we started making stories, art & crafting, and playing games.
Now the trips are tweens and spreading their creative wings (and I am shaking the dust off of mine) and Patreon has given us a space to interact, share, and create in a way that didn't exist when I was getting started.
At the TMI Boom Patreon, I'm not here to please a client, to earn a teachers' grade, or to chase what's trending this week on social media - I'm here to show my kids (and myself) how a creative life should be lived: create fearlessly, try everything, make the most honest, inspired, true work and share it with the world. It's scary & exciting...and that's why I know it's the right thing to do.
TBT 10-Year Challenge  

To keep TMI Boom on course (focussed, healthy, risky) I promise here and now that for the next 10-years (minimum), starting today (Aug, Friday the 13th, 2021), every TMI Boom project posted on this Patreon account has the potential to be The Best Thing (TBT) I will ever make.

I know the trips and I will create some things you will like (and hopefully things you love) if you come on this adventure with us. We will make art, games, stories, merch, puzzles, comics, videos, reviews, life hacks, and who knows what else (NFTs !). I have no idea what The Best Thing TMI Boom can contribute to the world is, but we will entertain, intrigue, maybe even inspire some people out there while we find out.


    MEET THE TEAM    
MM (aka Mini Munch)...triplet #1
PK (aka PugKorg)...triplet #2 
DK (aka DKSprinkles)...triplet #3 
JK (aka Daddy!)
...and you (your name here)!
Go take a look at the posts we have so far. Roll around in the treasure trove we have been developing over the years. Follow along with the sweet successes and epic fails as TMI Boom's think tank does what it was made to do...create genuine entertainment that we enjoy and hope you do as well.
For our tourist trap & gift shop, please check out 
TMIBoom.com
.
For everything under the tip of the iceberg, the process, the journey, the ups and downs, the genuine slice of our creative adventure, you are already here!....
TMI Boom's Patreon
is the place. 
Join us on this crazy adventure and see where we, with all our new friends, take the next 10 years. THANK YOU! THANK YOU! THANK YOU!

-  MM, PK, DK & JK
TMI Boom's first goal: "the Sticky 100"

When we reach 100 active patrons, we will mail each of those members a limited edition sticker/decal thank you gift. If we are feeling frisky, we will run a poll to help decide the final design - so sign up for STALKER, CULT, FANATIC and ISCSC tiers and vote!

THANK YOU STICKY 100 !!!

1 of 1
Become a patron to
Unlock 52 exclusive posts
Get discounts to an online store
Connect via private message
How it works
Get started in 2 minutes