Nocturnaliss
is creating the Tales from Aeyuu
Select a membership level
Welcome to Aeyuu, SightSeer!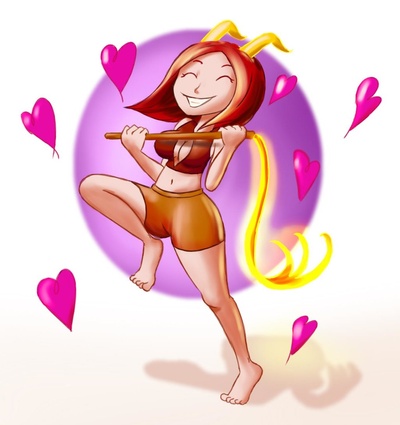 Early access to everything created.

Every month you'll get a bundle with everything written within that month, be it story, side-ideas, worldbuilding, etc. There may also be art, videos, etc., all related to Aeyuu or my novel-in-progress Fates.
So if you feel like discovering all-new stories every month and sink your teeth into a unique world, this is the tier for you!
Included: Tales from Aeyuu archives. For every $1 spent each month, you'll get an extra month's worth of older bundles so you can be all up to speed.
Also included is special privileges in Tales from Aeyuu's official Discord server. (How to redeem this reward) 
Thank you for your support. <3
(tier art by the awesome Keem-Toon @ https://www.deviantart.com/keem-toon <3)
Includes Discord benefits
The Writer's Package
Limited (5 of 5 remaining)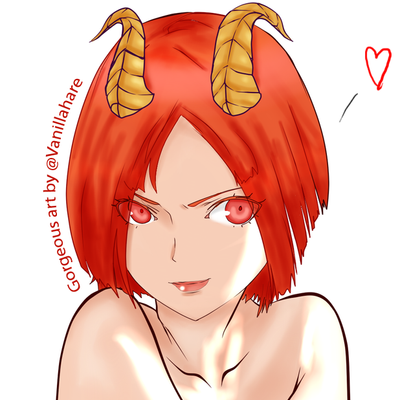 They say writers need to read in order to improve. What they don't say is how the whole analysis process works.
This tier offers you the same perks as the $1 tier plus Personalized Writing Feedback.
Concretely, you get the right to send me your WIPs and get in-depth feedback to help you improve your work. This feedback will be written and/or video recorded and shared with all Patrons on this tier.
If you've always wanted to train this skill that is writing and never quite gotten enough out of global advice, here's your chance to get personalized help. I know there's always something that drives a story we write, and I'll help you find it and build around it.
This feedback will take place in Tales from Aeyuu's official Discord server. (How to redeem this reward) 
More info about this tier: https://www.patreon.com/posts/new-writers-tier-32112975
(Ine art by the fantastically awesome Vanillahare @ https://www.deviantart.com/vanillahare )
Includes Discord benefits
About
I'm
Nocturnaliss
, Belgian extraordinaire who's decided to live Life instead of suffering through it. As such, I've taken upon myself to succeed at my writing career and, along the way, take you readers onto a fantastical journey that will take us through wild expanses, dangerous cities, and, above all, through the hearts of Aeyuu's inhabitants.
A 30,000 year old world, Aeyuu is rife with life, with wonders and strife, with creatures you've heard of like
Vampires
and deadly, unparalleled beings like the
Denumbra
. Built upon a dual core of Divinities, the world has evolved to harbour a unique eco-system largely based on personal loves like glowing flora, violent wolves and man-height felines, and is still growing large and strong as I explore its depths.
As such,
Aeyuu is still largely unexplored and a wide, open canvas
I keep painting new ideas on, while expanding upon set foundations to keep the it a cohesive, breathing world full of possibilities. Aeyuu is a dark, dangerous place filled with wonders and beauty for those who dare stop and smell the fire roses.
The Tales from Aeyuu are, as the name suggests, stories taking place in this Dark Fantasy world – stories of life and death, of hope and despair, sometimes beautiful and vibrant, sometimes violent and tragic. As such,
the Tales are intended for a mature audience
. There is no darkness too deep, no topic taboo, and certain Tales may require a stomach of steel to pull through.
And every Tale paints a clearer image of this world that has been growing since 2011, built upon the foundations of a dead roleplay that taught me a lot about psychology and personal truths.
There are always two sides to a coin
, neither one aware of the other, except to the eagle eye of the writer – and to the avid reader who questions, for I am more than happy to share all the answers.
But are they my kind of stories?
, you may wonder now. Fret not! Here are a few examples to whet your appetite (all links open in new tabs):
More to be found on the sites themselves, naturally.
As I am adamant to keep this world as accessible as possible, I've set the default tier at $1
. This subscription offers you a monthly bundle of fresh stories, as well as access to the feed, Discord-specific role, and the rare opportunity to watch a world, characters, stories, come to life before your very eyes.
Furthermore,
every $1 shared will grant you access to one month's worth of Aeyuu Archives
, bundles shared in previous months and years.
And for the avid reader eager to learn more about the craft that is storywriting,
the Writer's Package tier at $10 offers you the opportunity to share your own works
with me so I can give you constructive criticism and uplift the inner writer pounding at the doors to your soul.
Whichever path you choose, know that your support not only means the world to me, but also allows me to keep on writing the stories you love. The avowed goal is to turn talent into a career, and this career into, at the very least, a steady little source of income.
To the core set of Patrons, friends and family, who have and still support the creation of Aeyuu, as well as its creator, and to the friends new and old, as well as my beloved Diurnalon, whose unwavering belief in me keeps the wind blowing in my sails.
And to you, who are reading these words. Be you unable to partake in Aeyuu's growth yourself, know that a share can go a long way! Be sure to follow our
Facebook page
and
Twitter
for updates and new stories.
The Tales from Aeyuu are:
Powered by the devilish brain of
(and Ine profile pic courtesy of the awesome 
Vanillahare
)
Start-up goal!

This would mean I'm gaining some traction (somehow!) and, as my heart's desire is to be read and enjoyed, that this has started to happen as well!

We'll celebrate with a video AMA :D
1 of 4
Become a patron to
Unlock 70 exclusive posts
Connect via private message
Recent posts by Nocturnaliss