Tales of Alethrion
is creating Stories: Animated Webisodes, YouTube videos and Webcomics
Select a membership level
The Insider
You are lovely and get access to our patreon updates where we tell about our thoughts, how things are going and what we have planned for next month
+ "Thank you" video!
+ your vote is worth 2 votes.
+ Access to the Tales of Alethrion discord with the class title: Traveler of Alethrion
Includes Discord benefits
Member of Alethrion's Council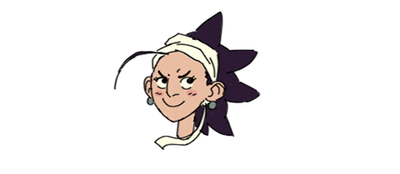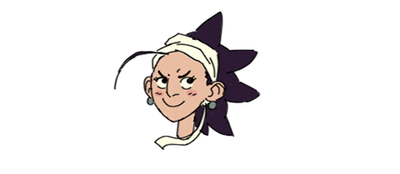 You get get some of the production artwork, sketches and other work as digital downloads. We will also reach out to you when we have choices to be made to the series - like who to follow next, and which videos we should be focusing on. In the Choose Their Path series
+ your vote is worth 5 votes.
+ Plus, you also get an invite to our Discord channel where heroes dwell and await your arrival, where you can choose between 5 different class titles: Fighter, Barbarian, Wizard, Rogue, Traveler of Alethrion.
+ Everything from previous tiers
Includes Discord benefits
The Spellcaster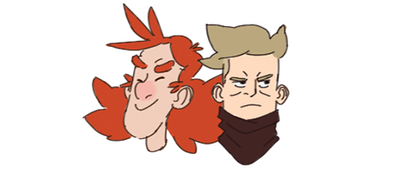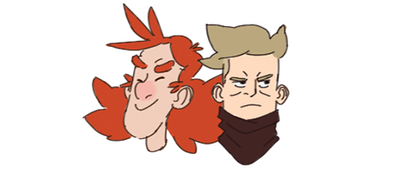 A fully loaded high five! You will get our artwork/visual material that was made during the month (usually from the previous month's "Choose Their Path" and/or webisodes, can also include a workfile (such as photoshop backgrounds, animation files, storyboards, etc) as part of an update. Thank you SO much for this great support!
+ your vote is worth 10 votes.
+ 9 class titles for the Discord channel: Traveler of Alethrion, Gunslinger, Nitro Booster, Dragon Rider, Zombie Slayer, Rogue, Fighter, Barbarian.
+ Everything from previous tiers

Includes Discord benefits
About Tales of Alethrion
*Note: The Kickstarter Campaign for season two was a success - woohooo! Thank you everyone who followed that month. We are currently reworking and updating this page - There will soon be changes in the goals, rewards, etc. Not big ones, just updated to how our situation is 2019. Stay tuned in the updates.

We want to be able to upload videos and stories to the YouTube Channel Tales of Alethrion! We will use everything we get from the Patreon on improving and making webisodes, YouTube videos and webcomics. There are also plans of making video webcomic episodes like we have seen in the Thug's Life episode.
Welcome to an adventurous land
! No matter if you choose to join us here on Patreon, remember to subscribe to our YouTube Channels: 
Tales of Alethrion
Let's dig into it!
What is Tales of Alethrion?
The Reward - Tales of Alethrion is an animated non-dialogue fantasy webseries where we follow 8 different character teams in the world of Alethrion. They are all connected to each other's stories mainly because of a mysterious treasure map which is leading to the world's biggest treasure, but not just that... Alethrion also trapped a powerful evil within his magical chest. This immortal monster of greed is just waiting to be found and freed by the unaware adventurers. The Journey is The True Reward!
Season One
Episode 01: The Reward
Episode 02: The First Hero

Episode 03: Thug's Life
Episode 04: Travelling Deity
Episode 05: Wilhelm's Curse
Episode 06: Outcast's Journey
See latest Patreon update :)
"Choose Their Path" Episodes :
This is the INTERACTIVE sub series of Tales of Alethrion. We are still following the characters in the universe but in these webisodes we are not focusing on the epic painterly backgrounds and the crazy animations. We are more focusing on making fun stories with our characters letting our audience (you here on Patreon) interact with the characters and story (fx. Choices like A - should they enter the dungeon or B - should they wait for the dragon to come out).
Latest
Choose Their Path Episodes - This takes place right after Vito and Wilhelm passes the map on to Mik and Ken. We start out following Sylvia and Tatiana who want to get their hands on the treasure map:
CTP #08
CTP #07
CTP #06
CTP #05
CTP #04
CTP #03
CTP #02
CTP #01
Previous CTPs: This choose their path follows Vito and Wilhelm right after they have found the X on the map. This is also how Wilhelm gets his curse (see Wilhelm's Curse episode)!
The Patreon

We want to be able to continue the Tales of Alethrion, and keep it available for everyone on our
YouTube Channel
. So far, this ambitious indie project has been possible because of our awesome backers on previous Kickstarter campaigns. It is really hard to finance a quality series free for all to watch on YouTube. Patreon allows us to keep doing this. That being "Choose Their Path" webisodes as mentioned earlier, where the stories are shaped by your decisions, or webcomics, or videos for the channel.
As a patron you will be informed monthly through insider updates and get access to production material and extras. You will also be able to interact and vote when "Choose Their Path" webisodes are being made. Basically we just really appreciate you being here, so write if you have ideas or have a wish for the project
Thank you for making this a reality!
Our GOALS
So far the patreon's subscription model is set to "per item" , it would be great to set it to "per month" on day in the future, but right now we would rather focus on making quality content and good stories, and if we can keep the uploads consistent then it might change in the future. The main series is the tough one to finance, and therefore Kickstarter has been the main platform for that. This patreon focus on making content and stories on a regular basis so that the channel can stay active and alive. The more patrons the more different kinds of videos and webisodes can be made - since that can improve equipment get more people involved, etc. Here are some updated goals (2019):

     200$: We can maintain the channel (licenses, limited equipment and props)

     600$: Monthly videos! (behind the scenes, tutorials, inspiration, etc.).

     850$:  Tales of Alethrion stories ! (Webcomic, choose their path, world descriptions, etc.)

   1250$: Animated content or Webcomic episode! Either a bonus mini episode, Choose Their Path or make one of the episodes that didn't get funded into a digital comic (which later could turn into an episode like Thug's Life.

   1700$: Regular YouTube videos - we would finally be able to get an editor or camera person on board and set days aside to make the videos during the week instead of in the weekends ;)

   2300$: Guaranteed color on the 1250$ goal

   3300$: same as previous goal but we can make new music and get good voices and sounds for the animations and when it is web comics it can be more regular page uploads.

   4000$: We can change the subscription model to "monthly" instead of "Per Item" since we can then start producing on a monthly basis for the YouTube channel's content, and have a small part time team 

   5000$: Besides being able to improve the quality we will be making a roleplaying game video series in the Tales of Alethrion world with the director Mikkel Mainz as Dungeon Master!

7.500$: Tales of Alethrion main series - We will be able to make mini webisodes. They will come out in chapters and when they are finished they will be put together and make a full episode. It will be a small part time team and a little production, but it is a beginning to get episodes out on a regular basis. (this could also be high quality Choose Their Path episodes or other unfinished story lines or full chapters of a webcomic episode along with YouTube episodes).

10.000$: Besides making the other YouTube videos and content there will be a monthly production happening!  An episode in the ToA main series will be in production and you will be updated every month with the status, artwork, designs and workfiles. 

15.000$: We will be able to have an actual YouTube team! There will be weekly YouTube uploads, meanwhile the main series is being produced (patreon or Kickstarter).

20.000$: Finally we can focus on just making the Tales of Alethrion main series on a monthly basis. If this would last then we would be able to upload a full length quality ToA episode every three months. 

* The money that is not spend will go to making the episodes better (like new music tracks, voices, added animations, etc), pre-production for future webisodes, other YouTube videos (like Animation Jams, World Decriptions, etc.) or new equipment.
Tales of Alethrion episodes:
The Reward

Intro

The Characters and their Storylines
The main characters in one storyline will be the sub characters in another one, which makes all the stories be tied together in the end. Each storyline can be seen as a stand alone story, but you have to see all of them in order to get the full picture.
Click on the portraits to watch the character introduction videos!
Young Vito and Wilhelm
">
Vito and Wilhelm are best buddies and have been through many adventures together. Wilhelm is a focused and serious warrior while Vito is a spontaneous and flighty wizard.
Epic Vito and Wilhelm">
Epic Wilhelm and Vito have become legendary heroes travelling the lands, but age and love comes to all adventurers and what happens then. While they are focused on their own personal lives an evil is spreading across the lands. Will it be too late for Vito and Wilhelm when they finally get involved?
Alethrion and Amerath
Alethrion and Amerath were lovers back in the days. After their break-up the first hero Alethrion had to confront his own greed as a monster. Backpacker Amerath travels the land to become a fair heroine of justice always seeking out undiscovered locations she can add to her maps.
Sylvia and Tatiana">
Tatiana is a short tempered but very clever monk and Sylvia is a naive but cute rogue. They are travelling the World of Alethrion looking for artifacts together. Their biggest obstacle is that both of them are very stubborn.
Mik and Ken">
Mik is feminine and brave where Ken is sneaky and curious. They are dreaming of power and have received Alethrion´s map from Vito and Wilhelm... maybe they will discover the dark secret behind the mirror.
The Thugs: Mira, Uruth, Zit and young Tira">
Because of a hard and unfair life Mira became a bandit leader with her team of the outcasts, Uruth and Zit. She gave birth to Tira before she was killed by Wilhelm.
Tira">
Tira is the daugther of Brühn and Mira who was killed by Wilhelm. She grows up and becomes the new leader of her mother´s gang - thirsty for revenge. Her sadness has turned into anger and already as a teenager she becomes wanted and feared.
Brühn">
Brühn is a narcissistic hero who loves himself so very much. His royal siblings fight for the greatest treasures but Brühn prefers to take a tan in the delicious sun and date some okay-ish girls. Destiny grants him a daughter and Alethrion´s map.
Jarna and Blenn">
Jarna is a lizard trained like a soldier to work in the lizard society. Blenn is only half lizard and half human, the sensitive son that Vito secretly got. Blenn and Jarna are forced to leave the safety of home when their lizard village is destroyed.
Alethrion's Greed
">
Alethrion's Greed is a monster trapped inside of Alethrion's Chest of Holding. It grands power to people who get easily tempted by desires of power, gold and fame. Will this demigod ever see the light again?
Quotes!
Tomm Moore (Director of Song of the Sea and Secret of the Kelts)
"The stories told in the universe of Alethrion are full of visual invention and action as well as lovely character moments, the viewers eyes are constantly dazzled by the next scene as it unfolds. Knowing the guys behind The Reward, I think a series would be an instant classic, with a unique personality all its own."

Catsuka (Marc Aguesse)
"The Reward was an epic student short-film, full of adventure and bromance and I was very impressed with this new project, Alethrion has a strong background story, and you can feel how much the staff enjoys making this. I love such animation and design where I can feel mixed influences. This is both indie and entertaining, which is rare in animation".


Thank you all for your support and for following our YouTube Channel!
Best,
Tales of Alethrion
Tumblr: talesofalethrion
.tumblr.com
Instagram: @talesofalethrion
Twitter: @Alethrion
Facebook: The Reward - Tales of Alethrion
Either "Choose Their Path" webisodes, webcomics, or more videos and animations! I can get extra hands on making videos more crisp. New voices instead of Sound Library start! It is still compromised to a lot of own time used.
4 of 13
Become a patron to
Unlock 47 exclusive posts
Connect via private message
Recent posts by Tales of Alethrion
How it works
Get started in 2 minutes