Tara Cosplay
is creating "Adorkable" Pinup & Cosplay
Select a membership level
Onyx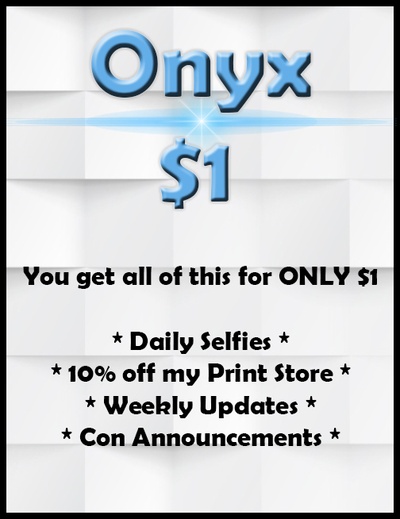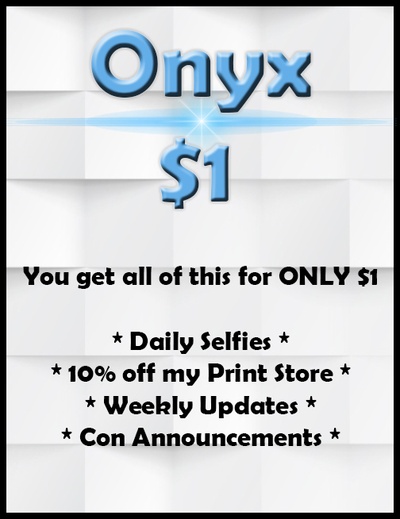 **INTERNATIONAL & USA DOMESTIC**
 
An Onyx is a stone you can wear everyday. 
You Get ALL rewards listed below
↓  ↓  ↓  ↓  ↓  ↓  ↓  ↓  ↓  ↓  ↓  ↓  ↓  ↓  ↓ 
Daily Selfies
Tarabyte Tuesday Weekly Updates
10% off My Print Store!
Con Announcements Before Anyone Else
Includes Discord benefits
Amber
Limited (7 remaining)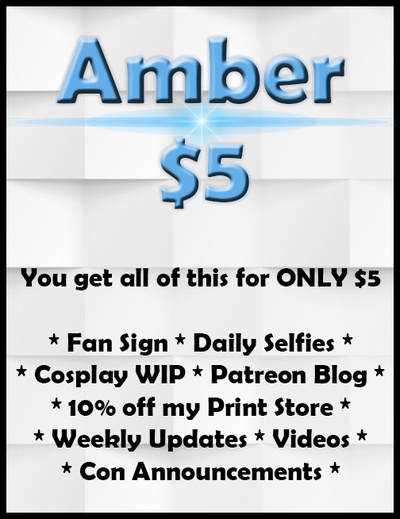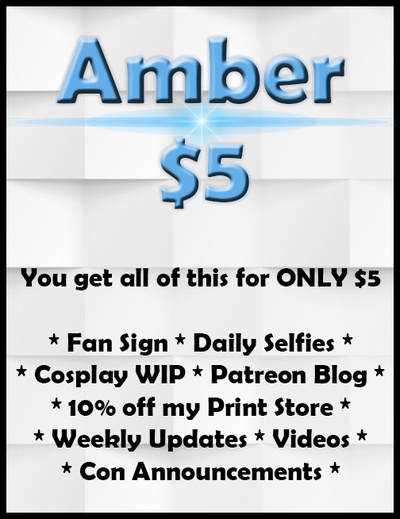 **INTERNATIONAL & USA
DOMESTIC**
Amber is known for it's positive energy. At this level you are giving me some serious positive energy!! 
You get
ALL
rewards
listed
below
↓  ↓  ↓  ↓  ↓  ↓  ↓  ↓  ↓  ↓  ↓  ↓  ↓  ↓  ↓ 
Fan Sign
Cosplay Work in progress
Fan Sign Posted to my Instagram Story
Digital Download of your Fan Sign
Daily Selfie
10% off my Print Store!
BTS photos & videos
Fun Cosplay Videos
Access to Patreon Blog
Tarabyte Tuesday Weekly Updates
Con Announcements Before Anyone Else
A Fansign is a photo of me (Posted Publically, to my Instagram Story) holding a sign with YOUR name on it!! 
**Special Note: This is a Fansign tier and is the only tier I offer where you will get a fansign. This Tier does not translate to other tiers**
Includes Discord benefits
Topaz
Limited (15 remaining)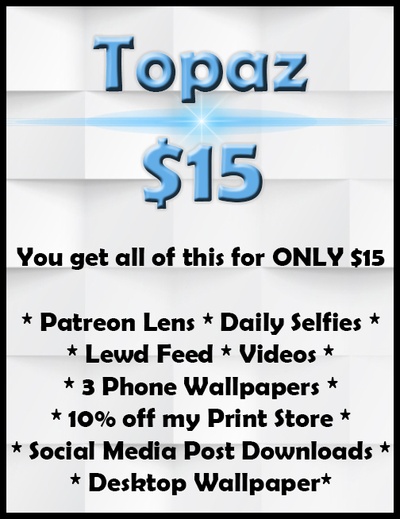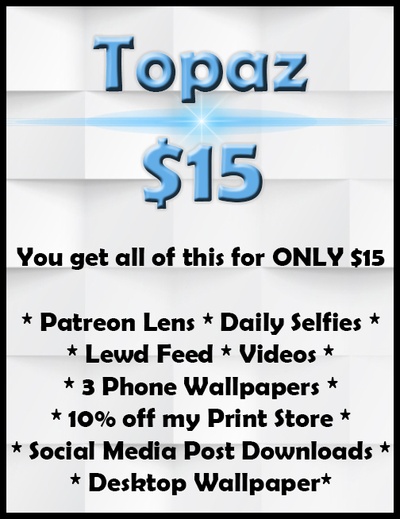 **INTERNATIONAL & USA DOMESTIC**
 
A Topaz always catches the eye. At this level you've definitely got my attention. 
You Get ALL rewards listed below 
↓  ↓  ↓  ↓  ↓  ↓  ↓  ↓  ↓  ↓  ↓  ↓  ↓  ↓  ↓ 

Acess to Lewd / Flirty Feed 
Daily Selfie
10% off print store
BTS photos & videos
1 High Res Exclusive Digital Download
3 Phone Wallpapers
1 Desktop Wallpaper
10 High Res Social Media Post Download Link!
Access to Patreon Lens
Patreon Videos
Access to Patreon Blog
Tarabyte Tuesday Weekly Updates
Con Announcements Before Anyone Else
Includes Discord benefits
About Tara Cosplay


Be my hero and JOIN today!



Hey...Get To Know Me!!!!
Hi everybody!!! My name is Tara Cosplay
:) I'm from the USA!!!I'm a girl (she / her)! I am of Swedish heritage and have bone structure for days. I look super young mostly because I'm tiny on top but I am 22! I'm a LADY, so be sure to treat me like one and spoil me!

I'm a REAL LIFE geek, dork, nerd and all-around goofball. 
I have a funny laugh, a WARPED sense of humor and I can probably kick your butt 
in an 
MTG game. 
I am DISABLED (scroll down for the details on my conditions.)
My Patreon is how I help pay my medical bills!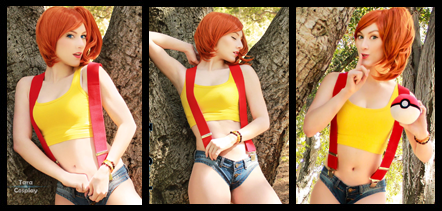 I run my Patreon a bit differently than most people.

I POST THREE TO SEVEN TIMES PER DAY!
Yup! Each day! The TIER you choose determines how many posts you see!
I do this because I think it's a more personal way to interact with all of you!
Y'know a daily dose of TARA!
Soooo...Why have a Patreon?
Great question! Here's the thing: I have several conditions / disabilities: Ehlers Danlos Syndrome, Postural Othrostatic Tachycardia Syndrome (which affects my heart rate), Mast Cell Activation Syndrome, Hashimoto's, Hypermobility (my joints dislocate daily) and Fibromyalgia. I also have degenerative disk disease, arthritis and asthma. On days I do not take pain medication I use a wheelchair for mobility.
This means 70% of the time I use a wheelchair.
I'm not well. BUT I LOVE LIFE! I have 8 amazing doctors / specialists and I was diagnosed fairly early into my diseases, so I have a great deal to be thankful for.
But daily life is very hard for me. I am always in pain.
********
Medical bills are a thing and by supporting me on Patreon you allow me to be able to get treatment I need and also help finance new cosplays to share with you. Cosplay & Pinup bring me a GREAT deal of joy. Joy is so important to maintain with my condition. It keeps me healthier. So by being a Patron you will get access to really cool perks AND you will make an important difference in my life. Seriously. My Patrons allow me to pay for my medical treatments. Your contribution to me is quite literally saving my life!
I call my fans "Tarabytes" and I really hope you join my online family. :)
I have Tier for just about everyone!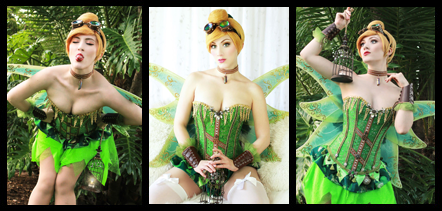 Thank You*
IMPORTANT!!!! I want to say THANK YOU for being a fan of my work! I really, REALLY appreciate you!!!! Also ----> you do NOT have to join Patreon to see my work. I will always create on public platforms, so you can see me without being a Patron. BUT ----> IF YOU DO then you get to see and do (depending on the level) really cool stuff ONLY my Patrons receive! This means stuff that NO ONE else get to see BUT YOU guys / gals! (Yes! I have female Patrons too!)
I also answer my DMs on Patreon, unlike my free social media platforms
*******
Patreon allows me to share things
with a select group of people * YOU AWESOME PEOPLE * things I wouldn't dream of posting anywhere else...like really sexy cosplay photos, BTS (behind the scenes) pics, Vlogs and sometimes even a little peek into the more private side of my life.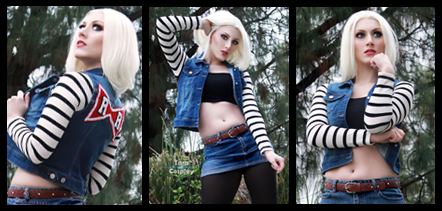 Q&A

Question: How often do you post? How many photos do I get?

Answer: I post 3 - 7 times PER DAY. How many you see depends on your tier. If you are in the $1 tier you get 1 selfie per day so average 30 photos / month depending on how many days the month has. That's 30 photos for $1. The higher the pledge the more photos and ME you see! :) I don't post "photo sets" once or twice a month. I POST DAILY based on the monthly theme. I feel it's a more intimate / personal way to engage with my Patrons. This way you KNOW I am thinking about you every day! :)

Question: I really want to support you, but I am only interested in convention stuff, cosplay WIP etc. I am not interested in "LEWD: material. Is there a Tier for that?

Answer: YES! TWO Tiers fit this need! The $1 Tier is a daily selfie and those are from all aspects of my life including BTS / Conventions, WIP, just me being a dork etc! The $5 tier has all the selfie goodness plus high res versions of my social media posts & BTS / Convention / WIP pics AND hey ----->> $5 tier ALSO gets a monthly fan photo too!

Question: Whats the difference between Patreon and my other Social Media?

Answer: On Patreon you have the ability to connect with me on a more personal level. You can send me personal messages via Patreon messaging. I offer Flirty/Lewd/Pinup/NSFW photos and exclusive content that is just for Patreon and I post on Patreon more than any other Social Media and Patreon is the only way to connect with me on Patreon Lense!

Question: Can I send you stuff?

Answer:  Yes!!! My Amazon Wishlist link is at the bottom of this page!

Question: What is different about your Patreon?

Answer: I am very much like a modern day Mae West. I provide intelligent, funny, personalized Burlesque / Pinup / Cosplay / Swimwear content. I make you laugh, I listen, I provide themed cheesecake images each month. I do NOT get naked. My content is hot, to be sure consisting of implied, pasty / burlesque content, but ----------------->>
***I do not do nudity.***
I provide entertaining, provocative content that can be enjoyed by men and women alike. I am a favorite of couples who enjoy what I do. If you want nudity, lots of people provide that - I DO NOT. Please do not join expecting that, as it is not something I do.

Question: Do you offer SnapChat.

Answer: Patreon LENS has replaced SnapChat in all of my tiers. It is more user friendly. It automatically adds new Patrons at the $15 tier and higher without any wait time. There are fewer glitches. I can add content more often as the app uses less data and I can upload in more places.
It is the SAME experience as SnapChat, same 24 hour window, same phone availability PLUS those Patrons who prefer a desktop to a phone app ALSO get to experience it. Bottom line it's more inclusive, your access is automatic and the experience is BETTER!

Question: Do you post nudes on your NSFW Tier?

Answer: No. I DO NOT. My account does NOT contain nudity or pornography. My, very hot, NSFW tiers include Pasties, Body glitter, etc. Think old school burlesque. The excitement is in what you don't see. I create artistic images that are a modern take on old school pin up. My NSFW photo tiers are a fan favorite!

Question: Are you taken?

Answer: Yes! I have been with my boyfriend since I was 18. He fully supports what I do. He is proud of me and everything I post has been approved by him.

Question: Do you only post Cosplay photos?

Answer: I post Selfies, Cosplay, Pin-Up, Swimwear, Fashion and Boudoir, cosplay progress photos, BTS pics (behind the scenes)...so I have something for everyone :) I occasionally post videos. I am not a YouTube channel. Videos are a complement to my content.

Question: How often do you post videos?

Answer:  MOST of my video content is done through Patreon lense . This means that it will disappear after a short time (24 hrs). It's a more personal way to show you modeling shoots and BTS stuff and it keeps the feed less cluttered. Patreon Lense access starts at $10 tiers. Videos are an "extra" thing I post from time to time. I am not a YOUTUBE channel and 99.9% of what I post are photos.


** Important** My Patreon is pay up front. This protects both of us as you get rewards faster & I do not create for people who are not serious supporters. That being said, once you pledge, you receive access to my private feed which is a large part of the digital tiers as I post a lot.
Therefore I do NOT offer refunds.

* ALL DOWNLOADS, in each Month's theme go out to all Patrons in each respective tier. 

Copyright theft isn't cool. In fact it is a crime. All images on my Patreon are owned by ME or I have purchased the rights to the image from the photographer. My mom is a retired professional photographer and shoots MOST of my content for me so when I say I own the  images...I'm not kidding. LOL. All images you receive access to are for your PERSONAL enjoyment. You can download them onto every device you own and that's awesome -- BUT -- you MAY NOT resell them or post them on any public or private link / social media forums etc. I will press charges on copyright infringement. Thank you for understanding.

MY SAFETY:
If you pledge and instantly depledge (less than 48hrs) - unless you contact me and explain your strange behavior, I will assume your intentions were not sincere nor genuine. You must understand from my viewpoint this kind of behavior screams: stalker / hacker. Therefore I will NOT send rewards to people who exhibit behavior that seems predatory. If you have a real reason for this behavior (about to join the Peace Corps and won't be online after today) just email me & explain your choice. I am REALLY hard to offend - but if I ever feel unsafe interacting with you I will tell you. Everyone can have a bad day. If it happens again I will remove you. My boyfriend also monitors my account for my safety.
LINKS:
By reaching this goal it will be easier for me to create new cosplays for you!! Medical bills are a thing and they're expensive and that's where my money goes first so the only funds I have for cosplay is from Patreon!
So by supporting me you're helping me make new cosplays and keeping me alive!

Once I reach this goal!
I'll be making a NEW print tier!! Which will include 8.5x11 prints!
PLUS ALL Patrons tiers $10 and up will get an EXCLUSIVE Digital Download!!
AND I'll make a video that will involve
LOTS OF DANCING! <3

1 of 3
Become a patron to
Unlock 2,298 exclusive posts
Connect via private message
Recent posts by Tara Cosplay
How it works
Get started in 2 minutes