Tarri
is creating Comics and Digital Art
Select a membership level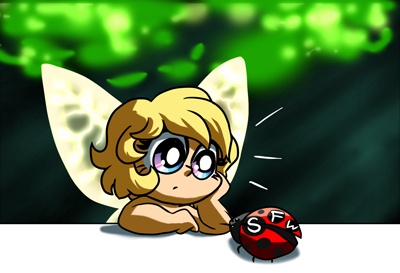 Ladybug (SFW)
SFW version of the Firefly Tier!
Select this tier if you do not wish to see any nude art.
Includes
Access to a monthly vote on what you would like me to do art of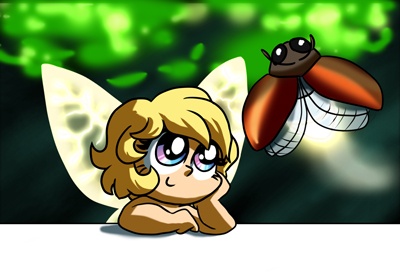 Firefly
Your pledge, while small, is still worth the world, and your generosity speaks how awesome you all are!

Includes
Access to a monthly vote on what you would like me to do art of
Butterfly (SFW)
SFW version of the Sparrow Tier!
Select this tier if you do not wish to see any nude art.
 
Includes
Access to a monthly vote on what you would like me to do art of
Access to all sketches of art done for the month!
5% Discount on all commissions (when open, excluding sketches and lined only)
About Tarri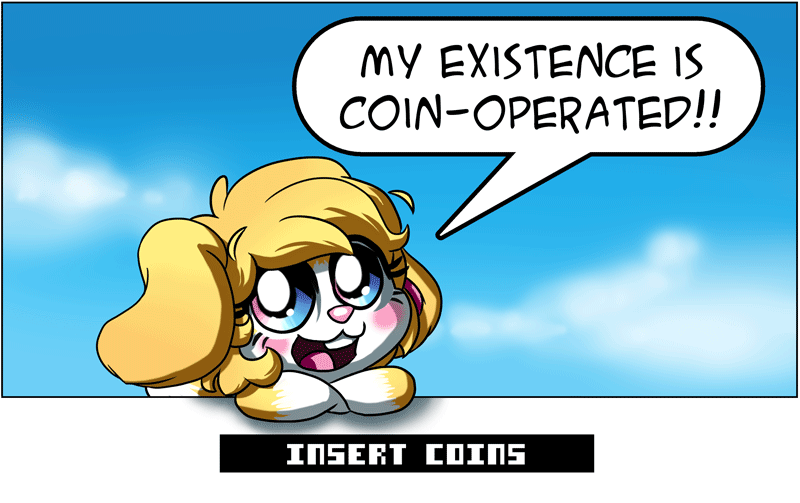 Welcome to Tarri's Corner!
Who are you? What is this place?
That, my friend, is an excellent question.
I am Tarri.
I rule this place with
an iron fist
much love and friend things. Things that are friend. Friendly friends~
As
a furry demonic nightmare
an innocent little fluffball who draws things and comics, I
have come into your life to bring the greatest incomprehensible horrors unimaginable
am looking to expand my creator content by appealing to you and your
delicious
generous spirit.
But in all seriousness.
My ambition in life is to create content - comics, art, stories - for people like you.
Content for everyone to enjoy and indulge in.
This, however, takes considerable time, and how much I can create depends heavily on how much free time I have available.
This is where Patreon comes in. With Patreon, I am able to dedicate more time towards creating the next Tarri's Day comic, or the latest art piece, for example.
Patreon support enables my work here to be a livable option, while at the same time provides you with the content you see here! The more support I have, the more content I can create!
And now, let me introduce you to what I create!
Current Projects
Tarri's Day


Tarri's Day is a series of short comic strips, based either heavily or loosely on random moments I myself have encountered in life.
Life is just full of little gems, and Tarri's Day is full of moments like these.
The main character of the comic strips is a young miniature lop rabbit, named Tarri. Isn't that me, you ask? Well, yes - kinda! Like I said, a whole bunch of things in this comic are influenced by my own life, thus the connection!
This young bunny's ambition is to be able to create stories and art, and hopes to be able to gain enough supporters though an online funding platform.
Kinda sounds familiar...
Tarri's Day Adventures

Tarri's Day Adventures is a spin-off series to my weekly comic strip, Tarri's Day.
The series revolves around Tarri as a school-age kid, struggling with the everyday challenges of a 9 year-old's life, both in reality and through the young bunny's dreams and imagination.
The format of the comic is not like the Tarri's Day comic strip, as all encounters and adventures are not bound to a single row of limited panels.
Tarri's Day Adventures is currently released simultaneously on Saturdays here, and on other art platforms.
Bonus comics will be released here on Patreon for all supporters only on Wednesdays, as they come out.
Dreamspace/Splash - (In Hiatus)

Dreamspace is a comic series, starting with Dreamspace/Splash, about an adolescent who, after having dreams of being a dolphin, finds himself unable to wake up from the dream. While initially his main concern is returning to reality, he will soon find himself caught in a series of events, making friends and enemies, and involved with the legendary relic - the Ocean Star, a strange but powerful force.
Dreamspace is a work in progress. The first two chapters can be found in the link below, and the more recent additions are accessible here on Patreon for all supporters.
Dreamspace/Splash is currently in hiatus.
Chapters 1 and 2 can be found here:
Dreamspace/Splash (Chapters 1 and 2)
Other Projects
I also have plans for a comic revolving around a group of fairies. That too, is in development.
In addition, I have aspirations to write novels, such as a novel series about dragons.
And so...

So what will my support do, and what do I get from it?
Your continued support will help me provide ongoing content in the form of comics and art - and all it will cost you is your soul.
Ahem.
Money. I was meant to say money.
In addition, all supporters of mine gain access to patron-only stuff!
Help me continue my work here, so that I can create more ongoing content for you!
You mentioned art?
Yes! To finish off this little spiel, allow me to provide you with links to where you may find where my art lurks!
Patreon has reached a level where it can be considered a true part-time endeavour!
Of course, the aim of this game is to go full-out, but baby steps, people!

4 of 8