Select a membership level
Cool Cat
You get that good tingly feeling of supporting my work and linking your credit-card with Patron...
Awesome Armadilo
Show your undying love an adoration to your wallet by reducing how much money it needs to put up with on a daily basis.
You will gain access to
Content creator Dokki-Chibi Package
and
extra variations
on Images and animations!

Oh, and you also help me buy a sandwich for lunch.
Tubular Tucan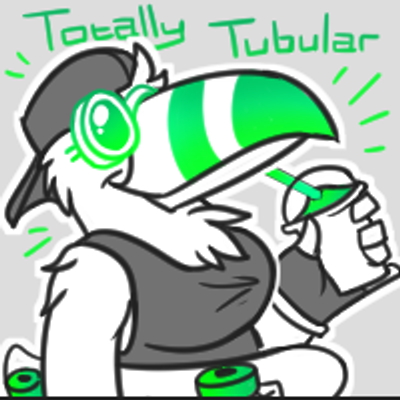 Not only do you wear shades in-doors, but you also wear ATLEAST 3 leather jackets at the same time.
You'll also be able to submit suggestions for future art and vote on bonus Dokki-Chibi to be made for other games!
+Free shout-outs!
About
Hey cool guys and gals, I'm Taux!
I like to create artwork projects and fanart for various gaming communities as well as fun drawings in my spare time.
This includes fanart for
Warframe, Darksouls and MonsterHunter
, Shirt designs and comics for
Blacklight:Retribution
, Map diagrams for
Destiny
, Skin concepts for
Overwatch
and Adorable animated wallpapers for
Rainbow 6 Siege.

I love seeing creativity flourish in the people around me and I love making new friends, so don't be afraid to reach out and say hi!
You can find me at the following locations:
[ Tumblr ]
- 
[ Twitter ]
- 
[ DeviantArt ]
- 
[ Secret Tumblr ]
By becoming a patron, you'll instantly unlock access to 5 exclusive posts
By becoming a patron, you'll instantly unlock access to 5 exclusive posts