Taylor Ray Holbrook
is creating A Journey
Select a membership level
$1
per Piece Of Work (POW)
Thank you for becoming part of My Journey! You're now part of the family!
» Patron-only activity feed
- My Videos First
- Exclusive Updates
-Eligibility for exclusive content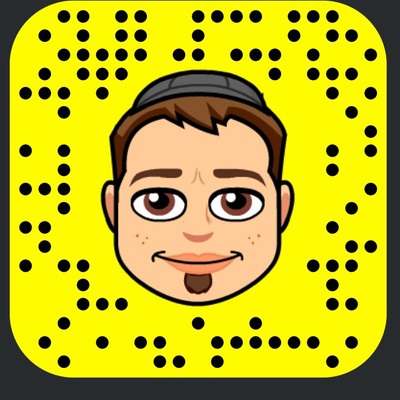 $5
per Piece Of Work (POW)
Behind The Scenes Footage
» Patron-ONLY snapchat!
When I walk into the studio, I sign off the public one, and sign onto a private one just for ya'll!
(Username Changes Randomly) 

50,000+ viewers left curious...
&
» FREE MP3 downloads of...
-Covers 
-Original Music (48 hours before iTunes Release)
» Behind-the-scenes videos.
Plus previous reward
Creativity HelperZ
$10
per Piece Of Work (POW)
Get involved! *My Voters*
» Hear songs as I write them. Why I wrote them. & The Story Behind them. 
» I need advice, creative minds, to help me when it's time to map out the next project!
When it's time to vote... You all get to vote on the next move! =D
Plus all previous rewards
About
      Hi there, welcome to my Patreon page!      
*I VOW* that if I do receive a record deal that doesn't require losing my soul, I

WILL NOT

sign it, unless all my Patrons supporting me at that time are capped... & then grandfathered over into the deal, so we can continue this relationship 

Basically, what that means... Is in case someone in the music industry offers me a deal that you & I are comfortable with, I will make sure that the contract does not change our relationship whatsoever. 
My name is Taylor Ray Holbrook. 
In
2
years I've went from working as a logger (lumberjack) in SouthWest Virginia, to releasing my first single "Steal My Kiss" which turned me into a
BILLBOARD 
Charting
Independent Artist!

I now live in Nashville TN... 
Wanna talk about a change in life-style? Yah... It's been an interesting transition...
But it's all thanks to the power of social media... & the fans that it allowed me to acquire... &
THAT
I proudly admit! =D 
Because of my fans, I'm pursuing music as my full-time career! 
I'm set up here on
Patreon
as a way to help fund my career and engage with my fans & supporters more personally.
The music industry is some
sort've beast
 that quite honestly, I'm afraid to challenge, so as long as ya'll want me to keep doing this, I will! 
"Patreon
provides a personal  
relationship
between an
Artist
and the
Supporter."

It's not an easy task keeping up with 1.3 million people across several different social media platforms... Trust me, I've tried! lol 

How it works?
Choose an amount you wish to pledge, based off of your personal decision, or which reward you'd like! 
POW
=
Piece Of Work
...
If I have a video professionally done & it costs the moolah, then that's considered a POW.  
If I don't release a video within a month, then you won't be charged!
This keeps me working... & I like it that way..
That's it! You'll be charged once a month for any POW's I have released during the month! 
You can also set a limit so you never go over your budget, which is adjustable at any point. 
Delete your pledge.
Edit your pledge to less.
Edit your pledge to more.
You name it, you can do it! 
Ball is in your court! 
(I plan on only releasing 1
POW
 per month)  Trust me, 1 is enough to keep me busy! lol 
What's in it for you? 
»
Merchandise
»
Cover Songs & Original Songs
  (With
Mp3
Downloads)        
»
Behind-The-Scenes Footage
»
Gifts/letters in the mail.
»
Adventures! (You're comin' to me, or I'm comin' to you) - that's right.
»
Original Songs AS I write them (just don't spread them ;)
»
And much more!
Thank you to all my fans & supporters.
 Everything I have, I owe to you!
"We'll Be Seein' Ya"
-Taylor Ray
If we hit this goal, ALL PATRONS get a sweet wrist-band & a personal letter from yours truly <3 Must be a Patron when we reach the milestone.
3 of 6
By becoming a patron, you'll instantly unlock access to 318 exclusive posts
By becoming a patron, you'll instantly unlock access to 318 exclusive posts
Recent posts by Taylor Ray Holbrook