Team Fortune
is creating Fortune's Run
Select a membership level
Potato Salad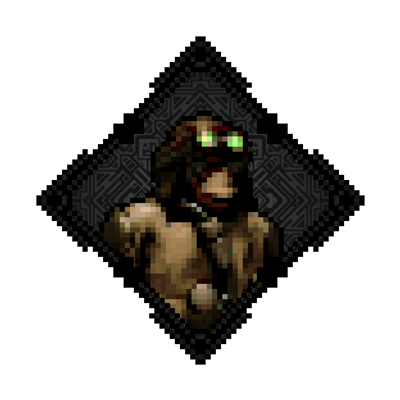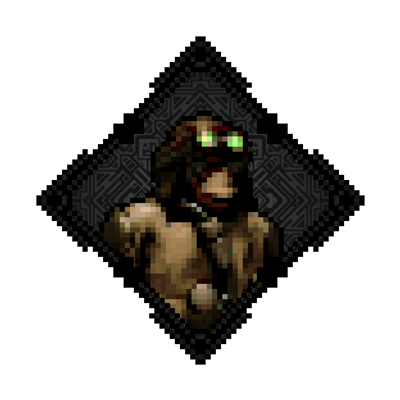 We will be able to afford one potato salad, which you will not receive.
Discord dev channels access, which includes but is not limited to...
Daily updates on development, screenshots, etc.
Eligibilty for playtests and access to the Patron-only pre-release demos.
The soundtrack in lossless format
The high-res source materials used to create in-game portraits and sprites, including digital paintings and 3d renders
This Discord role will not be repealed if you cancel your subscription.
Includes Discord benefits
Patron-only posts and messages

Work-in-progress updates (digital)

Behind-the-scenes content
Deluxe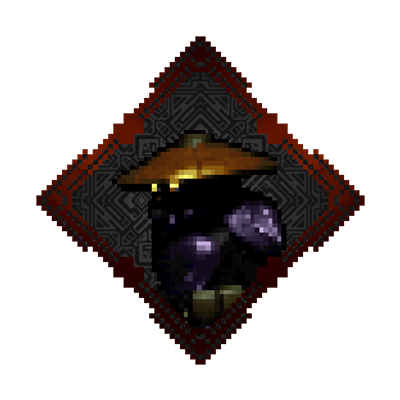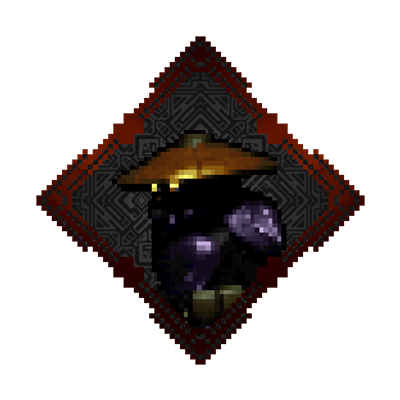 A Steam CD key upon release. This is equivalent to a pre-purchase and will be delivered even if you cancel your subscription.
Includes Discord benefits
Patron-only posts and messages

Work-in-progress updates (digital)

Behind-the-scenes content
About Team Fortune
If you're watching the video, click HD to see it in 144 FPS!

... Is a retro-styled first-person shooter developed on Unity inspired by Deus Ex, EYE: Divine Cybermancy and Build Engine titles. It is set in a hard-scifi universe where entrepreneuring colonists have left countless worlds bereft of resources and opportunity. You play as Mozah Lydd'sekh, an ex-con stuck working for the soul-crushing mega-corp du jour as a result of their conditional release terms. You will lurk through rusted industrial spires and over-populated residential warrens, trying to make sense of a world long forgotten by those who built it.
Discover a rich science-fiction setting full of strange aliens, twisted conspiracies and gritty character drama. From the perspective of Mozah Lydd'sekh, washed-up ex-con extraordinaire, you will get to explore dozens of hand-crafted levels packed tight with narrative and fully voice-acted dialogue. New Zabra is an environment of constant violence, drug abuse and sexual exploitation. For most, there is no hope of redemption, but Mozah still dreams. Will you be able to navigate the wheels of karma without becoming just like those who wronged you?

We're huge classic FPS fans, but we also really like the technical feel of fighting games and character action titles like Monster Hunter. With Fortune's Run, we are trying to call back to more precise, hardcore-oriented shooting games while introducing more complex combat and movement mechanics. We also really enjoy well-rounded singleplayer experiences, so there will be an extensive story for you to discover through the environments and the dialogue offered by the NPCs populating New Zabra.
I'm pretty sensitive about bad FPS implementation and shitty console ports. Because of this, you can expect good quality mouse controls, 144hz, acceptable latency and accurate quake physics. This project uses custom physics code based on the Quake 3 sources, allowing you to make full use of strafe jumping, bunny hopping, air control and other stuff like ramp jumps and crouch jumping. Mozah can also wall-run, wall-jump and slide on wires and ramps, creating a fluid movement-focused experience for the player. This is the basis for Fortune's Run's action-oriented stealth gameplay, where you are encouraged to be fast and acrobatic to escape danger instead of boringly crawling around in the shadows.
Oh, and the game is going to be hard as fuck. Of course.
Fortune's Run is Not Your Usual Unity Project(tm). We are building custom framework for Unity intended to be used to create classic, hardcore FPS games. It has custom physics, as mentioned above, custom pathfinding, complex occlusion and light-shadow based AI and lots of GUI editor tools to facilitate creating animation-driven enemies, weapons and whatever. The goal is to make these tools available along with the game to allow users to create their own mods and content or even to work on original projects. Since this is one of our main goals, you can expect demos and previews of the tools to be delivered as Patreon updates.
We're also extremely aware of the usual problems with Unity games, by the way. You won't see this here. Performance is a big focus and so far the game runs at 144FPS and up on my average computer (you might see dips to 120 on extremely complex scenes, but we haven't fully optimized the assets yet, so it remains to be seen.)
Team Fortune as it stands is me, who produces all the the code, art, music and other assets the project is using, my wife who handles production and a bit of level design and two voice actors who are contributing on a part time basis. We've expended a lot of resources getting this far and we're looking for support to not only be able to continue dedicating serious time to the project but also to help push it to the next level. I can produce industrial quantities of code and art in a day but we're really hitting a limit when it comes to creating the spaces the game takes place in. We'd like to expand this project into something that will be truly huge and interesting for players to dive into, but on a shoestring budget, it's been difficult to find people that are as serious as we are.
By supporting us, you're also allowing us to explore games development as a profession rather than a hobby. Yay. We have a lot of ideas in store, including other material for this particular universe.
As part of the Patreon subscription, you will gain access to the development section of our discord where you will be able to get daily updates on the development of the game, including technical stuff like how the tools are going. I'll also be posting the high-res in-development art assets as I make them. This will include digital paintings and 3d renders used for in-game portraits and the soundtrack for the game.
In addition to the regular Patreon reward stuff, we also want to do regular playtests and integrate community feedback into the game pretty tightly, so access to the discord will give you the opportunity to help shape the direction of Fortune's Run into something that you'll enjoy. The playtests will be limited and candidates selected on an individual basis, but we're also going to release patron-only pre-release demos for everyone semi-frequently, probably every month or two depending on how quickly things are moving.
Oh, and everyone gets a CD key when we release on Steam, naturally.
Our first priority is fulfilling rent and groceries so that we can work on the project full-time. After that, the money will go to offering positions for part-time contributors to help us make this game what it needs to be. I'd like to open up the possibility for you, the players, to be able to contribute things like levels and artwork and be remunerated for it. That would be very cool.
Become a patron to
Connect via private message
How it works
Get started in 2 minutes