Team J
is creating Jabberwocky Audio Theater podcasts & related works
Select a membership level
Uffish Thought
It matters not if your voice is gruffish or your manner roughish. You're backing us, and we're happy to give you access to our exclusive Patron-only posts, including behind-the-scenes content.
You'll also be listed on our Wall of Honor.
Joyful Chortle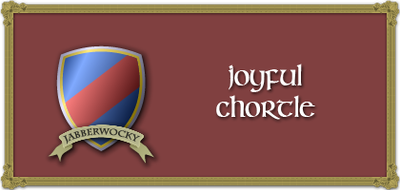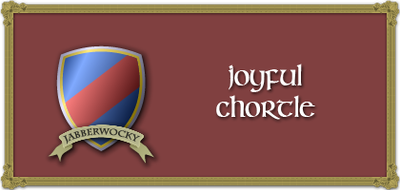 We like the cut of your jib, make no mistake.
You get all the benefits of the Uffish Thought level (access to Patron-only posts and info, listing on the Wall of Honor) and we'll also proclaim your wonderful jibness via social media.
Frumious Order of Bandersnatches
We know certain people like to shun bandersnatches, but we think you're great!
You get all the benefits of the previous tiers (Uffish Thought and Joyful Chortle), plus we'll thank you by name on one of our episodes and give you the opportunity to vote on new show ideas and other polls.
About Team J
Jabberwocky Audio Theater
 is an audio theater group located in the Washington, DC area that broadcasts our shows out of a low-power FM station as well as puts them online in a podfeed. Now in our fourth year, we have a number of ongoing shows and specials, including:   
Rogue Tyger - an ongoing space opera serial following the adventures of a lone ship and her crew.
Quorum - a series of interconnected hard-boiled crime tales where everymen and women find themselves pawns in a much larger game.
War of the Worlds - a special live performance of H.G. Wells' classic set in 2018 in and around DC.
Nostromo 2: Electric Alien Boogaloo - a special live performance paying homage to the 40th anniversary of Alien and Buck Rogers in the 25th Century, featuring special guest voice Gigi Edgley. 
Through the Looking Glass - an anthology series of folk tales and fairy tales from around the world.
Through a Glass, Darkly - an anthology series of ghost stories and spooky tales.
We do the broadcast and podcast for free, but it does cost a noticeable amount of time, creative energy, and money to make. If you enjoy what we have to offer, please consider supporting us here on Patreon and help keep us on the air (virtual and actual).
In return for your monthly support, we'll be updating this podcast feed with additional notes from the writers and directors, behind-the-scenes photos and videos, and all sorts of other cool stuff we can come up with.
"Can't Stop the Signal"
Value for us: all the internet hosting (streaming and web hosting), and domains are paid for barring massive inflation on those costs.

Value for you: we get to podcast all the episodes and provide one or more behind-the-scenes special podcast episodes per quarter for all you members.
1 of 5
By becoming a patron, you'll instantly unlock access to 44 exclusive posts
By becoming a patron, you'll instantly unlock access to 44 exclusive posts
How it works
Get started in 2 minutes