Teespoonie
is creating freelance pieces, fictional writing, art as well as game content
Select a membership level
Southern-Style Sweet Tea
A well-loved Southern classic. Brewed Black tea sweetened with sugar and poured over ice, sometimes with lemon. Perfect on a hot Summer day.
Access to drafts and works-in-progress
Lemon Ginger & Honey tea
A tea brewed from anti-inflammatory ginger and sweetened with honey with its additional benefit of antibacterial properties. Great to sip while sick or nauseous.
Access to drafts and works-in-progress
Chamomile
One of the world's most common tea to drink. It's calming, sweet and floral with anti-inflammatory properties.
Access to drafts and works-in-progress
English Breakfast
A full-bodied, rich, and flavorful tea made from a blend of black teas. Goes well with milk and sugar.
Access to drafts and works-in-progress
Earl Grey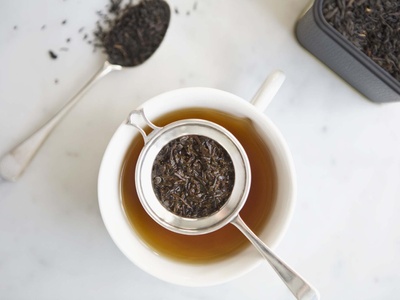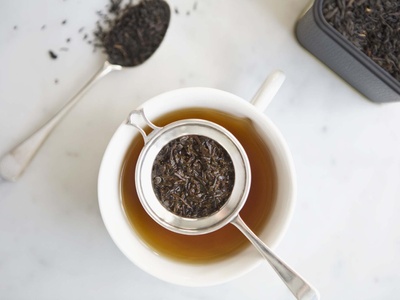 A black tea prepared with the addition of bergamot oil.

Access to drafts and works-in-progress
The official TeeSpoonie logo created by Anie Duke.
About Teespoonie
Well hello there!✨ 

My name is Teona and I'm a multiply disabled and neurodivergent Black non-binary writer and broadcaster. In 2018 I developed a postviral chronic illness, leading me to the discovery of a connective tissue disorder and launching me down a road navigating medical care, accessibility and ableism. This experience rekindled my love for writing and pushed me to step outside my comfort zone to begin streaming. I love writing with every fibre of my being and streaming has brought me joy and allowed me to build a community during a time where most days I'm unable to leave the house.

Content creation brings me freedom and allows me to learn and experience new things. I want to use my platform to advocate and share resources to help other disabled people find community and assistance in a world that forgets about us.

As a subscriber to my Patreon, you're supporting my ability to continue spreading my voice and doing the things I love while also maintaining access to treatment and care options that originally were not available to me. 

Thank you so much for your support and please remember to hydrate and take your meds 💖
$306.32 of $500
per month
When I reach $500 per month, I'll be hiring an editor to help me with releasing regular videos once a week! This way I can deliver videos such as studio vlogs and "Tee Time" chat videos discussing books I'm reading, sketchbook tours, chronic illness things, and more.
1 of 1
By becoming a patron, you'll instantly unlock access to 34 exclusive posts
By becoming a patron, you'll instantly unlock access to 34 exclusive posts
Recent posts by Teespoonie
How it works
Get started in 2 minutes