Terithes
is creating Fan-art, NSFW, & more!
Select a membership level
Patron
Gain access to:    
Patreon feed
WIPs (at Discord), & Sketches
Comics
Discord -Patron role
My thanks!
(Comic pages are released sporadically, often with long waiting times. If you want more rewards; I suggest the tiers above.)
Includes Discord benefits
Guardian
Gain access to:    
(Previous Rewards)
High-Res images
Access to polls!
My thanks!
Includes Discord benefits
Vanguard
Gain access to:    
(Previous Rewards)
Alternate image versions & more   
 PSD files 
My thanks!
Includes Discord benefits
About Terithes
Hello & Welcome to my

Patreon

page!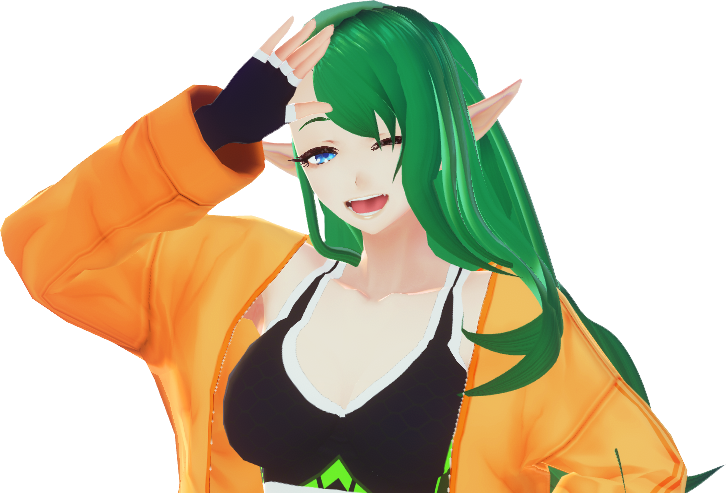 Hello followers, Patrons, and future Patrons! I'm Terithes! But I guess you knew that already.
Here you can easily support me and receive rewards while doing so. When you support me, you help me with creating more for you. Your support counts, it helps me survive, and it encourages me to keep on doing this! Join me on this lewd adventure; to create lots of lewd things!
I create
lewd illustrations
, either fan art related drawings, or original things, but also including some: comics, animations, & 3D modeling.
I also take commissions so some OC stuff may appear as well.
You're welcome to join my Discord if you'd want to join my community.
Some tiers of patronage gives you more rewards than others, but they all give something.
(I might draw a lot of varying NSFW kinks so keep that in mind!)

I remove content monthly. If there's something specific you're looking for, but can't find it here; you might find it on my Gumroad. This makes it more fair to those who stick around, making the rewards also feel more rewarding.

And of course. Thank you for your support!!!
Patron:
You get access to basic things on my Patreon, including WIP's (Works In Progress), Sketches, an invitation to my Discord server (with roles), HD Comics and my thanks!
(If you want to see my WIP's you should join my Discord, because I post most of them there.)

Guardian:
You get previous tiers, but also HD Images, the ability to vote in polls (mainly about what I'll be drawing next when time frees up), and my thanks!

Vanguard:
You get previous tiers, but also Alternate Image Variants called image sets, PSD files, and my thanks!


Warden:
You get previous tiers, but you'll also be able to request one drawing every month (at Refined sketches level), and my thanks!
It's basically a subscription to commissions. There's a bonus to it, because it may vary in what you get, a lot is up for discussion. But the basis is one character per image, if I feel generous I may give variations or let you ask me to draw more characters in one drawing.)
Thank you for considering supporting me!



Have a nice day!

Rules: (Do's & Don'ts)

Things You Can't Do:

You cannot repackage or resell anything I make.
You cannot share content from here with others.
Sharing. If you want to show someone something I've made; use the public and smaller version. Under no circumstance should you show HD content to someone who isn't a supporter. If it is a commission that was made for you, then you are free to do as you please since you have more rights to it as well, even more understandable if it is an OC. (Though you CANNOT make profit on it!) (The Warden-Tier is tied with Patreon so that is still restricted.)
Things You Can Do:


I can make exceptions to some rules, like if you want profit from anything; you'd have to discuss that with me.
Sharing Smaller public versions.
Use anything here for private use. Like print out stuff on your own for yourself, or do any other self related idea you can come up with.

Make edits.     Examples: Color line-art, add accessories, or adjustments to 3D models. (Cannot be for profit, or handouts.)
Post edits.     Post the edited images you've made, but please NOT in HD, and be clear about who made the rest of the work. (Cannot be for profit!)
Make videos.     You can make videos and post them. It can be 3D models, and 2D images edited with After effects for example. Though be clear that you didn't make it all on your own.  (Can be for profit in certain cases, but please talk with me first.)
Make mods for games or original games.     If you want to make a mod with something I've made you can, but the model, or images should strictly be confined within the mod or game, and you should ask me first before you do anything. (Cannot be for profit.)
$165.16 of $500
per month
Half way there!
When I reach this point I can almost make a living on it.
I'll make sure to make a schedule for when I stream and draw stuff. Probably at least once a week.

1 of 3
Become a patron to
Unlock 32 exclusive posts
Connect via private message
How it works
Get started in 2 minutes