Thank You Nicky
is creating educational videos, fem health blogs, #AskADoula Q&A's and more!
Select a membership level
WTF - WHAT THE FEM HEALTH?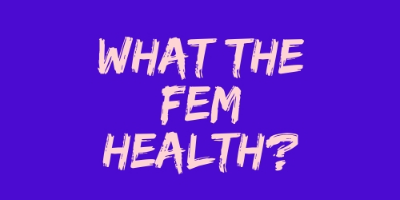 WTFH gives you access to ALL of my exclusive fem health content for less than a cup of coffee ;-)

That includes:

Blogs topics: 

- Fem Health
- DIY Remedies
- Sex
- Menstruation (Period Repair)
- Hormone Imbalance
- Maternal Health
- Natural Remedies
- Self Care
- Mental Health
- Astrology and Moon Cycles

PLUS BONUS CONTENT:

Guest Interviews
Thank You Nicky Podcast (bi-monthly)
Patreon Newsletter
Event Early Access 
Online Shop Discounts
Giveaway Loop
Monthly Live Q&A

GO Mama!
Limited (11 remaining)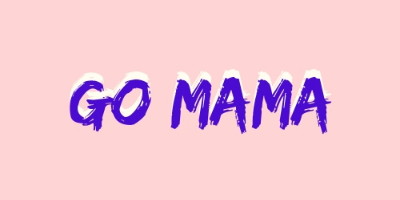 THIS TIER CONTAINS CONTENT SPECIFICALLY FOR EXPECTING MAMAS! 

Recommended if you cannot afford a full doula package but want access educational videos, blogs, prenatal resources, and my birthworker brain :-) 

Includes a weekly Livestream Q&A and an in-person monthly prenatal group meetup with me.  Your semi-virtual Doula has arrived!

WTF - What the Fem Health Patreon subscription included

Topics covered:

Building Your Birth Tribe 
Midwife or Doctor?
Abdominal Core & Pelvic Floor Prep
Home Birth, Birth Center, or Hospital?
Maternal Rights 
Placenta Encapsulation
Sex During Pregnancy
Labor Pain Management
Hypnobirthing
Mental Health During Pregnancy
And much more!

WHOA Mama
Limited (11 remaining)
THIS TIER CONTAINS SPECIALIZED CONTENT FOR MY POSTPARTUM MAMAS! 

Great for new moms or experienced moms looking for support after giving birth. Recommended from newborn to 6 months postpartum. 

Includes weekly livestream Q&As and monthly postpartum meetups with me.

WTFH - What the Fem Health Patreon subscription included!

Topics covered:

Your Body After Birth
Postpartum Care
Breastfeeding
C-section Recovery
Vaginal Recovery
Pelvic Floor Recovery
Newborn Care
Natural Remedies
Relationships & Sex After Baby
Mental Health and PPD After Baby
Self Care Practices

And much more!

About
Hello loves! My name is Nicky and I am a certified Full Spectrum Doula and Feminine Health Journalist based in Miami, Florida. I am also fully certified in Prenatal and Postpartum Corrective Exercise, Vaginal Steaming, Pregnancy and Infant Loss, Breastfeeding Support, Period Repair, and Newborn Care. Wanna know more about me? 
Click here
Welcome to Thank You Nicky's Patreon page! I AM SO HAPPY TO HAVE YOU!

This new platform features premium content EXCLUSIVELY for my subscriber tribe :-)
LAUNCH DATES:
WHAT THE FEM HEALTH? - March 1, 2020
GO MAMA - ACTIVE
WHOA MAMA - ACTIVE
EARLY REGISTRATION CLOSED!

First, let me say that I really appreciate your taking the time to check out my Patreon page and considering joining. It means so much to me that you value my content and the work I do. Every subscription helps me to support my family and continue to serve others, so THANK YOU!
Only here will be able to access my
in-depth educational videos, researched articles, workshops, podcasts, Q&As, special guest interviews, exclusive giveaways, private FB group, monthly chats with me, first access to events, and so much more.
I focus on topics related to
maternal health, feminine health, sex, reproductive rights, and natural parenting
. 
You will also have access to my weekly Livestream Q&A's where I will answer any questions you have about feminine or maternal health. You will also be added to my private Facebook group and my weekly VIP newsletter full of discounts and goodies!
***This a safe space for you to be vulnerable and have an honest conversation about topics related to pregnancy, birth, postpartum, infant loss, abortion, menstruation, sex, and reproductive justice.
And you get it all for 
$4.99/month.
That's less than a cup of coffee people. Show me some love!
So how does this work? Every month Thank You Nicky Patreon will post content weekly or monthly. The content topics will depend on the patronage tier you select.

Tier1: WTF (What the Fem Health): $4.99/month - For anyone with a womb :-)
Tier 2: Go Mama: $49/month - For expecting mamas (limited slots)

Tier 3: Whoa Mama: $49/month - For postpartum mamas (limited slots)

This Patreon page is for you if:
1)
You are a menstruating human with a womb who wants to gain a better understanding of your menstrual cycle, your hormones, improve your overall feminine health, get involved in women's rights, collaborate with other women, and gain confidence in your beautiful body just the way it is!
2) You are a first-time mom OR an experienced mom who is interested in having a vaginal birth and/or looking for natural remedies during pregnancy, birth and postpartum.
3)
You are a mom in need of a community where you can share your story, talk about the good and bad with, and receive support from.
Here are a few topics you can expect:

- Vagina vs Vulva
- How to Measure Your Cervix
- How to find the right a Doula, Midwife or OBGYN
- Tips to get pregnant
- CBD and Parenting - how to navigate the legal system
- Pain management during labor
- Orgasmic birth
- Sex after birth
- Mental Health during periods, pregnancy and postpartum
- Nutrition tips for pregnancy
- Breastfeeding
- Dealing with pregnancy and infant loss
- Vaginal steaming
- Managing PCOS
- Placenta encapsulation
- Yoni eggs and how to use them
- Masturbation
- Healthy breasts
- AND SO MUCH MORE!
You can also expect in-depth interviews with special guests including birth workers, OBGYN's, family lawyers, feminine health professionals, sex therapists, mental health counselors - the list goes on. 
Once you subscribe, you will immediately receive access to all of my archive content. You can find any of my old posts my searching the content tag names: Blogs, Podcast, Videos, Livestreams, Interviews, Doula Dairies, Guest Post, #KnowYourBirth, #AskADoula, #FemChat and #MamaChat.
Here is a breakdown of the tiers I offer one more time:
Become a patron to
Unlock 40 exclusive posts
Connect via private message
Recent posts by Thank You Nicky
How it works
Get started in 2 minutes