Guy Purcella, That Kilted Guy
is creating Home Improvement Tutorial Videos
Select a membership level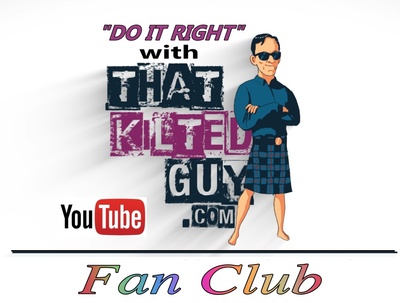 That Kilted Guy Loyal Fan
At this tier you become one of my exclusive, loyal That Kilted Guy Fans, helping me to put out more quality videos.  Your support is GREATLY APPRECIATED, Thank you!  Note, I will answer your questions here, if they are simple.  If you need a more thought out reply, or multiple replies, you'll need to join a higher tier.  Thanks
That Kilted Guy DIY PRO
 At this tier you'll have access to me for your project questions.  I'll try to answer your simple project questions at this level, but if you need more advanced, detailed consultation, consider my higher levels as I can only give you simple, quick answers here.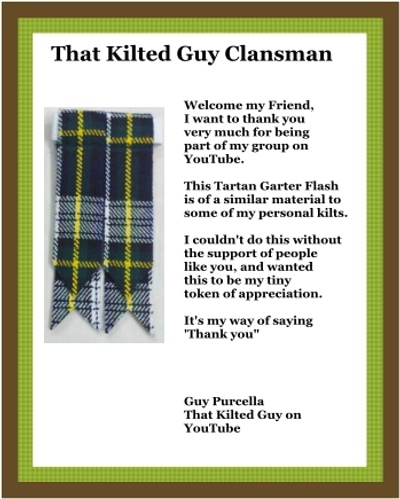 That Kilted Guy Clansman
  At this tier you'll get access everything in the That Kilted Guy Loyal Fan tier, plus
one free consultation
via email, per month that you are a supporter. You can discuss a project you have as much as we need to, including photos, etc, and I'll do all I can to help you out.
In addition, you'll get access to a That Kilted Guy Clansman members only area, where we can discuss projects, tips and tricks, etc.
 PLUS, you'll get a discount code for 50% off a That Kilted Guy T-shirt or other branded item, available from our merchandise store, (coming soon)

YOUR NAME IN LIGHTS.  Become a supporter at this level, and I will add your name to the credits of at least 1 video if you request it.
About Guy Purcella, That Kilted Guy
Hey, Everyone! Welcome to my Patreon Community! The fact that you're here tells me you've considered the time and effort that goes into making my videos, and the value you get from them, so thank you for being here. I have some really big plans for the future, and I'm asking you to be a part of my community.

How This Works
Let me explain how this works. Patreon is a membership community where we can connect better, meaning, with YouTube, I'm limited to posting videos and replying to comments. But on here, I can post articles, pictures, stories, links additional members only videos, and more. A BIG bonus for you, is I can answer your questions here. Youtube is honestly getting really busy, and with some many comments, I just can't answer them all, and continue to put out the videos, website content, blogs, facebook posts, etc.

But here on Patreon, you can be assured of getting your questions answered. I'll focus my replies here for those of you who appreciate what I put out for you, and all the work I do. Check out the different levels to see which one fits your needs, and THANK YOU, for whatever level you choose.
How the charges work. Actually, it's not that hard. What you do is pick a level, say you choose the $10 level. This means you'll be charged $10 ONCE a month, and that's it.  Nothing fancy. 

So, THANK YOU for showing your support by joining my Patreon page, and feel free to ask me questions about your small projects at any level, or larger ones at the higher levels.

When I reach this level, I will be able to rent a larger workshop, with a dedicated studio, where I can create a beautiful, themed working environment for producing my videos.  I can also hire a part time helper to shoot videos, ensuring higher quality video and sound. 

1 of 5
Recent posts by Guy Purcella, That Kilted Guy
By becoming a patron, you'll instantly unlock access to 22 exclusive posts
By becoming a patron, you'll instantly unlock access to 22 exclusive posts