That Kilted Guy Support Page
That Kilted Guy Support Page
creating Educational & Fun YouTube Videos
Select a membership level
That Kilted Guy Loyal Fan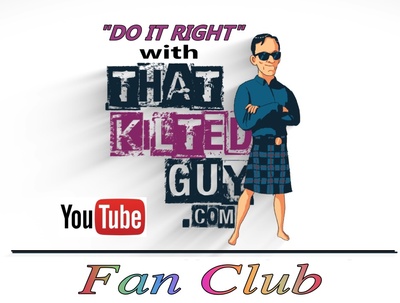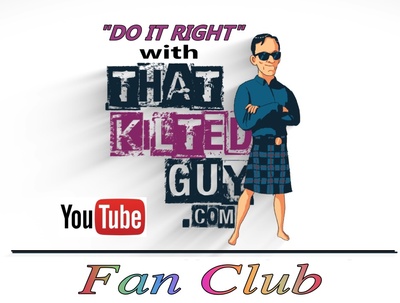 At this tier you become one of my exclusive, loyal That Kilted Guy Fans, helping me to put out more quality videos.  Your support is GREATLY APPRECIATED, Thank you!  Note, I will answer your questions here, if they are simple.  If you need a more thought out reply, or multiple replies, you'll need to join a higher tier.  And it may take me more time to respond at this level as I give members on my higher levels my direct email address. Thanks
That Kilted Guy Silver level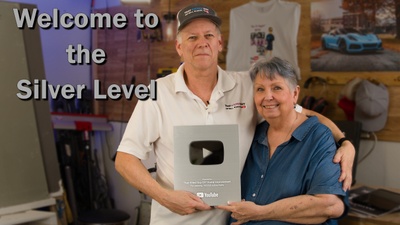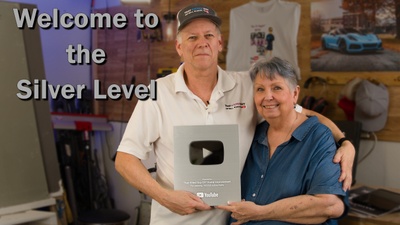 At this tier you'll have access to me for your SIMPLE project questions.  I'll try to answer your simple project questions at this level, but if you need more advanced, detailed consultation, consider my higher levels as I can only give you simple, quick answers here.  To ask me a question, please contact me at my email address as I don't seem to get notices here as often as I want.  My email will be sent to you in a welcome message.  Thanks, Guy
That Kilted Guy Gold Level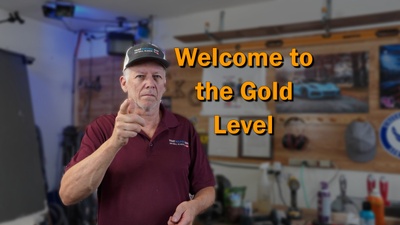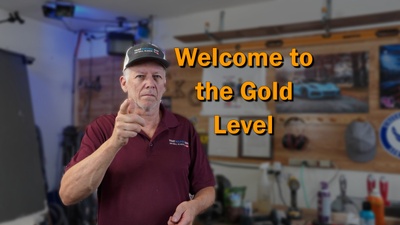 At this tier you'll get access everything in the That Kilted Guy Silver tier, plus one free consultation via email, per month that you are a supporter. You can discuss a project you have with up to roughly 2-4 replies from myself, including photos, etc, and I'll do all I can to help you out.

You'll get my direct email address in the welcome message that you can use to request help if needed.  Please use that to get priority responses and be sure to mention which level you are subscribed to.

And You'll get a discount code for 70% off my ebooks.

And if you are here just to say thanks and to support all the work I do to put out these videos, then thank you very much.  Take care, Guy


That Kilted Guy Platinum Level
Limited (20 of 20 remaining)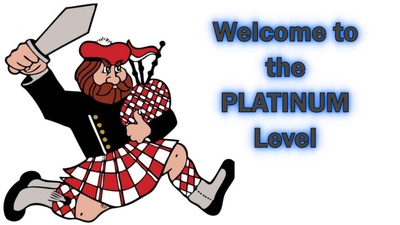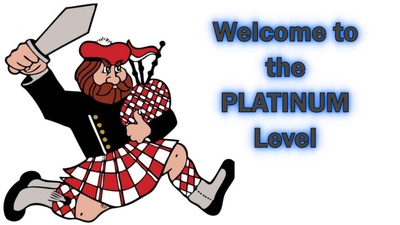 At this tier you'll get access everything in the That Kilted Guy PLATINUM tier, except I can help you with more complex problems, up to roughly 6-8 emails.

AND, you'll get a discount code for 70% Off my ebooks.

You'll get my direct email address in the welcome message that you can use to request help if needed. Please use that to get priority responses and be sure to mention which level you are subscribed to.

And if you are here just to say thanks and to support all the work I do to put out these videos, then thank you very much. Take care, Guy

That Kilted Guy Consultation
Limited (6 of 6 remaining)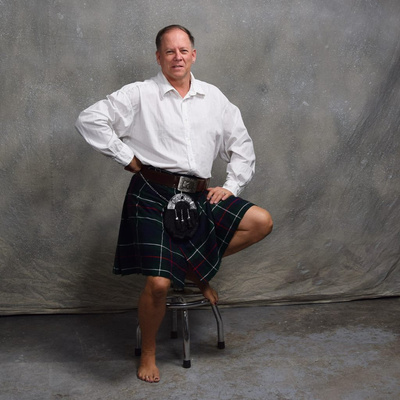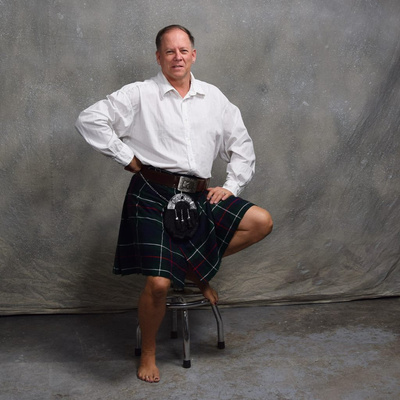 If you feel you need a lot of help, or want to send me a lot of photos, video, etc, this is the level for you.  I can help you on most projects with this level.  IF I can't help you due to complexity, type of help requested etc, I'll offer you a refund.

Or if you just want to ask me questions by phone, you can do that at this level.  Email me with this request if you want and I'll set it up.

AND, you get all the benefits of the levels above.  

If you just want to show your support and say thanks for the way I've helped you save a lot of money on your project, well thank you so much.
That Kilted Guy Loyal Fan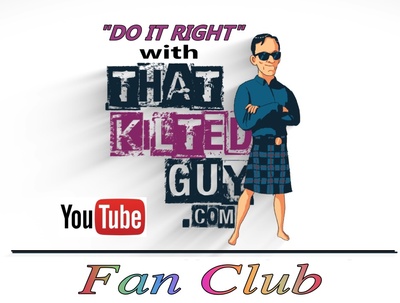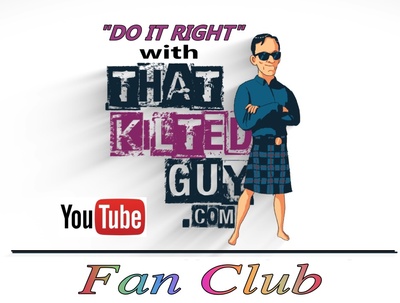 At this tier you become one of my exclusive, loyal That Kilted Guy Fans, helping me to put out more quality videos.  Your support is GREATLY APPRECIATED, Thank you!  Note, I will answer your questions here, if they are simple.  If you need a more thought out reply, or multiple replies, you'll need to join a higher tier.  And it may take me more time to respond at this level as I give members on my higher levels my direct email address. Thanks
That Kilted Guy Silver level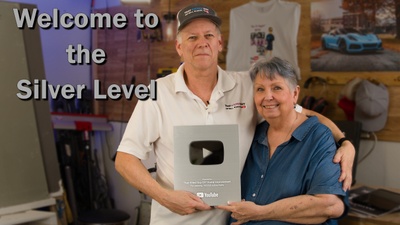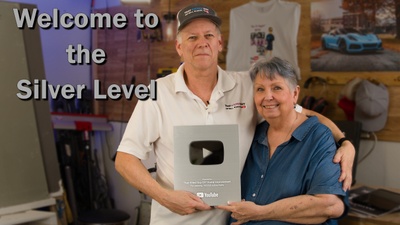 At this tier you'll have access to me for your SIMPLE project questions.  I'll try to answer your simple project questions at this level, but if you need more advanced, detailed consultation, consider my higher levels as I can only give you simple, quick answers here.  To ask me a question, please contact me at my email address as I don't seem to get notices here as often as I want.  My email will be sent to you in a welcome message.  Thanks, Guy
That Kilted Guy Gold Level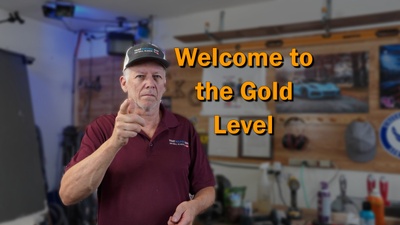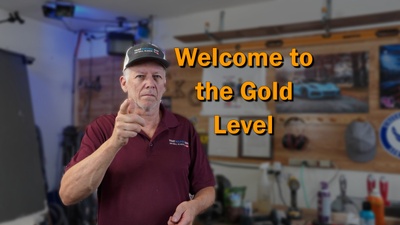 At this tier you'll get access everything in the That Kilted Guy Silver tier, plus one free consultation via email, per month that you are a supporter. You can discuss a project you have with up to roughly 2-4 replies from myself, including photos, etc, and I'll do all I can to help you out.

You'll get my direct email address in the welcome message that you can use to request help if needed.  Please use that to get priority responses and be sure to mention which level you are subscribed to.

And You'll get a discount code for 70% off my ebooks.

And if you are here just to say thanks and to support all the work I do to put out these videos, then thank you very much.  Take care, Guy


About That Kilted Guy Support Page
Goals
When I reach this level, I will be able to rent a larger workshop, with a dedicated studio, where I can create a beautiful, themed working environment for producing my videos.  I can also hire a part time helper to shoot videos, ensuring higher quality video and sound. 

1 of 5
Become a patron to
Unlock 41 exclusive posts
Get discounts to an online store
Connect via private message
Recent posts by That Kilted Guy Support Page