The Alpha Wolf Advantage
is creating investing educational services
Select a membership level
Entry Level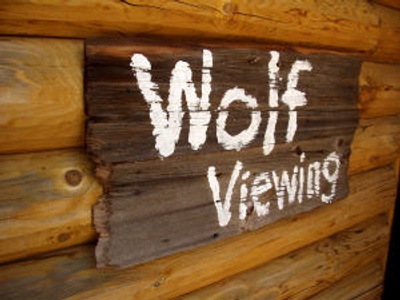 Any support is much appreciated, and this tier is geared towards those who may be on the fence about the content provided. This tier will keep you up to speed on trade EXITS (entries reserved for $6+ patrons). Quickly you'll realize, the quality picks being made, and will upgrade. My goal is to prove myself through performance. Even if investing, and or trading isn't your thing your patronage goes to supporting my countless hours of research to provide top investment picks that may possibly improve peoples lives financially. 
Individual Investor
The Individual Investor tier will give you access to all educational posts that focus on fundamental and technical analysis as well as the psychology of trading.  These posts will include real trade examples with a description of the trade setup and exit strategy to help you improve your trading skills.  Pricing for this tier has been set to be affordable for everyone – it's even less than your Starbucks latte or Netflix subscription.  The best part is, as an Individual Investor Patron, you'll have the opportunity to learn how to trade and invest wisely. Also included will be my individual holdings, and trades I'm making with immediate *POSITION UPDATES* if your interested in tagging a long. Also included is detailed descriptionand analysis on why I believe in these names.This alone is top tier value with base price pay. Sign up today to start your investing education journey! 
Individual Investor Silver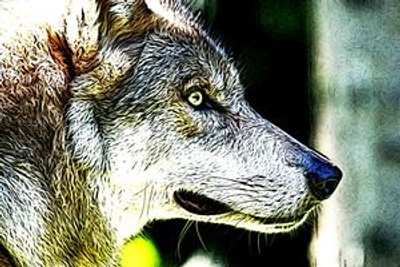 The Individual Investor Silver tier includes all the Individual Investor posts as described above plus Q&A access to me via message. We'll cover any trading and investing issues that you want including such topics as technical analysis, set ups, investing strategies and much more!  This tier may be ideal to help traders wishing to expedite their success to the next level.
About
Hello patrons! Trading can be exciting and profitable, but only if you know how to navigate the emotions and risks that can derail trading opportunities. The Alpha Wolf Advantage is available to anyone with an interest in learning how to trade equities and options. It doesn't matter if you're new to trading or an experienced trader, The Alpha Wolf Advantage can help you to accomplish the following:

Understand the fundamentals and strategies of value investing
Use technical analysis to identify key entry and exit points
Develop methods for applying investment psychology to identify trading opportunities
Identify when it's best to take a loss on a trade
Apply easy psychological techniques to manage your emotions and improve your trading skills
And much more!!!
Get The Alpha Wolf Advantage today, and take advantage of my over 19 years of real time trading experience and learn from my trader mistakes and triumphs.
To your success!
Jared
Jared Tyndall, CEO and founder
The Alpha Wolf Advantage
Disclaimer:
Always trade responsibly. The Alpha Wolf Advantage is not a financial advisory nor does The Alpha Wolf Advantage give investment advice.The Alpha Wolf Advantage is an educational service that provides information and objective research for individuals interested in trading equity securities and options. However, the decision to invest and the specific securities and options chosen should be based on the patron's own research and trading or investing objectives.
The information, materials and research provided to patrons that subscribe to The Alpha Wolf Advantage described herein are for informational purposes only. The information, materials and research should not be considered legal or financial advice. Patrons should consult with their attorney, financial advisor or other professionals to determine what may be best for their individual needs.
The Alpha Wolf Advantage does not make any guarantee or other promise as to any results that may be obtained from using The Alpha Wolf Advantage educational or research materials. No one should make any investment decision without first consulting his or her own financial advisor and conducting his or her own research and due diligence. To the maximum extent permitted by law, The Alpha Wolf Advantage disclaims any and all liability in the event any information, commentary, analysis, research, opinions, advice and/or recommendations prove to be inaccurate, incomplete or unreliable, or result in any investment or other losses.
Content contained on or made available through the Patreon website is not intended to and does not constitute legal advice or investment advice and no attorney-client relationship is formed. Your use of the information on the website or materials linked from the Web is at your own risk.
Become a patron to
Unlock 3,284 exclusive posts
Connect via private message
Recent posts by The Alpha Wolf Advantage