The Alternate Reality Game S.L.
is creating social impact entertainment
Select a membership level
Insider
[ENG/ESP]

Early Access to contents. NEW GAME COMING SOON!
Acceso anticipado a contenidos. ¡NUEVO JUEGO EN BREVE!
A Selection of Logic Challenges from All Our Games.
Selección de retos de lógica de todos nuestros juegos.
Includes Discord benefits
METAGAME
Limited (0 remaining)
[ENG/ESP]
Insider, plus:
Insider, y además:
Join METAGAME, a Unit of Agents under an unusual training program that will turn them into a Special Unit of The Organization, an independent intelligence agency that aims to Reprogram Reality.
Únete a METAGAME, una Unidad de Agentes bajo un inusual programa de entrenamiento que les convertirá en una Unidad Especial de La Organización, una agencia de inteligencia independiente cuyo objetivo es Reprogramar la Realidad.



Includes Discord benefits
Star
Limited (4 remaining)
[
ENG
/
ESP
]
Insider + METAGAME, plus:
Insider + METAGAME, y además:
Thanks Credit on every episode during your subscription.
Crédito de agradecimiento en cada capítulo durante tu suscripción.
IMDb Credit (Thanks) for each episode.
Crédito en IMDb (Thanks) por cada capítulo.
IMDb Page with your name.
Página de IMDb con tu nombre.
Discord Star Role.
Distintivo Star en Discord.
Includes Discord benefits
About
WHAT

QUÉ
3 GAMES, 1 UNIVERSE.
3 JUEGOS, 1 UNIVERSO.


ENG
(ESP más abajo)

The Alternate Reality Game S.L. develops three tailor-made transmedia games: METAGAME, TARG, and Hypercube.



TRANSMEDIA GAMES

are game experiences across platforms: an interactive series on YouTube, an undercover mission on Twitter, the Unit's Headquarters and Command Center in Discord and the Wiki... You may find clues for your investigation on the whole internet and at that uncharted territory... the real world.



TAILOR-MADE

means the games react to your specific actions, just like reality. The Alternate Reality Game S.L. develops the experience as it is being played.


TARG and Hypercube may be played separately, and individually.
METAGAME is the multiplayer experience where all the games are interconnected.

3 games specifically tailored for their participants, 1 universe based on  a screenplay

considered by the

Academy of Motion Picture Arts and Sciences 'Uniquely written. A visual mind map', 'Wildly unique'

.




ESP

The Alternate Reality Game S.L. desarrolla tres juegos transmedia a medida: METAGAME, TARG y Hypercube.



JUEGOS TRANSMEDIA

son experiencias de juego que se desarrollan a través de diferentes plataformas: una serie interactiva en YouTube, una misión encubierta en Twitter, la sede de la Unidad y el Centro de mando en Discord y la Wiki... Puedes encontrar pistas para tu investigación en todo internet y en ese territorio inexplorado... el mundo real.



A MEDIDA

significa que los juegos reaccionan a tus acciones concretas, igual que la realidad. The Alternate Reality Game S.L. desarrolla la experiencia mientras se juega.


TARG y Hypercube se pueden jugar por separado y en solitario.
METAGAME es el multijugador donde todos los juegos están interconectados.

3 juegos específicamente diseñados para sus participantes, 1 universo basado en el guión

considerado por la

Academia de las Artes y las Ciencias Cinematográficas (EE. UU.) "Escrito de manera única. Un mapa mental visual", "Salvajemente único".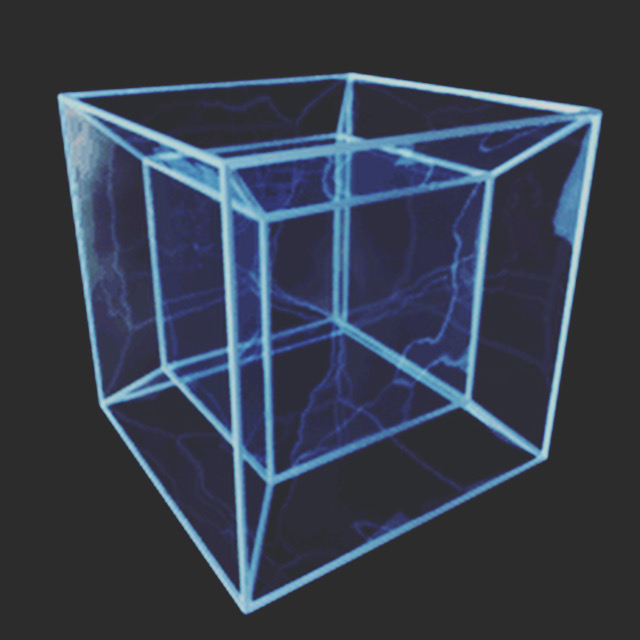 WHO
QUIÉN

The Alternate Reality Game S.L.
 is an indie game studio originated in Los Angeles and based in Madrid that creates social impact entertainment. The business project was selected by the European Social Fund's Accelerator in 2017, and is led by Claudia del Campo, whose past projects have been seen at international festivals, movie theatres in three different continents, Netflix, Amazon, Canal+, MTV...

The Alternate Reality Game S.L. es un estudio de juegos independiente originado en Los Ángeles y con base en Madrid que crea entretenimiento de impacto social. El proyecto empresarial fue seleccionado por la Aceleradora del Fondo Social Europeo en 2017 y está dirigido por Claudia del Campo, cuyos anteriores proyectos se han visto en festivales internacionales, cines en tres continentes, Netflix, Amazon, Canal+, MTV...
FAQ
PREGUNTAS FRECUENTES


WHAT'S PATREON?
Patreon is a platform for creators and their audiences that puts at our disposal a membership model to give you access to our games. Patreon allows us to spend more time creating, knowing that we have the same top-notch technological security that the big companies have. 
¿QUÉ ES PATREON?
Patreon es una plataforma para creadores y sus audiencias que pone a nuestra disposición un modelo de suscripción para darte acceso a nuestros juegos. Esta plataforma nos permite pasar más tiempo creando, sabiendo que contamos con la misma seguridad tecnológica que tienen las grandes empresas.

IF I JOIN, WHEN WILL I BE CHARGED?
Once a month. The first month on the day you sign up, and then every 1st day of the month.
SI ME APUNTO, ¿CUÁNDO ME VAN A COBRAR?
Una vez al mes. El primer mes el día en el que te apuntas y luego el día 1 de cada mes.
CAN I CANCEL ANYTIME?
Yes, you can cancel at anytime.
¿PUEDO CANCELAR EN CUALQUIER MOMENTO?
Sí, puedes cancelar en cualquier momento.

HOW DOES THE PATREON-DISCORD INTEGRATION WORK?
When you become a patron, the integration automatically adds you to the server, and assigns you your corresponding role, and the permissions and benefits that come with it. You can check out this article for more info.
¿CÓMO FUNCIONA LA INTEGRACIÓN ENTRE PATREON Y DISCORD?
Cuando te conviertes en "patron", la integración te añade automáticamente al servidor y te asigna tu correspondiente rol y los permisos y beneficios asociados al mismo. Puedes consultar este artículo para ampliar información.
FURTHER QUESTIONS?
For technical questions (platform, payments...) you need to contact Patreon directly: check out their  Help Center, or send them a message.
For other questions, or if you don't speak English,  email us.
¿MÁS PREGUNTAS?
Para preguntas técnicas (plataforma, pagos...) has de dirigirte directamente a Patreon: consulta su  Centro de ayuda o mándales un mensaje.
Para otras preguntas, o si no hablas inglés,  mándanos un email.
-------------------------------

Become a patron to
Unlock 31 exclusive posts
Connect via private message
Recent posts by The Alternate Reality Game S.L.