The Arcanist
is creating a fantasy and sci-fi flash fiction magazine.
Select a membership level
Thank You!
Name listed in our future anthologies
Updates and highlights from the team 
Subscriber
Above rewards plus... 
Digital subscription - access to our full month's worth of stories before anyone else
Exclusive access to The Arcanist Talks - a behind-the-scenes podcast with our editors about stories, SFF news, and more
1 free Standard Entry to all story contests
The Writer
Above rewards plus...
The ability to skip the slush pile twice per month. Get your story read and reviewed within a week.
Free yearly anthology 
About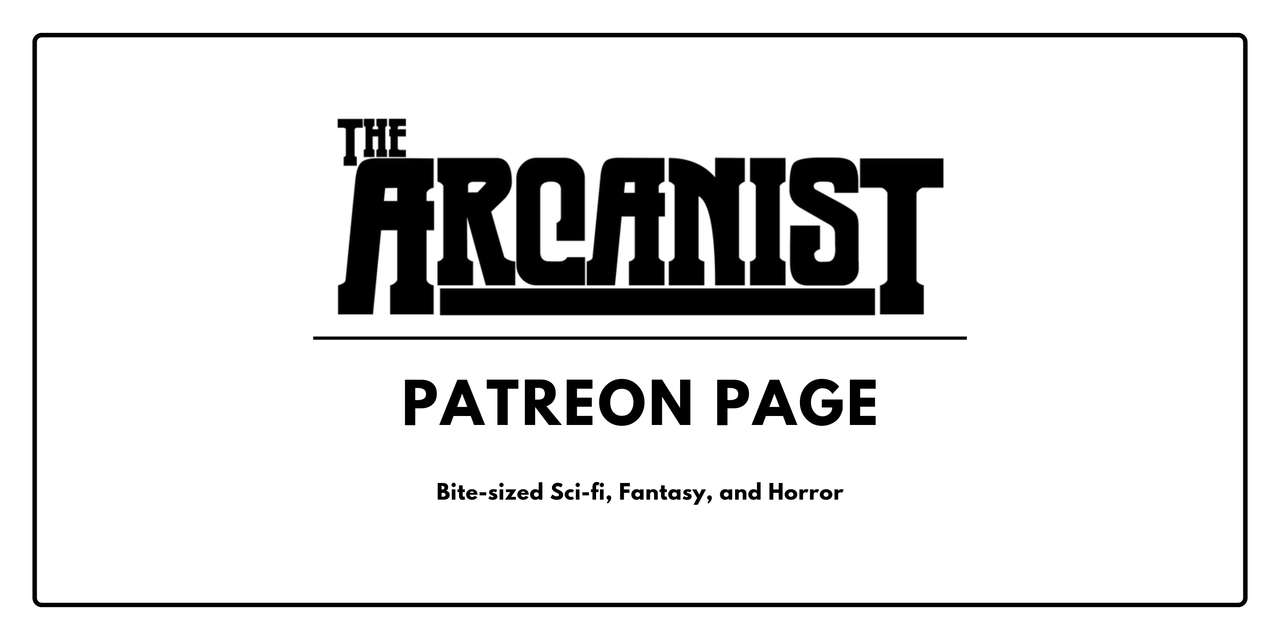 Hi, friends!
We're the editors of The Arcanist, a weekly speculative fiction magazine that specializes in flash and micro fiction. We've been publishing bite-sized stories for over two years now, and you can read all of them for free 
here
!
Over the last two years, we've expanded by accepting micro stories, nonfiction pitches, and have even launched a weekly fiction podcast (called Tales From The Arcanist), which you can 
learn more about here
. In the near future, we'll be launching book reviews and more writing-related articles. 
We've done all of this independently with most of the costs coming directly out of our pocket. No one launches a lit magazine to get rich. We do it because we love it. 
Now we need your help to continue marching forward!

We've always believed that writers should get paid for their work, and we've been working hard to increase how much we can pay for our stories. 
As of 2019, the SFWA has increased the official 'pro-rate' for short fiction 
to 8 cents per word
. (Before that, it was 6 cents per word.) We want to be able to pay our writers this professional rate and allow them to be eligible for SFWA membership and awards. However, we simply cannot do it without your help.
Right now, we pay writers $50 per flash story and $10 per micro story. We do not use word counts as a method of payment because we work with extremely short stories. We could switch to a pay per word model, but that would encourage us to cut words to stay within budget.
Having a lump sum payment also encourages writers to use as few words as possible instead of always shooting for the exact word limit. With a simple payment structure, we hope our writers can tell their stories how they see fit without worrying about the money. 
To reach pro rate, our rate will need to increase to $80 per story, adding $30 per story to our budget. That's about $120 per month! 
This year, we have one big goal: figure out a way to get to a professional rate for our authors.
But we need your help to do so!



With our new goal in place, we have updated the rewards packages we offer on Patreon. 
Early Access Stories (sent at the beginning of the month)
Free standard entry tickets for future writing contests
Exclusive podcast episodes with our editors (these are 1 hour long talks about writing, editing, craft, and sometimes purely random SFF-related topics)
Access to our exclusive community
A shout out in our yearly anthology (find Year Two here)
Skipping the slush pile and getting reviewed within a week
And more to come!
If you have reward ideas, we'd love to hear them!
Your support goes directly to our writers and helps us pay for the technological backbone that keeps our stories accessible. Thank you for checking us out!
At this goal, we will be able to pay for our current fiction offerings (flash and micro). 
1 of 5
By becoming a patron, you'll instantly unlock access to 42 exclusive posts
By becoming a patron, you'll instantly unlock access to 42 exclusive posts
Recent posts by The Arcanist