The Artists LeFey
is creating change in the world armed with the arts.
Select a membership level
Avant-garde Allies: Level One
We will think of you when we sing and give our undying thanks to you for providing the substance to fill in the gaps between the bigger chunks. Glue is everything! News will come directly to your email and this level includes access to the private Clan LeFey Facebook group. And of course we publicly acknowledge your support.

Avid Accomplices: Level Two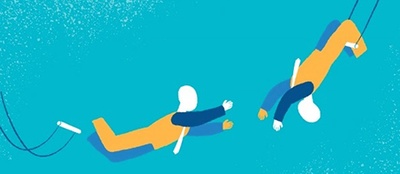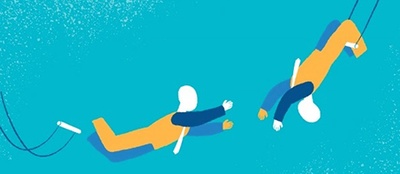 Includes all lower level benefits PLUS: Magnetic art badges by Khysso or Grey in your mailbox periodically throughout the year, and the opportunity to share your wise input when we need to make decisions about fan preferences. AND you rest in the knowledge that we paid homage to the Queen of l'Auberge in the East in your honor, and she continues to shine blessings.
Aware Associates: Level Three
Includes all lower level benefits AND MORE: a set of note cards featuring designs from the Artists LeFey, because personal greetings are becoming a lost art. And we'll tell Pete and Puck their morning walk is made possible by your kindness, and you will be their new best friend forever!
About The Artists LeFey
Who the heck are the Artists LeFey?
Bonjour! We're Grey Forge LeFey and Khrysso Heart LeFey of the Morongo Valley LeFeys, and hosts of the online art gallery The Artists LeFey and the online boutique SoFonda Tees. We're a couple, a couple of Renaissance people, and perhaps ever so slightly eccentric. Between us, we create art on the page, the stage, on canvas, and online.
Like Michelangelo, like da Vinci, like Clive Barker and Steve Martin, we're artists with our fingers in a lot of pies! And we use our pies to contribute to the betterment of the world around us.

What does your pie à la LeFey taste like?

          Well, like fertilizer. Maybe not so much like pies you eat, as like cow pies. Let us 'splain: We're blessed to have patrons and associates who help to make our inventiveness possible, and we gladly funnel the fruits of our labors into projects that benefit the world around us. There is strength in solidarity (Power to the people!!) and the small contributions of the many add up to a huge lot of love that we use (to paraphrase Dolly Levi) like fertilizer, encouraging good things to grow. So the support of any recurring monthly donation of a dollar or more makes you a contributor by default to a better world. The Artists LeFey are devout believers in sustenance, not profit, and any excess we receive from you gets forwarded to needful projects.


Tell us about these projects.

        

♥

The Artists LeFey created and maintain the Morongo Basin Original project, which recognizes and encourages humanitarian individuals in the High Desert who espouse caring and respect of others as a way of life.
        

♥

The Artists LeFey originated the Morongo Basin Chapter of Drag Queen Story Hour, presenting diversity and encouragement of expression to children in the forum of storybook time hosted by SoFonda LeFey.
        

♥

The Artists LeFey support art in Southern California, with memberships in numerous arts organizations, contributions, and fundraising. We support Thought Theatre and Project Sheba. In early 2022 we will produce the Mask Affair, an arts auction to benefit the Glass Outhouse Art Gallery in Wonder Valley.
       

♥

The Artists LeFey continue rehab efforts to create a residency program at Shangri-LeFey Studios, allowing artists to experience the environmental beauty and the amazing arts environment of the High Desert. We hope guests will be inspired by the gorgeous landscape of the Big Morongo Nature Preserve, Joshua Tree National Park, the dark nights and open skies of the desert. The program will provide solitude, shelter, supplies, and studio space for visiting artists to experience the beauty of the Mojave Desert and its inhabitants. We hope to issue our first invitation by the end of 2021.
        

♥

The Artists LeFey support causes, like the parent powerhouse LGBTQ+ community advocacy organization, Free Mom Hugs. We also support other notable artists, like our friend, recording artist and Tony Award-winning actor, Levi Kreis; YouTube gardening educator Lee Gardiner; and our friend and dulcimer virtuoso, Jerry Rockwell. We also put a lot of time and effort into helping to promote and publicize notable individuals and causes everywhere.


Is it true that humans eat more bananas than monkeys?

        

♥

Yep. Do you know anybody who's eaten a monkey?

Our current goal is the minimum of $500 a month to establish and sustain our internship program of L'Auberge West. L'Auberge West is a residence opportunity of up to nearly a month with food, supplies, and studio time covered for visiting artists. Thank you so much for helping us to pay forward the support of our patrons!

1 of 2
By becoming a patron, you'll instantly unlock access to 48 exclusive posts
By becoming a patron, you'll instantly unlock access to 48 exclusive posts
Recent posts by The Artists LeFey
How it works
Get started in 2 minutes