The Berry Guild
is creating Visual Novels
Select a membership level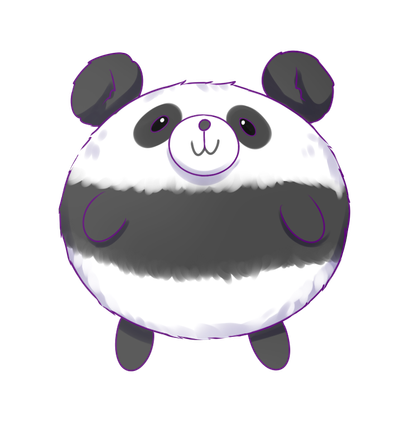 Berry Commoner
Full access to all of our studio's development posts and updates. 
Your name will be in the credits (if you want it).
Full access to our Patreon-Only Discord Server Channels. 
Berry Prince
All rewards from the lower tier. 
Full access to community polls with one vote token. 
Access to all exclusive IOSB wallpapers. 
Access to all future builds. 
Berry King
All rewards from the lower tiers.  
A downloadable copy of the FULL VERSION of IOSB when it's completed (Early Access). 
Full access to community polls with two vote tokens. 
Access to all 100+ images of behind the scenes mid-production artwork and sketches that have been done since November of 2017. 
About The Berry Guild


BUY I'M OH, SO BUSY [v0.92] ON ITCH.IO!

PLAY THE 

FREE DEMO

 (As Of September 2019)
IOSB for Linux





🍓HELLO, WELCOME TO THE OFFICIAL PATREON PAGE OF THE BERRY GUILD!




[NOTICE: This game contains content not suitable for children or those who are easily offended. Please play and support at your own discretion. (Suggestive themes, crude humor, strong language, alcohol use, alcohol reference, and sudden loud noises)]

 



About the Studio


The Berry Guild is a virtual visual novel studio that consists of friends from all over the world from a variety of different creative backgrounds such as animation, music, art, and voice-over who are brought together by our shared passion for storytelling. We are working hard to make the "I'm Oh, So Busy" series possible and are aiming to create more visual novels in the near future. Anyone can become a member of The Berry Guild, including you! The studio is owned and operated by me, Berry. 





Our Current Project and the Future


"I'm Oh, So Busy...: A Week with Yoshimi" is a dark comedy/drama/slice-of-life visual novel that explores that life and times of 23 1/2-year-old Yoshimi Adelina Hertz as she makes her way in the world after finishing school. It combines a western style of writing with an anime-esque visual style. In addition to the art, this visual novel features a large voice cast and various lo-fi tracks from producers idealism, furino, CRÆTION, and EXCLUSIVE tracks from CYGN and Axian. The visual novel also focuses on various themes such as mental health, purpose, meaning, desire, and the struggle between modernity in the face of traditionalist upbringing. Yoshimi goes into this new world armed with nothing but her head full of dreams, relics from her childhood, but still struggles with self-sabotage and being maladjusted from childhood.

This is the first in a series of visual novels that I'd like to make involving the "I'm Oh, So Busy" story. Our studio is also planning to make more projects in the future using different art styles and crew members. This is our only visual novel that is out right now. 










CREDITS
Story, Art Direction, Design, Music Production - berry
Programming - berry & Dodobro 
Backgrounds - Fuyu No Kawa
Sprites & GUI - Erickiwi
Script Editors - berry & DefeatedSanity 
Sound Effects - FreeSound, SoundBible, Soundsnap, YouTube
Animation - RingoBonBon
VOICE CAST
Yoshimi Adelina Hertz - Anastasia Lyle (@EiScreamu)
Michael Hertz - Poppletron (@PoppletronVA)
Eriko Honda-Hertz - Amanda "Panda" Parker (@ZaPanda_VA)
Stu Jeffery Bennet - Darrel Andre Humphrey
Mrs. Bergen - Amy Saville (@SavilleVoices)
Derek - Michael "Speedlemon" Flaherty (@Speedlemon)
Hamad - Jackmack
Vivaan Manikivasakam - Mike Vallas (@mvallas)
Nathan Skies - Joshua Waters (@TunnelVa)
Gym Leader - Kevin Couto (@KCoutoVA)
Airport Worker - Kevin Couto

SOUNDTRACK
CRÆTION - Snowed In
CRÆTION - Blossom
CRÆTION - Cosma
CRÆTION - Dark Sides
CRÆTION - Memory
CRÆTION - tmrrw.
idealism - last time
CRÆTION - Time and Place
CRÆTION - Summer Sky
CRÆTION - Beachside
CRÆTION - Cherry Blossum
CRÆTION - Lullaby
CRÆTION- Savy
CRÆ

TION- Wish

furino- listen to tommy with a candle burning

Axian - The Plan

[EXCLUSIVE TRACK]

CYGN - No Doubt

[

EXCLUSIVE TRACK IN PROGRESS]
🍓🍓🍓🍓🍓🍓🍓🍓🍓🍓🍓🍓
If you are a patron who has over $5 of lifetime patronage or higher, you'll receive a free copy of the game. All of the standard tier rewards will be distributed by the end of the first month of your patronage, if you have any problems with receiving your reward, please message us at 

[email protected]

. All questions, comments, and concerns can be directed to this email address. We will get back to you as soon as possible. 

This page is for monthly donations, if you want to make any one-time donations to our studio to help us in production, please visit my official website listed below. Our PayPal link can be found there. 
THANK YOU FOR YOUR SUPPORT!

             
LINKS & INFO
Official Website
Itch.io Profile
Visual Novel Database Profile
Official SoundCloud
Personal Twitter
Instagram
GameCuddle.com Interview 
Our official 
Twitch
, 
Twitter
, and 
YouTube channel
are all at the top of the page. 
❤A message from 
Yoshimi
!
❤A message from 
Nathan
!
❤A message from 
Derek
!
❤A message from 
Vivaan
!
$100 will go towards completing the character designs of Vivaan, an Indian migrant working in America, and Stu, a middle-aged and disabled war veteran.

All made by the talented Erikiwi! (@Erickiwi_Art)


1 of 3
Recent posts by The Berry Guild