The Best Show
is creating A Comedy Podcast/Radio Show
Select a membership level
OUR ETERNAL THANKS!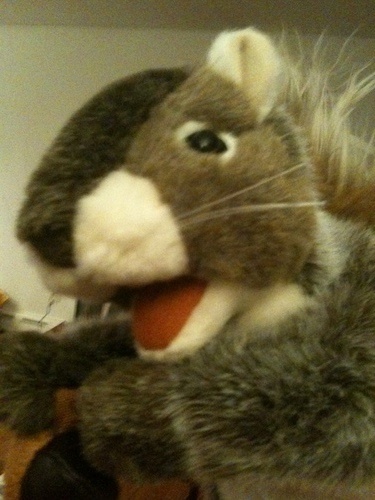 Supporting the show at this level gets you our eternal thanks (or as much thanks as you think a dollar should get you).
EXTRA BEST SHOW AUDIO CONTENT!
At least once a month we will provide exclusive content recorded JUST FOR THE NICE PEOPLE THAT ARE PATRONS OF THE BEST SHOW! And it won't be no crap neither! Good stuff! And the more support the show gets, the more we can do with this!
ALL-NEW BEST SHOW STICKER!
This gets you an ALL NEW Best Show sticker designed by JEFF T. OWENS (in addition to the other lower-tier stuff)! This is the only way you can get this sticker! The sticker will look kind of like the logo above, which is not dissimilar from the artwork for a band whose record I play when a caller talks too much!
AND pledging at this level also gets you all the exclusive audio!
A NOTE: In order to receive any of the physical items, you need to be an active Patron for at least 4 months. You can always pledge the missing amount as a one-time pledge and reduce your pledge to the normal level the following month! And this is a ONE TIME OFFER. I can't keep sending you stickers every month, sorry.
About The Best Show
Oh, hi! It's Tom Scharpling here! What's going on? Not a lot? Just browsing around the internet looking for places to throw your money? WELL HAVE I GOT A PROPOSITION FOR YOU.
The Best Show has been going for a long time and it is the funniest show out there! Anybody will tell you! It's the place where Scharpling & Wurster do our weekly laff-packed calls, it's the home of Gary the Squirrel and sound collages and celebrity guests and DogCember and a million other great things! You can hear it every Tuesday night live on the internet at
www.TheBestShow.net
and it is available as a podcast the following morning!
The show has always been about the relationship between the listeners and me and Jon Wurster and everyone else associated with the show. We don't have the most listeners of any podcast. But when it comes to enthusiasm, I will put The Best Show up against anyone's podcast. NOBODY HAS BETTER LISTENERS THAN THE BEST SHOW!
The Best Show is the most creatively satisfying and pure thing I have ever been involved in. I have worked hard to preserve it and keep it going on along my own terms. Reading ads made sense when we started the new version of the show and I am grateful for the companies that supported us over the last two years. But I think there is a more direct means of the show raising money, and it is by establishing a direct line between ME and YOU.
Don't forget: we are rolling the dice with this! If we are doing this, we are
not
doing advertising! People asked for a direct way to support the show and now here it is!
And one thing to make clear: THE SHOW WILL STILL BE 100 PERCENT FREE. THE ARCHIVES WILL BE 100 PERCENT FREE. We are
not
going behind a paywall or only providing portions of episodes! So I am asking you to help keep the show free!
We worked hard this past year to make The Best Show as vital and unique as it has ever been, and I would put what we did in 2016 against any other period of the show. I am insanely proud of what we are building every week. We have places to go and things to do, so help us keep it going! Myself and Jon Wurster have been doing the show without getting paid. IMAGINE WHAT WE WOULD DO IF WE COULD ACTUALLY MAKE MONEY FROM THIS THING.
I am providing different rewards for different support levels! Exclusive content, a new sticker, a fancy pin, crap from the vault and more! But what's important is that you do what you can to support the ongoing existence of The Best Show.
Thanks for being a part of this!
Tom Scharpling
Become a patron to
Unlock 190 exclusive posts
Connect via private message
Recent posts by The Best Show
How it works
Get started in 2 minutes