The Cryptoverse
is creating multi-media crypto news and education content.
Select a membership level
I'm an Ad-Hater
Support production of The Cryptoverse.
+ Access episodes with no ads.
+ Access to the ad-free audio podcast feed.
+ Access the list of research sources.
+ Access the ad-haters private chat channel.
Includes Discord benefits
I'm a Time-Saver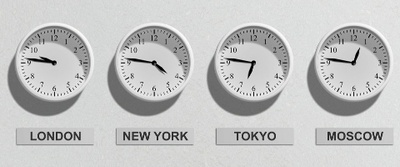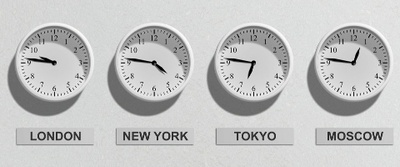 Everything in the lower tiers.


+ Free HIVE account (if you don't already have one).


+ HIVE cryptocurrency rewards when you comment on my videos.


+ Access to higher level time-savers private chat channel. 

Includes Discord benefits
I'm A Supporter
Everything in the lower tiers. 


+ Access to higher level Supporters private chat channel.  


+ Double HIVE cryptocurrency rewards when you comment on my videos. 

Includes Discord benefits
About The Cryptoverse
The cryptocurrency space was founded on incentives and return on investment. So here is how you get your return on investment by being one of my patrons:


The Cryptoverse is fast becoming the most trusted name in crypto media. In order for it to be trusted it absolutely must be independent and immune from being influenced by outside interests.

This is why we have setup a Patreon account.

As the old saying goes "Whoever pays the piper, calls the tune". If our fans don't support us financially someone else is going to be calling the tune. We don't want that and we don't believe you want that.

We need the power to say what needs to be said instead of saying what is popular. Monetising content through advertising forces the creation of what gets attention, rather than what is of most value. This is a plague within crypto media and we want The Cryptoverse to be free of it.

That's why The Cryptoverse is on its way to providing the highest quality, most accurate and widely consumed content in the world on the subject of Bitcoin, cryptocurrencies and blockchains.

Highest Quality
This refers to production quality and the usefulness of the information provided.

People want to know the latest info, what it means and the implications for their crypto investments so they can make better decisions, reduce risk, reduce loss and maximise gains.

What they don't want is hype, drama and clickbait that just wastes their time and provides no value at all.

Most Accurate
This refers to the accuracy of the information contained within episodes of The Cryptoverse.

It means using primary sources as often as are available. It means verifying news stories printed by other media outlets when they are used as the basis for a piece of content we create. And it means providing the sources we rely on in order for you to fact check us.

This means extensive use of reason, evidence and data to support stories we report on.

Accuracy and objectivity are critical elements since decisions based on an inaccurate view of reality are dangerous because of an increased risk of being blindsided.

Widely Consumed
The Cryptoverse will come to produce the most widely consumed crypto content in the world because of the above commitments to independence, quality and accuracy.

We will measure consumption based on number of views on videos, number of listens to the podcast, page views on our websites, plus the reach of our social media channels.

We will reach the point where even content based on hype, drama and click-bait will not be able to compete.

It's Time For Humanity To Break Free
This is our time. The opportunity to get cryptocurrency and blockchain technology adopted far and wide is upon us.

Please put your full force behind this mission by becoming one of our patrons. Individually you might not think you can make much of a difference. But through us, your power will be amplified by many orders of magnitude. Your support will ripple throughout cyberspace and touch every freedom seeking individual the world over.

The chances are you've already been watching and listening for a while so you already know we'll do you proud.

Also be sure to checkout our Patreon goals to see what upgrades we want to make and how close we are to achieving them.

$165.74 of $3,000
per month
Employ A Full Time Assistant
This person will ensure all the conveniences such as timestamps are included in all videos to enhance your experience.
1 of 2
Become a patron to
Unlock 429 exclusive posts
Connect via private message
Recent posts by The Cryptoverse
How it works
Get started in 2 minutes