The Embraced One
is creating Where Birds Go to Sleep & An interactive map of Hallownest
Select a membership level
Support Remapping Hallownest.net #1
Includes Discord benefits
Support Where Birds Go to Sleep #1
Includes Discord benefits
Support Where Birds Go to Sleep #2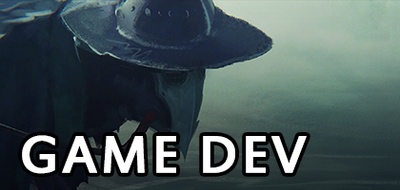 Includes Discord benefits
About
Hi. I am The Embraced One
Where Birds Go to Sleep
Where Birds Go to Sleep is a narrative-driven adventure, an interactive story game set in a fictional Persian-Byzantine-influenced land, brought to life in a painterly artstyle, with voice-acted dialogue and original score.
The player assumes the role of the unconscious mind of a cruel "criminal-turned-explorer" on a mission to chart a new land. Every choice made by the player is a whisper into the deep recesses of the protagonist's brain, compelling him to actions which he, or you, might disagree with.
More info on
https://www.wherebirdsgotosleep.com/
Interactive Map of Hallownest
I took on a project to remap the world of Hollow Knight, Hallownest and make an
interactive map
out of it with
downloadables
. I also have a
YouTube channel
where I upload
Hollow Knight ambience
and
mapping timelapse videos
among other things that are occasionally not Hollow Knight-related.
I made this page to allow people to support me if they want to, but currently I have no plans to make any Patreon-exclusive content, so consider this page a tip jar of sorts.
I also made a SubscribeStar page for those who cannot use Patreon here:
https://www.subscribestar.com/theembracedone
You can join my Discord server here:
https://discord.gg/BPC5Jjh
With your support, I will be able to cover hosting and domain expenses for Hallownest.net for at least another year
1 of 1
Become a patron to
Connect via private message
Recent posts by The Embraced One