The Geek Apprentice
is creating positively geeky videos and streams!
Select a membership level
Volunteer Tribute
By pledging to donate even just $1 a month, you help the channel grow and play an important role in its continuation! You also receive:
•Access to Patreon Exclusive Feed
-This means anytime I post polls, behind the scenes pictures, etc., only patrons, such as yourself, can see them!
•Exclusive Access to Poetry Videos!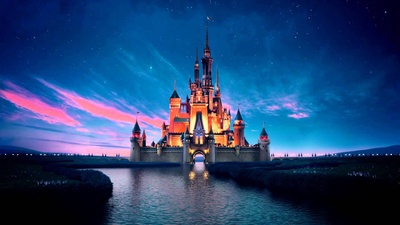 Citizen of the Magic Kingdom
Join the community, become a citizen of the Magic Kingdom! In this tier you receive:
•Access to the Discord community
-Join in chats about a myriad of geeky topics! Share memes, videos, and even get the chance to promote your own creations!
• Priority in any Q/A session
-This is accessed via the special channel in discord called "The Owlry!"
• +All previous tier rewards
Dragon Rider
Join in on the adventure by becoming a Dragon Rider and receive:
• Movie Commentaries
-When re-watching a movie, I will record my commentary (whether I like the movie or not) and thoughts over it!
•Bloopers
-No one is perfect, that's for sure! Some of the messy takes I have when recording are kind of funny. When those occur, I'll add them to a pile of funny outtakes that will be uploaded once available!
•TGA Sticker!
-Thanks to the awesome artwork by my dear friend, Amelia, I can now make really cool and unique stickers! The sticker is of the TGA logo with the cute chibi images! This will be a one time gift (USA only).
 • +All previous tier rewards
About The Geek Apprentice
•The Geek Apprentice? Who's that?
Haha, that's me! The crazy, curly-haired, positively geeky ball of energy whose face you see in each video! I absolutely love talking about the geeky fandoms that I'm passionate about as well as making and editing videos on such topics! It's a ton of fun! My geeky topics are mainly Harry Potter, Disney, and Zelda. Of course, I don't limit myself to only those three topics, because I'm passionate about many different fandoms under those umbrellas (and apart too). Some of those include: Pixar, the MCU, How to Train Your Dragon, Nintendo in general, and more!



•So you talk about geeky stuff. What specifically?


Good question! Sometimes it's just discussions, but I have lots of themed videos such as: unpopular opinions, theories, reactions, and sorting videos (sorting characters from one franchise into their Hogwarts and Ilvermorny houses). In the future I'm hoping to create more in depth (strictly scripted) videos on specific characters and stories so as to peel back the layers to get to the heart of a character's purpose or a story's message.



•What's your goal/purpose?


To have fun! No, seriously, that's it! I would crumble under the pressure of having this be my only source of income. So as long as I'm making money another way and keeping all of this lighthearted and fun, I'm meeting my goal! Obviously, since I have a Patreon, it costs time and money to make these videos. Patreon allows me to have a way of bettering my content while at the same time giving more to awesome viewers like yourself! 



•What creators inspire you? Who are your favorites?


I get asked this more and more as I continue to stream, so I thought I'd put it here! This is a long list, I assure you, and my interest in certain creators varies. Some it's for their content, others their style, or maybe a mix of many things! Some of the ones I'll list here you'll clearly see how they influence me, while others will be completely irrelevant to what I talk about. Either way, they're each amazing creators that you ought to check out!
-Super Carlin Bros
-Zeltik
-GameOverJesse
-Emily Wilson
-Nintendo Black Crisis
-HMK (language warning)
-Awesome Face Prod
-Wotso Videos
-Hyrule Gamer
-Two Set Violin



•Do I have to pledge/donate to enjoy your content?


NO! Please don't feel obligated (though I don't know why you would)! Patreon (and streamlabs for my twitch streams) is just meant to be a little extra thing. The only thing I ask is that you watch my content and enjoy!
Y'all know I create videos and stream games for one simple reason: for fun. You know what else is fun? Making my content bigger and better! More fun for you and me! :D 

Meeting this pipe-dream goal would allow me to comfortably make some serious upgrades in several areas! Camera, lighting, editing quality, microphone, green screen for streams, and more!

As a huge thank you, I will create another music video dedicated to each of y'all in a very unique and special way! ;) The song will be voted on by you awesome people. :)

1 of 1
Recent posts by The Geek Apprentice