The HollowNet
is creating Podcasts, blogs & vlogs
Select a membership level
Supporter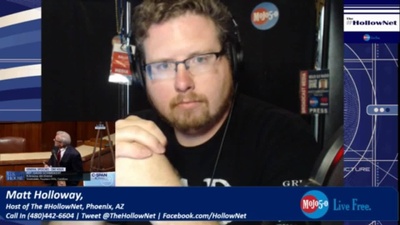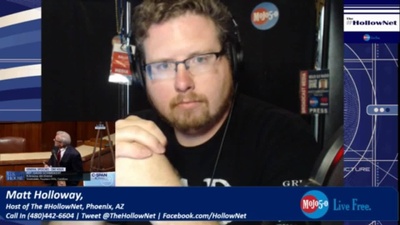 You are a supporter of the millennial conservative resistance, and it begins right here, right now with you. We thank you! 
Asset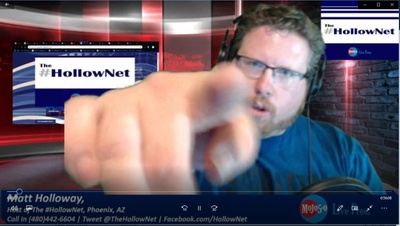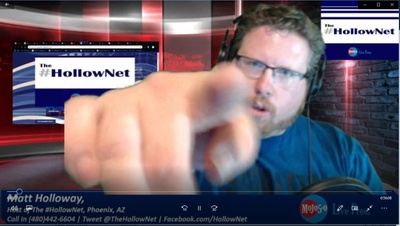 You've doubled down, you're plugged in and active, you're ready to become an Asset. You'll be granted access to exclusive Social Media Groups and have access to Asset-only polling to help direct the course of The #HollowNet. 
Operative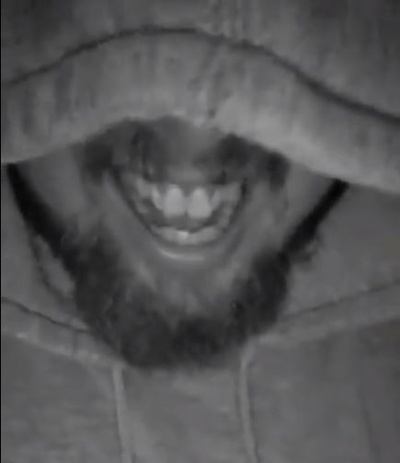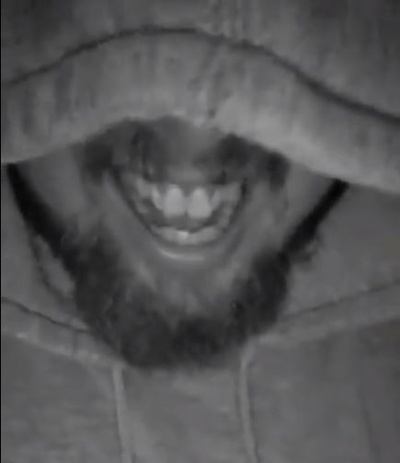 Your bona fides have been confirmed, you're not the passive type, you've been activated. You're an Operative, you are entitled to all the access of an Asset with a signed Digital Certificate to prove you've stepped forward to #HoldTheLine against the night! 
About The HollowNet

The Goal of "The HollowNet" is to establish a forum of discourse and representation for the Millennial Conservatives and more than that to bring about earnest political conversation again.
Our nation has become a divided one, and it's a simple truth that we need to keep talking. There are some things that we're never going to agree on; and that's okay! We are a country built on debate and disagreement. There are some things though that I know we can come together on.
They say young conservatives are rare, I aim to prove them wrong. They say that we're too far divided within the Republican party and from liberals to come together, we WILL prove them wrong.
Tomorrow belongs to those who can unite America and return her to what she should be, the shining beacon on the hill. Where a difference of opinion doesn't get you called a racist or a homophobe, where belief in God is something to be celebrated not shamed, but mostly where everyone is accepted along with their beliefs.
I am proud to be a Millennial Conservative, there is no shame in my political, religious and philosophical opinions. And I am done apologizing for them.
We can live with those who believe differently in harmony, now it is up to them: Can they live with us?

The realistic risk of any venture is the loss of the investment. If we fail, we will fail well. We will pursue this dream with all of the vigor and hard work we can levy. Your support is greatly appreciated and if we should succeed we will open up a new front in the fight for our Nation's soul. Will we fall into darkness and silence? Or will we Keep talking, keep debating and Hold the Line against the Night? I ask that you treat this as a donation to a hope, the creation of a light in the darkness. You already have my deepest appreciation for merely considering to help. Thank you & God Bless.

Your support will help to increase production values with better software and equipment, free up more time for quality content and allow me to be extremely selective in who I associate with the show, ensuring only those companies and organizations that reflect our values will benefit from our advertising.

Our goal amount of $4,000/month will enable me to bring The HollowNet to the bigger audiences, providing a home for the millennial conservative perspective and ensuring that legitimate political dialogue continues.
1 of 1
Become a patron to
Connect via private message
Recent posts by The HollowNet
How it works
Get started in 2 minutes