The Jessa Channel
is creating livestreams ~ with a soupçon of silly and a whole lot of story!
Select a membership level
#TeamJessa ~ Mascot: Ping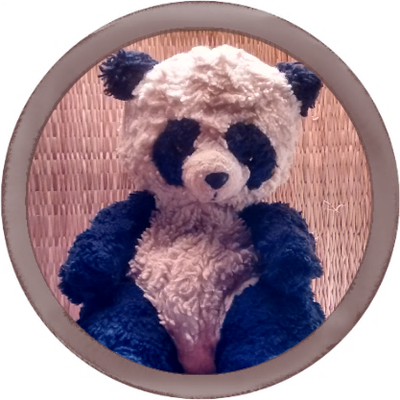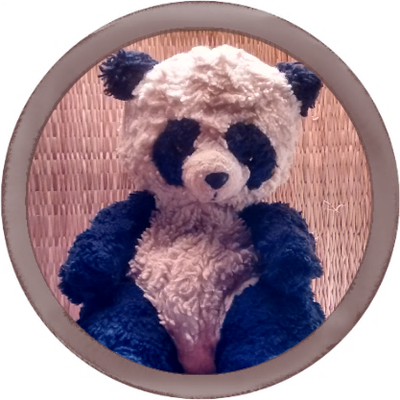 Your mascot is Ping the Panda!
Ping may look adorable, but honestly he is the first into trouble and the last to leave the party! Despite his penchant for fermented bamboo juice, he can be counted on to listen and is a great friend.
Rewards:
A digital thank you card featuring Ping! 
Thank you cards for your Sims 2 game - your sim can mail a Jessa Channel thank you card to another sim!
Invites to patron-only Livestreams and Livesimming!
Access to The Jessa Channel Discord server - our Discord is a wonderfully positive, loving, supportive and safe space! Come have a cup of tea with us!
Includes Discord benefits
#TeamJessa ~ Mascot: Nantuk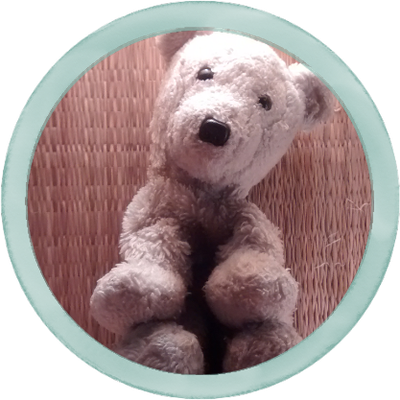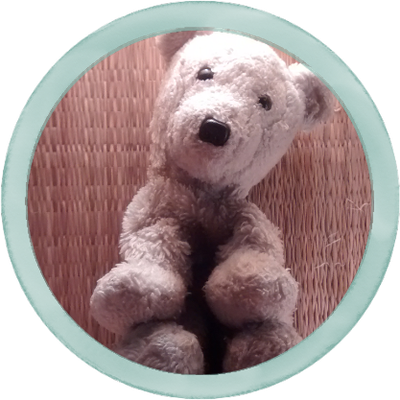 Your mascot is Nantuk the Polar Bear!

Nantuk is the silent type. He rarely speaks (and only then in a whisper) but even without words, he can make his meaning felt and his heart heard. He is a complete sweetheart - but is frequently caught helping Ping get into trouble.

Rewards:

All rewards from Ping!
A digital thank you card featuring Nantuk!
Includes Discord benefits
#TeamJessa ~ Mascot: Harvard
Your mascot is Harvard the Bear!

Harvard is the newest member of the crew ~ he has found his place by giving wise counsel to Ping and Nantuk (often speaking on their behalf) to help them out of the trouble they have gotten into. Harvard is soft spoken with a British accent and a wisdom beyond his young years.

Rewards:

All rewards from Ping and Nantuk!
A digital thank you card featuring Harvard!
Patrons who have been at this level for one month or more:

Your name in lights! I will add your name to the list of patrons featured in every video!
Includes Discord benefits
About The Jessa Channel
Every other day a new episode is posted on The Jessa Channel - and Friday we livestream! Then I sprinkle in indie games, developer interviews and Just Jessa segments as well! Check out the latest video from The Jessa Channel below:

We have so much fun on The Jessa Channel! Viewers roleplay along with me, ask me questions during a Q&J (like a Q and A, get it?) and send me many kind messages and comments. Here are a few:
I just realized since joining this discord I check Facebook much less, which is good, because I don't like FB much but I would feel obligated to have something to check...and not to specifically crap on Facebook or anything, I think it has its uses...but like, intimate togetherness is not one of them. - Heather, Patron since November, 2017

I love coming here (to discord) because no matter how bad I might feel, three seconds in here and I'm all cheered up. - Kerian, Patron since November, 2017

I really like how much fun we have on this server. It really feels like a community as opposed to other Discords which feel impersonal and lonely. It's nice to come home after a long day and read up on everyone's day/what they're discussing. - Kai, Patron since September, 2018

What connects us most, I think, is that all of us are storytellers. We do that via the sims or other videogames, writing, drawing, knitting, making videos, sharing anecdotes and the cutest pet pictures and words of kindness and healing. These stories we tell are just so important, for everyone of us. Hugs to you all. - Voleste, Patron since February, 2018

I've said some things on my original post Jessa, but I will say it again. I appreciate you not only for your personality and lovely voice but also how you think and what you believe in. - Laura Peralta

What kept me around for so long is not the games you play. It's you. I love your voice and your personality. Really just everything about you and your videos. - Kelsey Kowalczyk

The stories are always so well thought out and leave me wondering whats going to happen next. Like I can't get enough of some of the new series you've been doing because you make them so interesting. - colinhughes445

I love creating stories and I use games such as The Elder Scrolls: Skyrim, The Sims 2, XCOM 2 and many indie games to do so. I love bringing characters to life using voice, roleplay and creativity.

I also interview indie game developers from time to time - I ♥❤ indie game developers!

Here's a playlist of all the interviews I have done! (Can you spot the Soup Nazi from Seinfeld?)

By joining me here on Patreon, you get access to Patreon-only livestreams and livesimming sessions, private Q&J hangouts, community gaming nights and much more! But most importantly you get to connect with me and support the growth and success of The Jessa Channel.

There are different tiers of support, each with their own mascot! Each tier gives rewards to you direct from me!

Become a patron to
Connect via private message
Recent posts by The Jessa Channel
How it works
Get started in 2 minutes