Jin N Tonic
is creating an uncensored & badass life (photos, videos, art, vlog & more!)
Select a membership level
The JNT Archive!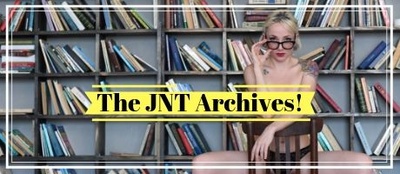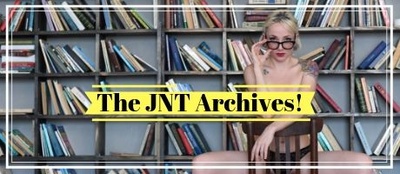 I am no longer creating new content here on Patreon!
Pledge at this tier to access the archive of 3+ years of worldwide, unc*nsored JNT photos, videos, and more!
** Access to ALL my Patreon-only photo sets!
Hundreds of photos from all around the world, covering many different genres, from glamour to art to conceptual and beyond, you've got the VIP access to ALL of my patreon-exclusive photo sets since July 2016!
Find a sneak peak of all my available photo sets at: https://JinNTonic.pixieset.com/
** Access to ALL my Patreon-only uncensored VIDEOS! Behind the scenes and backstage with yours truly, you'll get to see what life as a full-time traveling model is really like and - of course - watch me work my magic, baby! 
** Access to the uncensored episodes of "This Just Jin - Worldwide!" My world tour mini documentary series of summer 2017.
** Access to the nude "Ask Me Anything" video archive! Where I answer your questions, au naturale. 
** Instant access to hundreds of blog posts including selfies, behind the scenes, art, over-shares, my hot ass friends, professional and uncensored photos, and more! 
That's a whole lot of Jin N Tonic!
Get ready to get tipsy! This is the ONLY place to find uncensored access to yours truly, and only YOU will have instant access to hundreds of images and dozens of hours of uncensored JNT goodness! 💗 
About Jin N Tonic
**UPDATE! As of September 1st, 2019 I will no longer be publishing any new content, and have transitioned this private blog in to an archive of 3+ years worth of uncensored photos and videos. You can still pledge to access this content, but no new posts will be published for the foreseeable future - Thank you for all your support, it's been a blast!** 

**UPDATE ON MY UPDATE! As of March 2021 I'll be continuing the uncensored adventure at 
https://onlyfans.com/theJinNTonic
 - See you there!
Hi darling -
This is Jin!!!
 Aka Jin N Tonic : Los Angeles-based,
world-traveling
, Actor/Model/Badass
 and HOLY FUCK am I excited to have you here on my Patreon page!!

Since 2012 I have created a full-time life as a freelance,
"Traveling Model".
©Mykes Photos edit by JSig Photography (Los Angeles)

I know, right??
My entire life is spent traveling the world, creating my best self (it's messier than you think..) and sharing my unique #WhiteGurlBootay art as often as possible!


My day-to-day is far from glamorous though and typically involves yours truly lugging heavy ass suitcases up and down stairs, or running after trains/planes/busses/ubers/you name it!, plus countless hours spent stuck absorbed in my laptop or phone (oh the endless, endless emails..) but it also involves collaborating with hundreds of other incredible, badass, talented people all around the world to create art that feeds my wallet and, most importantly,
FEEDS MY SOUL!! 

It's true that despite the sacrifices and stress -
I love what I do. 
I have much to be grateful for - good friends, good wifi, and some nice luggage biceps included - but making this jet-setting, art-and-tequila-fueled life possible 
takes a LOT of work!
I spend nearly every moment of my life
hustling HARD
to turn my dreams into reality!

My super glamorous, day-to-day look.

Being a model was something that I always dreamed of being.. but something I never thought would be possible. I mean.. 
Does this look like a future, world-traveling model/babe/badass to you??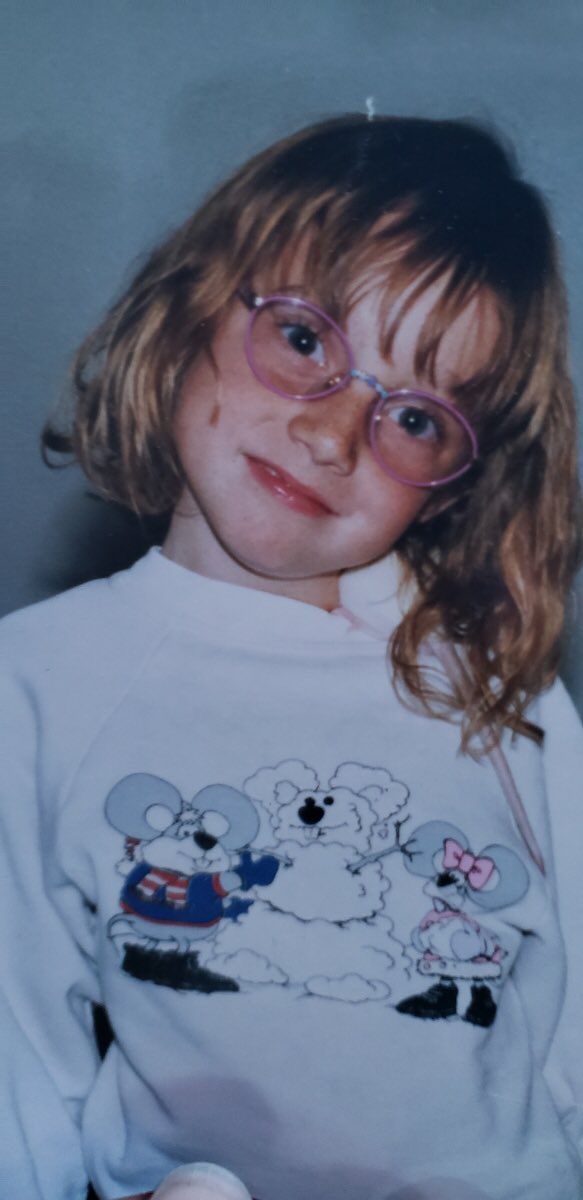 (JNT age 7ish)
Never in my life did I imagine that I would get to make my living in front of the camera, travel the world, and basically make all of this little girl's dreams come true!
(Bigger and better than I ever imagined!)
Behind the scenes (BTS) with Myke's Photos in my Los Angeles home
with MUAH Lillian M Vince ©Eros Fine Art Photo

Falling in love with the locals in Cusco, Peru.

Showing off my class at the Louvre museum in Paris, France.
But most of all I am grateful to my incredible supporters here on Patreon for helping me accomplish my biggest dream yet: to share
My Uncensored Life & Work and the unbelievable Behind-The-Scenes with a Safe & Supportive Audience
 aka
 all of you!




A sneak peak at some of my BTS and artistic videos! 

But more than just sharing my uncensored work, this page is all about creating and sharing the uncensored
ME.



Shooting topless in NYC for YouTube creator Rob Bliss alongside Willy Appleman ©ToplessNY

So w
hat does that mean???
Well I guess you'll just have to join to find out!
Posing for Situ Art Academy, Artist Brian Zheng (Covina, CA)

My journey so far has been a unique one, and I'm here to share it with all of you. The ups, the downs, the missed flights, the late nights, the triumphs and the heartbreaks.
And oh my.. there are some definite heartbreaks!
Basically, you'll find more by joining than just tits... But also,
have I mentioned that there's totally tits!!???
(And they're pretty damn nice, if I do say so my self!)
©Sick Syn Photography (New York, NY)

If my life as a creator has taught me anything it's that 
Nobody Creates Anything by Themselves
. My life and art requires an Army. My life and art requires YOU!! You are my foundation, my audience, my support system, my inspiration, and my own personal
#JNT Army!

*Which means the more you GIVE, the more I can CREATE!
©Andrei Duman Photography (Los Angeles, CA)

Having you here not only fuels my art, it fuels my passion and, oh yeah, provides the funding for bigger, better, white-gurl-booty-er adventures all around the world, and I appreciate every donated dollar endlessly!! 💗💗💗
Plus
10% of all your support each month goes to charity**
, because if there's one thing I cannot help but do it's to share and give as much as I can in all the ways.
©Paul Zeng Photography (Freeport, Bahamas)

Your support on Patreon also goes towards the documenting, editing, and sharing of my mostly nekkid life, including my weekly "This Just Jin" official vlog videos.
So get ready for endless behind the scenes, photos, art, videos, selfies, hot ass friends, travels, late nights, photo sets, self ramblings and more!
Loving life among the sunflowers.. ©Shadows Silhouettes & Sirens (Kyiv, Ukraine)


Questions, comments,
Ready to Do The Damn Thang? Me too! Welcome to JNT's Badass Army - I'm happy to have you and I promise, this won't be boring.XoXoJNT 
Aka me V V V 
** Each month 10% of your support is donated to 
Project Consent
, a nonprofit and award winning organization providing aid and education in preventing sexual assault.
By becoming a patron, you'll instantly unlock access to 352 exclusive posts
By becoming a patron, you'll instantly unlock access to 352 exclusive posts
Recent posts by Jin N Tonic
How it works
Get started in 2 minutes