THE KINGCAST
is creating podcasts
Select a membership level
Pennywise's Tip Jar
Like what we're doing on the main show? Wanna help keep the party going? That's what Pennywise's Tip Jar is for! Everyone who donates at this level is guaranteed to float (you'll also get some exclusive, King-related bonus writing from hosts Eric Vespe and Scott Wampler).
The Jack Torrance Family Fund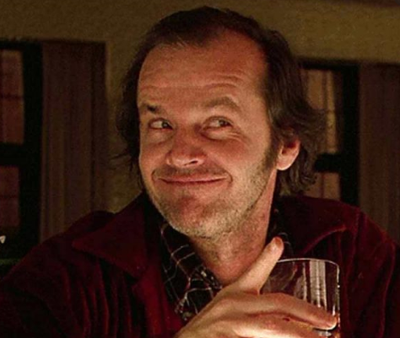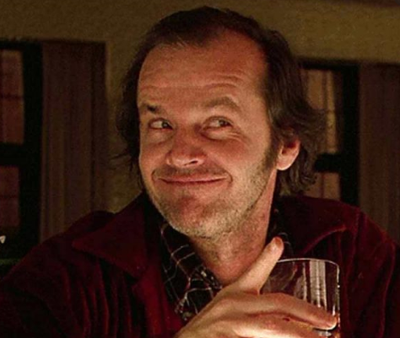 This tier unlocks three monthly bonus episodes (which, much like the ghosts in the Overlook Hotel, will take on a number of forms: early access to eps, curveball deep dives, interviews with folks who've actually adapted King -  you never know what'll turn up!) as well as the occasional, exclusive bit of King-related writing from hosts Eric Vespe and Scott Wampler.
Hile, Gunslinger
This tier unlocks EVERYTHING: a total of four monthly bonus episodes (exclusive interviews, curveball deep-dives, early access to regular eps, AND commentary tracks on King movies - which'll feature their own special guests and remain exclusive to this tier), bonus writing from THE KINGCAST's hosts, plus a few other random surprises. This tier is for the most dedicated Gunslingers.
Monthly Kingcast Commentaries
About THE KINGCAST
Hello, and welcome to THE KINGCAST: Patreon Edition! 
We're Eric Vespe and Scott Wampler, lifelong Stephen King nerds and veteran film bloggers who have way too much free time on our hands. If you're reading this, chances are you're already a listener of our show - THE KINGCAST, a Stephen King podcast for Stephen King obsessives. It's available on pretty much every podcast platform, via the good folks at the FANGORIA Podcast Network.
(Here's a link, just in case we're wrong about that: 
https://rb.gy/ls4ghe
)
The show's going great, but in the course of plotting out episodes and speaking with would-be guests, it's become clear that there's
plenty more
 territory to explore beyond the bread and butter of our podcast - the many film and TV adaptations of Stephen King's work. 
Like what? Deep-dive interviews with folks who've actually starred in (or directed!) King projects. Commentaries for King movies we love (and, sure, maybe a few that we don't), which will
also
feature special guests. Curveball conversations focused on hyper-specific elements of King's work. We wanna get into ALL of that (we love talking about Stephen King and are happy to do it until our voices give out and the sun explodes!), but none of these ideas 
quite
fit the format of our main show.
So, that's what this Patreon's for! The regular show will continue apace, with new episodes arriving every Wednesday morning, come rain or shine. The KINGCAST Patreon is for all the weird little detours and pit stops we wanna make along the way. 
Sign up, and in addition to those bonus episodes, you're also gonna get the occasional piece of exclusive, King-related writing from the both of us (personal essays, King-related entertainment news/analysis, random rankings, recommendations and whatever the hell else we feel like writing) and, hey - might even be a few
other
nifty bonuses, discounts on merch (15% as long as you're a Patron), like live-streamed recordings you'll only get access to via this Patreon. 
Bottom line? We are confident that you WILL be satisfied with whichever tier you subscribe to, and we WILL be keeping this party going for as long as you'll have us.  
Long Days & Pleasant Nights,
Eric Vespe / Scott Wampler 
Become a patron to
Unlock 114 exclusive posts
Connect via private message
Recent posts by THE KINGCAST
How it works
Get started in 2 minutes