Malcontent News
is creating streaming and written news about BIPOC & LGBTQIA issues
Select a membership level
Mini Malcontent
Just 17 cents a day. Your generosity goes to help defray the costs of data, software, hardware, equipment, parking, fuel, and safety gear.
Medium Malcontent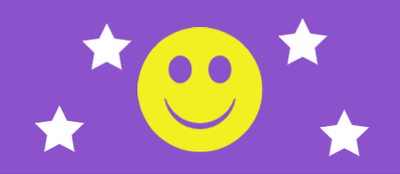 For 34 cents a day, if you can support independent journalism more. Your generosity goes to help defray the costs of data, software, hardware, equipment, parking, fuel, and safety gear.
Maxi Malcontent
Your generosity of 51 cents a day goes to help defray the costs of data, software, hardware, equipment, parking, fuel, and safety gear.
About
Why Patreon and why support

The Malcontent

?
What started as a blog about the weather written by one person has evolved into a respected news source backed by a team of more than 20 individuals in the United States and Canada.

Our audience has grown 10X in 2020, and we are very appreciative. A free press is a Constitutional right, but it doesn't come free. We are asking you to support Malcontent News so we can continue to fulfill our core missions of showing an unfiltered view of the before, during, and after, defend the First Amendment, and amplify BIPOC and LGBTQIA+ voices. We want to be able to continue to provide an advertisement free experience.
For as little as $5 a month, you can support Malcontent News.
Becoming a Patreon
will help cover technology, data, bandwidth, and travel costs.
We really appreciate your support so we can continue to bring you news and events.
Originally the
Malcontentment Tango
was a page about Puget Sound weather. We built a reputation for being very accurate with our forecasts and built a following. Because Puget Sound weather is rather dull 320ish days a year, it became clear we had to cover other items. There was the 2016 election, Seattle's homelessness, the opioid epidemic, local issues, and some national coverage.
In March of 2020, one of us wrote a personal piece on our Facebook page as
a warning letter about COVID-19
. Our city was COVID ground zero, and that particular post went viral. More followers came.
Like many of you reading this, we struggled to watch George Floyd in the last 8 minutes and 46 seconds of his life, filled with disgust and outrage. Our founder and his wife (Dr. Mrs. Malcontent - yes a real doctor at our trauma hospital) went to Seattle to engage in peaceful protest on 5/30/20 and witnessed, documented, and
filmed white agitators at work
. That was picked up by several news services.
With everything going on, we felt compelled to aid our fellow Black and persons of color humans in their struggle for equality. We had another "this would be impossible to believe had I not seen it" moment on 6/6/20, when the
Seattle Police Department fired pepper spray, OC, and flash-bang grenades into a peaceful protest
. Once again, our cameras and live stream were rolling.
On 6/7/20, Carmen Best, Chief of Seattle Police, and Jenny Durkan, the mayor of Seattle,
stated clearly that the use of force was disproportionate and excessive
. However, they never really addressed the lie SPD tweeted out on 6/6/20 of the use of IEDs by protesters - where the pictures they shared as proof
was of two candles, that still had the labels on them
. If this is how the
police act with dozens of cameras rolling
at every possible angle, what happens at 2 AM on a random Tuesday in south Seattle or the fringes of Aurora Avenue?
We have been active supporters of BIPOC and LGBTQIA+ issues since. Today, we broadcast to a cross-platform audience of approximately 500 to 10,000 viewers, depending on the time of day and the events covered. We have a team of writers, editors, social media management, community managers, admins, and moderators.
So what does being a Malcontent mean? The most important thing to us on our pages and streams are being factual first and foremost. If you take being factual away, we have nothing to offer.
Thank you for reading, and we hope you'll support us.
How it works
Get started in 2 minutes