Jay Draper
is creating The Master's Bookcase
Select a membership level
Archivist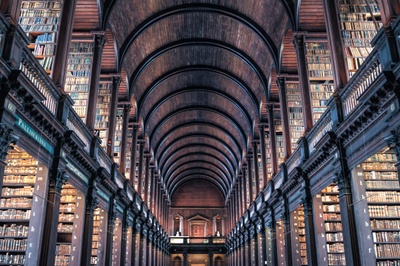 Archivists gain access to all articles and toolkit content, such as magic items, one-page adventures, random generators and creature statblocks. Archivists will also get early access to long-form articles.
About
Hi everyone! My name's Jay, and in my spare time I like to make your life easier when it comes to running Tabletop RPGs, dreaming up improvisational aids, game hacks and designing simple fixes to smooth out the nitty-gritty parts of your game.

Most of these come in the form of random tables to roll against, hence Toolkit Tables. Need a half-dozen book names for an NPC wizard's shelf? What about events to spice up an otherwise-dreary travel montage? Random goblin mutations? Designing a better dungeon?

I'll also been sharing Hill Country, a sourcebook I'm working on tackling the concept of a frontier/wilderness-inspired campaign, with tables to generate encounters, events, and the setting itself, with new monsters and other new content for D&D 5e. It's a project I'm really excited about, and hope you will be too!

At $50 per month, I'll increase the Toolkit schedule to a brand-new Toolkit for backers every Thursday.
1 of 1
By becoming a patron, you'll instantly unlock access to 10 exclusive posts
By becoming a patron, you'll instantly unlock access to 10 exclusive posts
Recent posts by Jay Draper
How it works
Get started in 2 minutes