The Movie Crypt
is creating a podcast!
Select a membership level
CRYPT KEEPER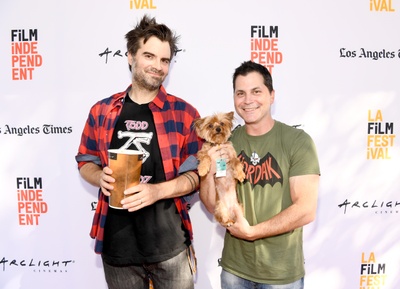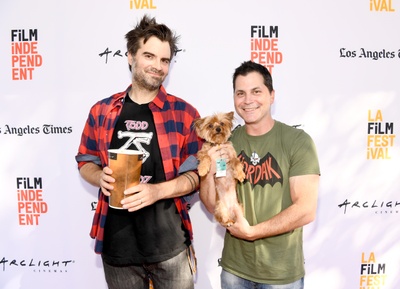 By supporting THE MOVIE CRYPT you are now officially part of our Crypt Keeper community! You'll be able to access the full versions of every new episode released and you'll be able to see all upcoming guest announcements and post questions in our weekly "Viewer Mail" and "Hollywood Therapy" segments!  You will also have access to a Patreon RSS feed where you can automatically download new episodes directly to your podcast app of choice upon release. Please remember- rewards tiers are merely suggestions/incentives to encourage our audience to support the show. You can set your donation to any amount you choose and ALL support is incredibly appreciated.
EARLY ACCESS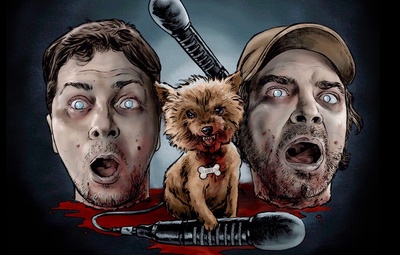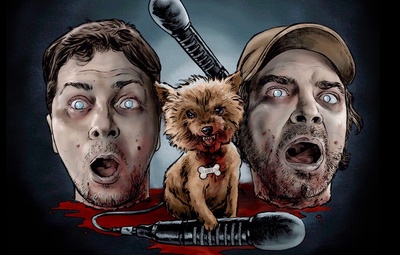 Get every new episode 2 days before the general public! Episodes can be played/dowloaded directly off of the Patreon site or automatically downloaded to your podcast apps via RSS feed. A little secret about this tier... we've left every Patreon bonus commentary up that we used to do in this tier between 2017 and 2020! We retired that benefit in mid-2020 but when you sign up for this tier you'll be able to access ALL of them! (Yes, even all of our FRIDAY THE 13TH commentaries!)

CLASSIC CRYPT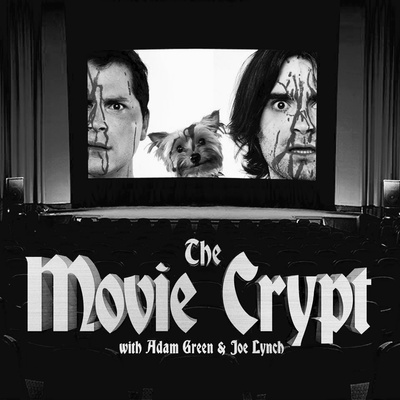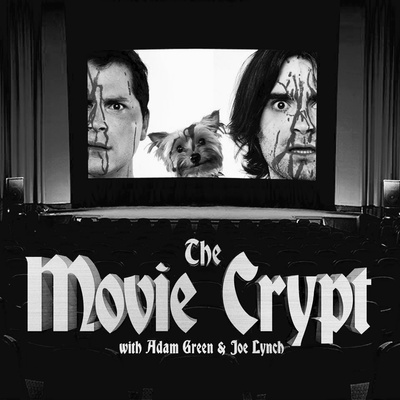 Not only will you receive early access to every new episode, you'll also get our weekly episodes of "Classic Crypt!" These early episodes of THE MOVIE CRYPT include new introductions where we look back and reflect on the conversations 5 years later. Best of all- when you sign up for this tier you'll receive access to every episode of "Classic Crypt" that has already been released! That's well over 150 classic episodes the moment you sign up! Our "Classic Crypt" series began with episode 1 and has continued on in chronological order every week. "Classic Crypt" episodes are released every Wednesday and can be played/downloaded directly off of the Patreon site or automatically downloaded to your podcast app via RSS feed.

About The Movie Crypt
THE MOVIE CRYPT is an independently produced free weekly podcast that shares the personal journeys of some of the entertainment industry's greatest artists. Hosted by filmmakers and HOLLISTON TV series co-stars Adam Green (HATCHET 1-4, FROZEN) and Joe Lynch (EVERLY, MAYHEM) along with "Arwen" the Yorkie, THE MOVIE CRYPT features incredibly candid and inspiring discussions with artists such as Chris Columbus, John Landis, Slash, Jordan Peele, Roger Corman, James Gunn, Penelope Spheeris, Seth Green, Milo Ventimiglia, Joe Dante, Henry Rollins, Lin Shaye, Greg Nicotero, Bobcat Goldthwait, and so very many more... all diving deep into their career/life stories in a conversational forum unlike any other.  A new episode of THE MOVIE CRYPT has been released on all podcast platforms every Monday morning since the show first premiered on May 6, 2013.  In 2015 Entertainment Weekly listed THE MOVIE CRYPT in their magazine's "Top 20 Podcasts To Listen To" (Issue #1345 - 1/9/15) and the podcast has consistently been in iTunes top 25 "What's Hot" for TV/Film.   

We work incredibly hard and pour our hearts into this program. We bring you some of the greatest "artist on artist" conversations about the Hollywood dream/struggle/journey that you'll find out there. We book every guest ourselves through our own relationships.  From our A-list celebrity guests... to studio executives, agents, make-up artists, sound designers, cinematographers, comic book artists, costume designers, composers, editors, and other professionals who don't typically get a spotlight to share their stories... we showcase all sides of the industry and offer something invaluable to the many people who not only enjoy the show every week but who have also come to depend on it.  We foster a supportive place for artists and fans to gather and feel like they aren't alone in the pursuit of their creative dreams.  With events like our annual YORKIETHON (our 48-Hour live marathon to benefit "Save A Yorkie Rescue") we even help save lives with this podcast each year. 

Working to make this weekly program happen all while simultaneously making our various film, television, and other projects is incredibly difficult.  For over 7 years now we have handled every aspect of producing this weekly program on our own. We do not have an ad-sales team securing sponsors for us and we have never been compensated with actual salaries by a parent network. Therefore we rely entirely on you, our audience, to support THE MOVIE CRYPT and keep it going.We hope that you agree that what we consistently give out every week is worth something to you and that WE are worth something to you.  Thank you for considering sponsoring us and for helping us keep this special program alive.

-AG, JL, & A"It's an uphill battle and no, you might not win
And if you get knocked down you must begin it again
Take every inch don't give, don't give an inch you take
Earn every scar you win, love every back you break
You can't slow me down I'm unstoppable
You can't cover me up I'm untoppable
You can't figure me out I'm everything I'm not
Outta my way... IT'S THE MOVIE CRYPT!"

Once we reach this goal not only will our ArieScope studio's monthly rent/utilities/etc and podcast hosting/equipment costs be fully covered but after taxes and fees we'll at least be able to pay ourselves something for the full-time day job that producing this weekly program has already been for us for the last 6 years.  This means more special event episodes, even bigger guests, more written/produced bits, more live events, and an even more entertaining and informative program.

1 of 2
Become a patron to
Unlock 1,005 exclusive posts
Connect via private message
Recent posts by The Movie Crypt
How it works
Get started in 2 minutes