TheNextDecade
is creating Props, Costumes, Video & Film projects.
Select a membership level
Thanks for the Tip!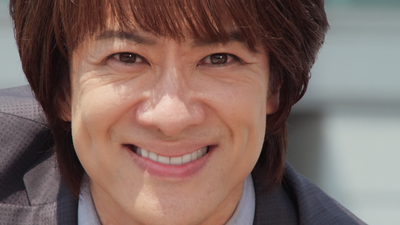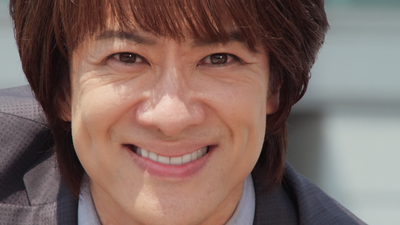 Thanks for the tip!
Any early videos or WIP pics are up for you to look at here~
Shocker Grunt
Access to all tokusatsu-related patterns currently available
and PATREON EXCLUSIVE LIVESTREAMS
as well as all the previously mentioned rewards

Includes Discord benefits
About TheNextDecade
My name is Dustin,
for the last 11 years I've been building up my skills make some of the coolest, most comfortable armored costumes, and some fun videos. I focus on Japanese superhero costumes from tokusatsu shows like
Kamen Rider, Ultraman
and
Super Sentai/ Power Rangers
. I'm striving to build some of the most interesting character and weapon designs out there, and make some wildly fun independent movies. I just want to show everyone,
if I can make it, so can you!
I offer
class lessons
and
private tutoring
for anyone interested in making their own stuff, from
foam fabrication
, to
fiberglass resin fabrication
. I also offer some
patterns
,
and can help you make your own patterns
. Starting in mid August 2020, I'll be holding
patreon only streams
focused on prop and costume making
twice
a month. Most of the time it will be me working on personal projects or client work, but
on occasion we will do a small group project we can vote on together
. I want us to get to know each other and make our own lil group, so
I encourage engagement and participation
!
NEW: We are branching out! We now offer Public & Private Cosplay Streams, Direct Coaching / Private lessons, Video editing, and Sponsor / Investor Slots!

-Streams:
I am going to try to hold

public streams more frequently,

I wanna get in better touch with the community and keep you all up to date on my work

. I am aiming for

1-2 private streams for all patrons each month.

We are gonna work out a schedule together and a VOD system for anybody who wants to watch streams they missed. These will range from

personal work, client work to contract work*

(*contracts permitting ofc*)

and

Group Projects!  -Private Lessons:

Private lessons are gonna be for

people who need help with basic stuff

and getting themselves set to make their first few projects. These will be scheduled and held monthly with a patreon selected topic.

Think attending a workshop but virtually

. Instead of the more relaxed streams, these will be more like

classes with individual focus and peer to peer co-operation! These will become available when we have 2 or more people at tiers with coaching, we recommend signing up with a friend! THESE LESSONS WILL NOT BE AVAILABLE AFTER BROADCAST! The goal of these is to be on time and available for these lessons so you learn the material thoroughly! You will be given a shopping list so you can follow along!

-Coaching:

This is where

you get me as your right hand man on your project!

Depending on the tier level and help you need,

you can call on me through discord or a super secret phone number

and

request help

with:

Finding Reference

(Images, models, [

fees may apply for some references!

]), hunting down

Materials

,

Advice

on builds,

patterns

, and

a second pair of hands to make the harder stuff for you, MINE!

This is

perfect for the up and coming cosplayer

trying to step up their game and become better crafters.

Also a great option for parents

wanting to learn how to make some cool stuff for their family!

Come learn with me and you can take all the credit for yourself~

-Patreon/ Sponsor Highlight:

Wanna

advertise your work through my work

with no hassle*? Select one of these tiers and I will contact you about logos, names, or anything in particular you wish for me to remind people of.

You or your business' selected highlight will be added to my ticker on streams, my end card on videos, OR given a vocal shout-out / commercial*. (* Assuming Dustin approves your work/ product, and you select high enough of a tier to request a shout-out / commercial)

-Investor Spots:

These are for the kind souls who

JUST

want to see us hit our goals. These are considered

"Angel Investments"

and will be SAVED for the largest purchases needed to move toward achieving the current goal.

THERE IS NO DIRECT REWARD RIGHT AWAY WHEN SELECTING A INVESTMENT SLOT! 

Investors become members of TND for as long as they continue to support our venture into becoming a full fledged production company. Their input will be seriously considered, no differently than a employee's. Want to be sure your money is going towards what you want for us? You get that control with the Investment Slot. When we get our first building, Your name will be placed on a wall as our founders until TND is no more. These investors may also request any previously mentioned services at a severely reduced rate, within the limitations of current workloads.

The Next Goal

There isn't a easy way to say it so I'll just say it: WE NEED OUR OWN SPACE! For the last year we have been faced with

not having enough space to work and live, no control over the elements, making unwanted compromises on work and not having enough time in the day. With your support

, We can move to a

new building and upgrade it

to feature tons of new stuff. We are looking to

expand to a larger area and invest in a whole new type of workshop

that has plenty of space for

streaming options,

more

elaborate youtube videos

and

a dedicated space to start working on movies

! This would also allow

you

to join me in

more frequent livestreams

so you can see me working on my own personal projects as well as customer orders! A fun, better way to hang out, connect and make some cool stuff! We are also looking to

hire people

in the future to

bring better content to all of you

! Some of you may have interacted with Anna, she's gonna be handling emails and customer support from now on.

We'd like to give her a real office one day so help us out

!!

My current endeavor

started in 2018. Please look forward to "Tamashii: We Love Japans Heroes", our first feature length Documentary releasing in early 2021. There will be a free version on Youtube, and a paid Special Edition that will benefit Ehime Prefecture and some select children's homes in Japan. We will have a patreon only premiere stream party when the special edition is ready for release~

As always,

thank you for all your continuing support

.  I wouldn't have even made it here if it wasn't for everybody that told me they liked my stuff.

It means the world to me

.

Thank you

again for taking the time to check this out

- Dustin
WE HIT OUR FIRST GOAL! THANK YOU SO MUCH!!
But I still have a ways to go. My goal for the rest of this year and 2020 is to post more frequent Patreon updates and goodies. It's been a bumpy 2018-2019, but without all of your continuing support I wouldn't have got this far.
Thank you so damn much, It means the world to me <3

Hitting the new goal would help me with:
Hiring a editor to help video production move quicker
Staying stocked up on supplies
Renovating my current working area
Acquiring new equipment for streams and tutorials
More space means a better streaming environment and I can take on more projects!

New tools gained thanks to you!:
Pressure chamber
Work bench
3D printer
Table saw

Our current propwork expansion needs:
Weather Proof spraybooth
New 2 level work shed
Tool chest
Band Saw
Vaccuformer
CNC cutter/laser cutter
Cricut cutter
Various 3D printing upgrades

Our current video expansion needs:
Various pocket cameras
Mobile Audio Recording equipment
Better Portable Lighting equipment
Data Storage
Mobile wifi

New Video Equipment Gained thanks to you!:
Dji Spark Drone
4th Axis Stabilizer for my gimbal
Green Screen

More tools means more ways for me to show you how to use them and possibly make your own!

1 of 1
Become a patron to
Unlock 36 exclusive posts
Connect via private message
Recent posts by TheNextDecade
How it works
Get started in 2 minutes