The Noobie and The Doobie
The Noobie and The Doobie
a podcast to explore the cannabis culture...from both sides!
Select a membership level
Harold & Kumar Level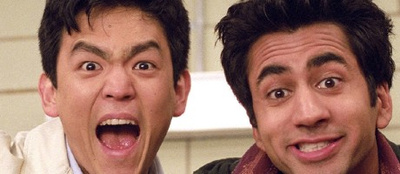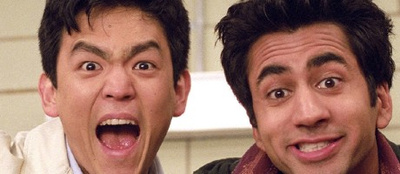 For only $4.20/month CDN you will help us continue to entertain & educate both Doobies...and Noobies!

Also, patrons will get exclusive access to full interviews.  

About The Noobie and The Doobie
Cannabis Edutainment
Hello and welcome to our exciting
joint
venture!  One is from the Church. One is from the garden...of Weeden. We're from
different worlds
with the same goal.  Please consider
joining us
on this journey to
engage & explore
the cannabis culture...from
both sides
. 
Weekly episodes
can be watched & listened to for
free
on 
YouTube
& as a
Podcast
.  However, in an effort to maintain the high
quality
& increase
quantity
of the content we produce...regular financial
help
will be
needed
& very much
appreciated
!   
For only 
$4.20/month
CDN
you will help us continue to
entertain & educate
 both Doobies...and Noobies.  Also, patrons will get 
exclusive
access to
full interviews
. 
Thank you
so much for your
support
& we sincerely hope you will
enjoy the ride
!

Stay lifted & keep on laughin',
Timmy & Marijane

Please bookmark this page, connect on social media & spread the word...because, friends don't let friends miss, "The Noobie And The Doobie" :)


ABOUT THE PODCAST

Join medicinal user, model & advocate Marijane Baker and non-consumer, former youth pastor & current clean comedian Timmy Boyle for a unique, funny & educational look into the magical, controversial and, for some, forbidden world of weed.
On this weekly podcast, Timmy & Mj (a real life "mixed" couple) bring their cannabis pillow talk into the public domain as well as inviting guests, from inside & outside the weed community, to help educate, entertain & inspire the other noobies & doobies who are tuning in.
MEET THE HOSTS
Marijane Baker (The Doobie)
"I'm Marijane Baker." Some knowingly chuckle. Others reference Spiderman. And that's how you weed out non-cannabis users! Yes, it's her real name. Legally changed to better represent her journey, her passion...and to avoid the occasional stalker.
At 27, having been diagnosed with anxiety, depression & IBS, Marijane was surprised to discover her 13 year cannabis journey was less "recreation" and more "medication". After a negative reaction to prescribed pharmaceuticals propelled her down a rabbit trail of research into the benefits of medical marijuana, she now seeks to infuse a positive view of cannabis into as many lives as possible.
Timmy Boyle (The Noobie)
"It's Timmy B****!" Boyle, that is. Embracing his evangelical Baptist roots, the "Golden Child" successfully navigated his formative years without any alcohol, sex (despite "a colossal amount of opportunites") or drugs...especially, "The Devil's Lettuce".
Despite major philosophical & life changes, Timmy still doesn't consume alcohol or recreational drugs. However in 2018, upon hearing Timmy had never even "tried" weed, Marijane introduced him to...Mary Jane. After a few puffs led to an immediate decline in his bowling score, Timmy merrily returned to his non-consuming existence, but his interest in discussing the science, culture & debates surrounding cannabis remains very high.
Let's be honest.  If we get 420 patrons..

It'd be super cool...
1 of 1
By becoming a patron, you'll instantly unlock access to 3 exclusive posts
By becoming a patron, you'll instantly unlock access to 3 exclusive posts
Recent posts by The Noobie and The Doobie