The Other Half
is creating NSFW Cartoons, Comics and Animations
Select a membership level
Just The Tip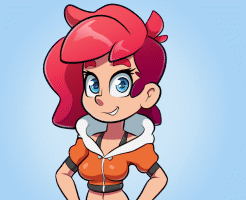 Thank you for the support!

-See sketch versions of comic pages and animations.
-Ability to vote on the monthly character poll as well as occasional polls for larger projects.
-See my Patreon pinup pictures and collages that are released on the second and third Monday of each month.

More to Show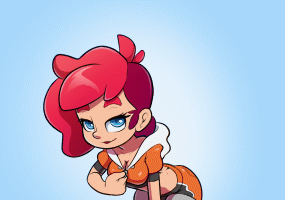 Thank you so much!
-Includes items from previous tier, as well as:

-See finished versions of comic pages and animations.
-Ability to suggest characters for the monthly character poll and other occasional polls.
-Access to an HD Art Pack released in the first week of each month containing all of my finished pictures and sketches from the previous month in hi resolution.
All The Assets v2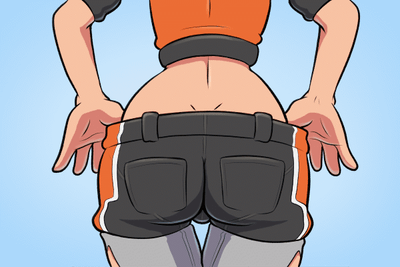 Thank you, you guys are amazing!
-Includes items from previous tiers, as well as:


-Access to a Project Files Pack uploaded at the beginning of each month containing files for comics (Photoshop CS5) and animations (Clip Studio Paint) from the previous month.
-Access to a pack containing each individual image of my frame-by-frame animations from the previous month.  This is uploaded alongside the Project Files Pack.
-A timelapse video of the creation of the monthly pinup pic.  This is also uploaded alongside the Project Files Pack.


-Have one of your characters be a background character in a future page of my webcomic "Scrawled"!  If you join this tier and would like to submit a character please send me a PM with the following:
-A link to a pic of your character is preferred.  It could be as simple as a crude doodle, I just need an idea of what they look like and their color scheme.  Feel free to write a description instead if needed.
-Character name.
-Are you ok with your character being used in a sexual situation?  (They probably won't be but just in case)
-A couple words describing their personality if possible.
NOTE:
-males, females, robots, monster-girls/guys, demons are all acceptable as long as they appear mostly human in design.  I may work with you if I feel a design isn't suited for the world.
-Must be your own original character.
-I cannot say when your character will be used.  I'll be using as many as I can for pages located in public places such as school or at work.
-If I ever decide to publish this comic you are allowing me to include said character in the published version.

About
 THIS PATREON TAKES PAYMENTS UP FRONT, PLEASE KEEP THAT IN MIND BEFORE PLEDGING!  
IF YOU CHANGE YOUR PLEDGE DURING THE MONTH YOU WILL BE CHARGED IMMEDIATELY.  THIS INITIAL PLEDGE GIVES YOU ACCESS TO MY ENTIRE LIBRARY OF CONTENT FROM THE LAST FEW YEARS.
Welcome to the Patreon page for The Other Half!
Thanks for stopping by!  I'm an adult content creator focusing on animations, comics and pinups.  Through the help of Patreon supporters I am able to continue making content such as my weekly NSFW webcomic, "Scrawled", animations, and sexy pinups of your favorite characters.  I wouldn't be able to do this without all of your help, so thank you for supporting, retweeting, and just enjoying my work!
Exclusive to my Patreon:
By joining my Patreon you'll get access to my finished animations and comic pages earlier than the public (animations and pinups are posted publicly 1 month later and comic pages 2 months later), as well as WIPs and helping me choose what to make next.  Patreon is also the only place I'll be posting sketches, project files and hi-resolution versions of my projects.  Files and Hi-res images for each month are released at the beginning of the next month.  You can find all the information for these perks listed on the rewards tabs.  All characters drawn are 18+.
      Current Big Projects:
Besides my regular animations and pinups, by pledging you will also be helping me finish my main long-term projects!  A multi-scene animation featuring Jenny from My Life as a Teenage Robot (patrons will see each individual scene as they're finished) and my ongoing 18+ webcomic "Scrawled" (See each page a full 2 months before being released publicly).
It's thanks to all of you that I've gotten this far and I look forward to creating more content for you all to enjoy!  Thank you so much!
Sound for long animations!  I'll be able to add sound effects and hire voice talent for my longer animations.
2 of 2
By becoming a patron, you'll instantly unlock access to 763 exclusive posts
By becoming a patron, you'll instantly unlock access to 763 exclusive posts
Recent posts by The Other Half