Mer
is creating Multimedia Art, Healing, and Transformation
Select a membership level
LIGHT AS A FEATHER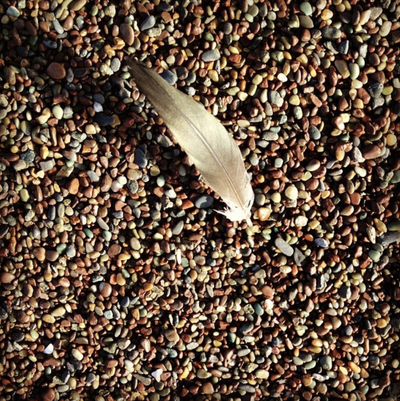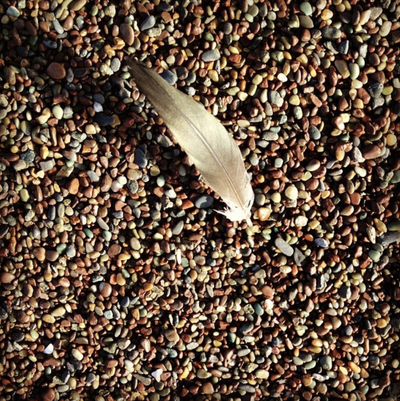 Welcome to my cozy little corner of cyberderp. Thanks for being here. I appreciate every last downy one of you.
Access to patron-only content and discussion
Sneak peeks of upcoming releases
Patron-only polls
VIDEO DRONE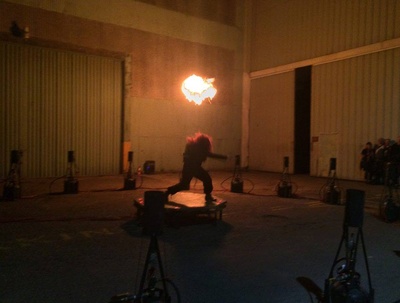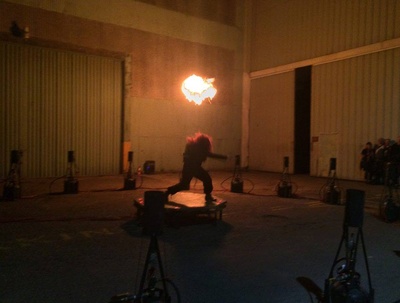 As of May of 2020, anyone pledging at this tier or higher will gain access to a whole lot of weird, funny, heartfelt home videos of various sorts. You can expect music, storytelling, nature clips, witchy shit, outtakes, bloopers, terrible puns, etc.
ON THE WING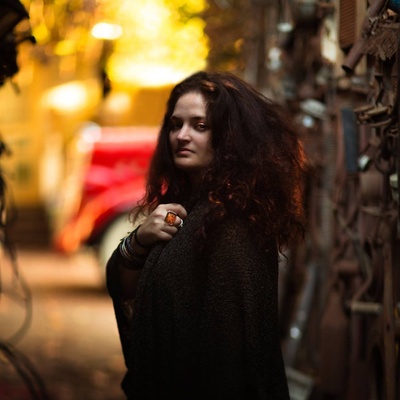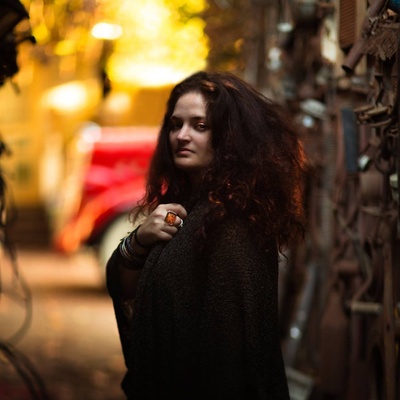 I love giving and receiving paper mail! As a more tangible way to say thank you for your generous monthly support, Patrons at this level can expect personalized tangible missives from time to time in the post. You'll also receive merch prototypes like stickers and mini-prints every once in a while. And please do write me back via the snail courier, if you like. I'll try to keep the pen pal party goin.
(Portrait by darling Icka Boo.)
The occasional postcard from the edge
Access to patron-only content and discussion
Sneak peeks of upcoming releases
Patron-only polls
About Mer
Hi! My name's Meredith Yayanos, a.k.a. Mer, or Theremina.
I'm a composer, an editor of prose and journalism, a multimedia storyteller, and the creator and director of the haunted chamber music project The Parlour Trick.
From 2007 through 2012, as co-founder of
Coilhouse Magazine and Blog
, I managed various editorial and curatorial and community outreach aspects of the print publication in addition to writing much of its daily online content. In 2017, on the day Tronald Dump was sworn in as "president" of the country I live in, I launched a coffee brand called
BLOOD OF THE HARPY
in cahoots with friends to raise funds for an ongoing monstrous feminist art rage collective known as #HARPYCORPS.
I was chin deep, for years, in other stuff that's thornier to discuss, but
those of you who know anything about restorative or transformative justice work... Well. You know.
Always on the move. Rarely making a stable living wage. Never anywhere close to fully free, healthy, or present.
Eventually, I burned out.
 Mentally, physically, spiritually, you name it. Which is something I'm sure plenty of fellow fringe-living freelancers and activists can relate to. For the past few years I've been mostly holed up with generous family and friends, far removed from the cities I once worked, performed, and fought several career and social life-destroying countercultural battles in. Maybe, someday, I'll find a safe and compassionate way to make some art about it.


For now, I'm focused on the present moment, and what it feels like to live in a state of increasingly integrated peace. When I open my eyes in the morning, I'm astonished to be alive and finding my way to a place of light and balance
after a very full but fractured forty-five years of life out on the ragged, bleeding edges of things.
Sometimes it feels like I'm waking up just in time to watch the world end.
I'm certain many people reading this can relate. Interesting times, you know?
In any case, there's more space and peace in my body and mind every day. 
The deeper my healing, the clearer my vision for more openhearted and playful paths onward.
I'm excited to discuss that massive shift in neuroplasticity here with anyone who'd care to share notes!
Additionally, as my health continues to steadily improve, I've returned with renewed gladness to modes of creative expression I wasn't sure my physically damaged brain would ever be up for again:
music, poetry, fiction-writing, engineering, photography, video.
I've been fortunate enough to do all of this while 
hermiting out
in nature, living off merch sales, working freelance and odd jobs when my health permits it, and being committed to a steady practice of meditation and talk therapy while
recovering from, oh, all the things.
I'm privileged af and grateful beyond words for the loved ones and resources that continue to bolster me, even after so much risk-taking and bridge-burning, and the inevitable fallout from some hard-won battles for wholeness.
For the first time in a long time,
I'm working on several new projects, all in tandem, with counsel and contributions from some longtime collaborators in several fields.
They're brilliant friends who I insist upon paying for the honor of their time, skills and energy. Being financially stable enough to hire them, is, tbh, my single big incentive for finally launching this Patreon. (How's the song go? 🎶
We've got magic to do / just for you! We've got... actually, fackyoo, paaay mee
🎶?) 
Speaking of. Somehow, even though I'm a dissociative introvert with complex PTSD and social anxiety (feel free to substitute "asshole" for those descriptors if it seems more on the nose; I won't argue with you about it), after decades of travel and immersion in various communities, I've managed to sustain kinship with trustworthy peers and chosen family in just about every corner of the world. Many of them are fellow artists and writers. All of them are makers and doers with the drive to create powerful positive change in their communities. They're folks with integrity who are rooting for me just as hard as I will always root for them.
In addition to discussing and showcasing my own projects here, I'll be using this platform to promote the heck out of a bunch of these incredible humans. I encourage everyone who hangs out around here to get to know each other.
 Srsly. Chat amongst yuhselves. 
I have a well-earned reputation for ranting up a storm on social media, but at this point, I've said farewell to all the sites 
but one
, and the truth is, more than anything else, 
I would love to hang on here with kind weirdos, sharing wonder and delight about
:
Music and books and films and nature and activism and fairy tales and meditation and comics and therapy and monsters and wacky instruments and intersectional feminism and fashion and thriving in spite of mental illness and weird animals and defeating chronic pain and theatre and dance and butts and better living through organic chemistry and silly internet memes that makes me tip over laughing, and, last but
never
least, myriad forms of connectivity I'm keen to see nurtured and elevated.
I'd like to encourage good times and good talks, here.

Over the years since I launched this Patreon, I've managed to cultivate a more solid, steady-state base of ops online. One that I don't have to build from the ground up or struggle to maintain when I'm wrangling with my chronic health issues. One that facilitates and deepens my connections with other creative people and brings in a bit of supplementary income,
so that I can improve the quality and depth of whatever healing and imagining and working and playing me and mine get up to together
.
With any luck, this Patreon will continue to be a place that honors my continuing slow and gentle recovery, as well as a hub that inspires everyone who partakes to GET YR BLISS ON, TOO. Because life's too short to not rejoice, even as we continue, every day, to resist industrialized fascist white supremacist kleptocratic patriarchal kyriarchy.
I hope you'll join me for a little while, but all that being said, please don't ever feel any pressure to stick around. There's a whole lotta mutual aid to be done!
ps: Banner art is a detail of a frabjous monstrous femme watercolor commissioned from
Eden Gallanter
. Avatar is a detail from a portrait by 
Julia Zarate
.
pps: Holy macaroni! I can't believe you read this entire thing! How awesome are you?! #blessed #BUTTS
$609.70 of $1,000
per month
I'll be able to put out new music! So excited to get my home studio better sorted, hire engineering help, and start producing digital and vinyl releases by both The Harpy and The Parlour Trick. There's so much music in the works right now in both modalities, and I'm superkeen to start putting out singles, EPs and albums again as soon as possible. It's a LOT of material. I just need a small boost to be able to bring up to the same quality standard as many of my past artbabies.
2 of 4
Become a patron to
Unlock 161 exclusive posts
Connect via private message
How it works
Get started in 2 minutes